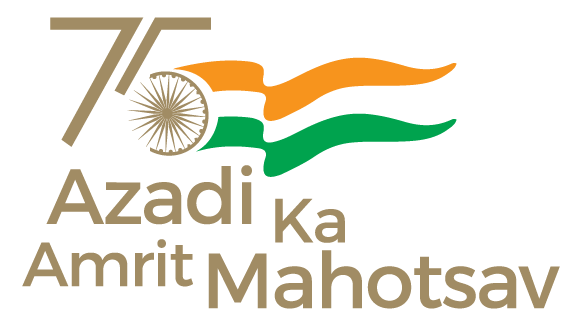 Union Minister of Ports, Shipping and Waterways Shri Sarbananda Sonowal visited Majuli, Assam  today for a number of events scheduled there. Shri Sonowal boarded a Ro-Pax ferry from Neematighat in Jorhat to reach Aphalamukh in Majuli where he was given warm welcome by the common people of Majuli – the constituency he represented in the Assam Legislative Assembly.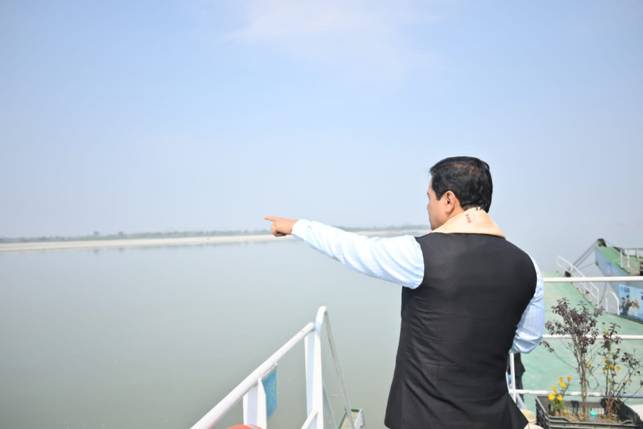 Shri Sonowal visited the project site of the much anticipated Jorhat Majuli bridge built over the Brahmaputra and took stock of the work in progress. The Union Minister called upon the officials and the team to focus on building sub-structure swiftly.
Speaking on the occasion, Shri Sonowal said, "Under the dynamic leadership of Prime Minister Shri Narendra Modi ji, the aspiration of Majuli is finally taking shape as the work on the bridge over Brahmaputra begins. Exactly, two years ago, the PM laid foundation of this bridge which is likely to answer  to the question of the long awaited bridge by the people of Majuli. Due to Modi ji's vision to empower the region of Northeast and transform the economy through transportation, such mammoth projects are getting green flags. I must also thank Union Minister Nitin Gadkari ji for his firm management of the project  to remain on the clock."
The foundation stone for this bridge was laid down by Prime Minister Shri Narendra Modi on this day exactly two years ago; i.e. 18 Feb, 2021. The 2-lane major bridge including approaches over Brahmaputra River between Majuli (Kamalabari) and Jorhat (Nimati Ghat) (6.8 km) on NH-715K costing Rs 925.47 crore is being constructed. This bridge will provide easy and all time access to the people living in Majuli town with rest of Assam to meet their health, education and day to day development activities. To meet the long pending demand of people of Majuli Island to connect Majuli with Jorhat a new NH -715K connecting Jorhat to Kamalabari (Majuli) was declared on 17-11-2020. This total length of this bridge is 6.8 Km. As per requirement of Inland Waterways Authority of India (IWAI),40 span of 125m long (5 km) with 10 m vertical clearance over high flood level has been provided to facilitate water transport in Brahmaputra river.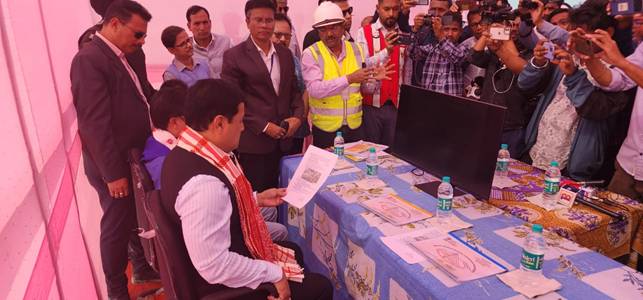 Shri Sonowal also visited the Bangshigopal Natya Mandir , he said, "People's love and trust on me has increased my duty. I remain firmly committed to do my , duties for the welfare of the people. I am thankful to the people of Majuli as they have identified me as a member of the family. This is what politics should be. Politics must unify people to build a better society. I am indebted to the people for this love and trust on me." 
MJPS