Deposits in accounts opened under the Pradhan Mantri Jan Dhan Yojana (PMJDY) have now exceeded Rs. 25,000 crore which has come to the banks as low cost deposits. The accounts that can be opened under PMJDY are Basic Savings Bank Deposit Accounts (BSBDA) which can be with zero balance as per Reserve Bank of India guidelines. However, it has been noticed that good amount of deposit has been made in these accounts.
As on 07.10.2015, the deposits collected stood at Rs.25146.97 crore. The PMJDY accounts having balances in them also now exceed 60% and the zero balance accounts have reduced to less than 40%.
Major banks who have contributed to this achievement are State Bank of India (Rs. 2989.18 crore), United Bank of India (Rs.2644.77 crore), Oriental Bank of Commerce ( 2104.70 crore), Bank of Baroda (Rs.1771.42 crore), and UCO Bank ( Rs.1178.17 crore).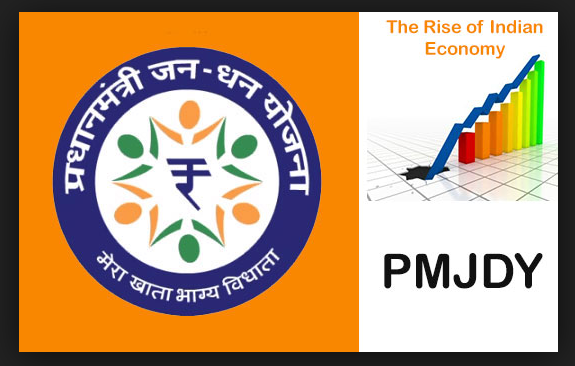 PMJDY– a National Mission on Financial Inclusion was announced by the Prime Minister Shri Narendra Modi in his Independence Day Speech 2014 and formally launched by him on 28th August, 2014 with the main objective of covering all households with at least one bank account per household across the country.
Read: SEBI Notifies 'Fast-Track' Route For Share Sales
SCHEME DETAILS
Pradhan Mantri Jan-Dhan Yojana (PMJDY) is National Mission for Financial Inclusion to ensure access to financial services, namely, Banking/ Savings & Deposit Accounts, Remittance, Credit, Insurance, Pension in an affordable manner.
Account can be opened in any bank branch or Business Correspondent (Bank Mitr) outlet. PMJDY accounts are being opened with Zero balance. However, if the account-holder wishes to get cheque book, he/she will have to fulfill minimum balance criteria.
SPECIAL BENEFITS OF PMJDY
Interest on deposit.
Accidental insurance cover of Rs.1.00 lac
No minimum balance required.
Life insurance cover of Rs.30,000/-
Easy Transfer of money across India
Beneficiaries of Government Schemes will get Direct Benefit Transfer in these accounts.
After satisfactory operation of the account for 6 months, an overdraft facility will be permitted
Access to Pension, insurance products.
Accidental Insurance Cover, RuPay Debit Card must be used at least once in 45 days.
Overdraft facility upto Rs.5000/- is available in only one account per household, preferably lady of the household.
Read: Cheque Bounce Bill Passed
ANALYSIS
The delivery of financial services at affordable costs to vast sections of disadvantaged and low-income groups continues to remain a big challenge in our country. Policy-makers have been focusing on financial inclusion of India's hinterland primarily for three important needs: Creating a platform for inculcating the habit of saving money; providing formal credit facilities; plugging leakages in public subsidies and welfare programmes.
Due to the absence of savings, the poor have been living under financial duress for long. The unbanked population has been powerlessly dependent on informal channels of credit, like the usurious moneylenders. In addition, a considerable sum of money that is meant for the poor does not actually reach them. The government is, therefore, pushing for direct cash transfers to beneficiaries, which needs a bank account.
Against this backdrop, the Pradhan Mantri Jan Dhan Yojana (PMJDY) launched in August 2014, has been conceived as a national mission of financial inclusion with the objective of covering all households in the country with a bank account.
The scheme has been criticized by many experts from the banking sector as an effort to please voters that has created unnecessary work-burden on the public-sector banks.
According to the experts, temptations presented by the Prime Minister like zero balance, free insurance and overdraft facility would result in duplication. Many individuals who already have bank accounts may have had accounts created for themselves, lured by the insurance covers and overdraft facilities.
As per the scheme, a very few people are eligible to get the life insurance worth ₹30,000 with a validity of just five years. The claimed overdraft facility has been completely left upon the banks. As per the government notice, only those people would get the overdraft facility whose transaction record is satisfactory as per the banks.
It is quite unlikely that many people would get this facility as the banks would avoid potential NPAs. The claimed accidental insurance has also proved to be a non-existing scheme as the Rupay card holders have got no legal paper for any such accidental insurance.
The scheme does not appear anything different from the similar schemes by previous governments. The banks were pressed to meet the target, thereby making them offer accounts to anyone no matter whether they fulfil the minimum KYC requirements. It has also been expected to aid Hawala operators to transfer funds.
Indeed, given the scope of PMJDY and the unprecedented rush to implement the scheme requires a careful evaluation of the safeguards provided in the scheme for its success.
WHAT SHOULD BE DONE?
The department of post, if given full banking licence, can play a key role in the Jan Dhan Yojana in view of their unparalleled reach.
Secondly, branchless-banking (banks on wheels) and micro-bank branches have to be brought in. Use of technology, such as mobile phones, can make the scheme workable/feasible.
The Jan Dhan Yojana should be looked as just one of the multiple approaches to achieve financial inclusion. Only a holistic framework inclusive of the Jan Dhan Yojana, financial education, specialised products, improved infrastructure can result in effective financial inclusion. But that requires political will, bureaucratic support and persistent persuasion by the regulator.