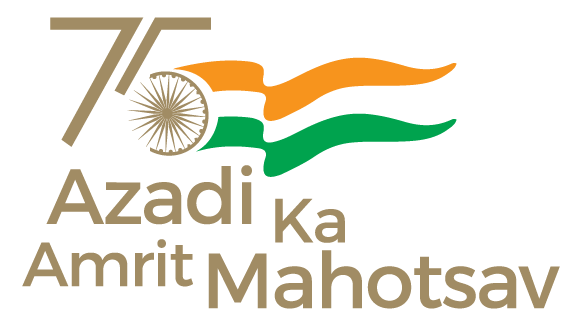 Ministry of Jal Shakti has launched the first Census of Water Bodies in convergence with the Sixth Minor Irrigation Census.  As per currently available data, the provisional figure of State-wise number of water bodies is provided in Annexure A.
Guidelines for Repair, Renovation and Restoration of Water Bodies (RRR of WBs) component of Pradhan Mantri Krishi Sinchayee Yojana (PMKSY)-Har Khet Ko Pani (HKKP), under which this Ministry is providing financial assistance to States for identified schemes, have been issued in January, 2022. These guidelines provide details regarding basic features of the scheme, funding pattern and the eligibility criteria for funding, planning and implementation of projects, procedure for submission of proposals and release of funds, and monitoring and evaluation arrangements under the scheme. The guidelines are available under the URL http://jalshakti-dowr.gov.in/policies-guideline/guidelines.
Central Pollution Control Board has issued "Indicative Guidelines for Restoration of Water Bodies", which give general recommendations on augmenting capacity of water bodies and on improvement of water quality in them. These guidelines are available at URL https://cpcb.nic.in/wqm/Ind-Guidelines-RestWaterBodies.pdf  
Apart from issuing guidelines and providing financial assistance under RRR of WBs scheme mentioned above, some of the major initiatives taken by Government of India for conservation and restoration of water bodies in the country, are listed below:
 1.Rejuvenation of water bodies is also a component under water supply sector of Atal Mission for Rejuvenation and Urban Transformation (AMRUT) scheme under Ministry of Housing & Urban Affairs. AMRUT 2.0, launched in October, 2021.
2.In 2019, Jal Shakti Abhiyan was launched by the Government. This was followed in 2021, by "Jal Shakti Abhiyan: Catch The Rain" (JSA:CTR) campaign. The JSA:CTR campaign for the year 2022 has been launched in March 2022, in all districts (rural as well as urban) of the country. The main theme of the campaign is "Catch the Rain, where it falls, when it falls". Focused interventions under these annual campaigns taken up by the Government of India and the State Governments, inter alia, include renovation of traditional and other water bodies/ tanks, enumeration, geo-tagging and making inventory of all water bodies, and removal of encroachments of tanks/ lakes, and de-silting of tanks.
3.Mission on Amrit Sarovar, aimed at developing and rejuvenating 75 water bodies in each district of the country as a part of celebration of Azadi ka Amrit Mahotsav, has been launched in April, 2022. The Mission works through the States and districts, through refocusing of various ongoing schemes of the Government, as well as inclusion of citizen and non Government resources. The Mission is to be completed by 15th August 2023.
4.Mahatma Gandhi National Rural Employment Guarantee Scheme (MNREGS) has provision for public works relating to natural resource management, including water conservation and water harvesting structures to augment ground water.
Planning, funding, execution and maintenance of water bodies, including their restoration, rejuvenation and conservation, is addressed by the State Government concerned.  Government of India provides technical support and in some cases, partial financial assistance under the existing schemes, to facilitate the State Governments.
This information was given by the Minister of State, Shri Bishweswar Tudu in a written reply in Rajya Sabha today.
****
BY
ANNEXURE-A
STATE-WISE NUMBER OF WATER BODIES REPORTED IN THE FIRST CENSUS OF WATER BODIES (PROVISIONAL)
| | | |
| --- | --- | --- |
| S.No. | States/UTs | Total number of water bodies reported |
| (1) | (2) | (3) |
| 1 | ANDAMAN & NICOBAR ISLANDS | 3,528 |
| 2 | ANDHRA PRADESH | 1,90,777 |
| 3 | ARUNACHAL PRADESH | 993 |
| 4 | ASSAM | 1,72,492 |
| 5 | BIHAR | 45,793 |
| 6 | CHANDIGARH | 188 |
| 7 | CHHATISGARH | 34,000 |
| 8 | GOA | 1,463 |
| 9 | GUJARAT | 54,069 |
| 10 | HARYANA | 14,898 |
| 11 | HIMACHAL PRADESH | 88,017 |
| 12 | JAMMU & KASHMIR | 9,765 |
| 13 | JHARKHAND | 1,07,598 |
| 14 | KERALA | 55,734 |
| 15 | MAHARASHTRA | 97,062 |
| 16 | MANIPUR | 1,658 |
| 17 | MEGHALAYA | 13,332 |
| 18 | MIZORAM | 2,185 |
| 19 | NAGALAND | 1,432 |
| 20 | ODISHA | 1,81,837 |
| 21 | PUDUCHERRY | 1,171 |
| 22 | PUNJAB | 16,012 |
| 23 | RAJASTHAN | 16,939 |
| 24 | SIKKIM | 134 |
| 25 | TAMIL NADU | 1,06,957 |
| 26 | TELENGANA | 64,056 |
| 27 | TRIPURA | 36,239 |
| 28 | UTTARAKHAND | 3,096 |
| 29 | UTTAR PRADESH | 2,45,088 |
| 30 | WEST BENGAL | 7,47,480 |
| 31 | KARNATAKA* | 19,351 |
| 32 | MADHYA PRADESH* | 97,285 |
*The data entry and validation is nearing completion in these States/UTs