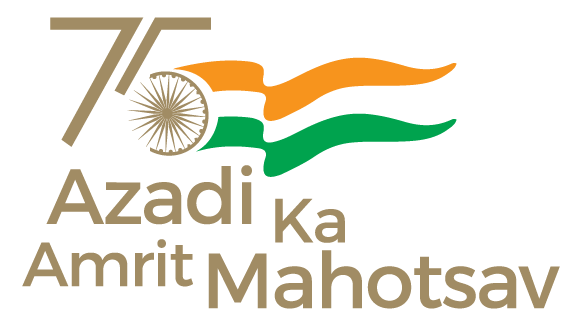 EMBARGO : NOT TO BE PUBLISHED/BROADCAST/
OR USED ON SOCIAL MEDIA BEFORE 15 AUG 22, 0001 HRS
Group Captain Rahul Singh (27001) Flying (Pilot) is on the posted strength of a C-17 Transport Squadron.
On 15 Aug 21, as part of Operation Devi Shakti, the officer was detailed as the Overall Mission Commander of the three C-17 aircraft tasked for the evacuation of Indian Embassy staff and diaspora from Kabul in the face of Taliban's then imminent takeover. With the very real threat of MANPADS (Man Portable Air Defence Systems) & small arms fire around the airport, and a Navigation Aid and Communication black out, the mission required intricate planning and comprehensive preparation. The flight landed at Kabul airport at night and taxied to the spot vacated by the preceding C-17 aircraft. After holding on ground for nearly four hours the possibility of the remaining evacuees reaching the airport still remained bleak. At this point the situation turned hostile with sporadic gunfire and swarms of civilians having broken through the southern perimeter wall rushing towards aircraft parked in the northern part of the airfield. The officer displaying superior judgement and dynamic decision making, executed an expeditious departure for Dushanbe to obviate any harm to the aircraft. At Dushanbe, he remained in constant contact with Air HQ Ops room and Indian Air Attache via SATCOM to keep updated on the latest ground situation and coordinate a second landing attempt. Close to midnight, sensing an opportunity the officer took off for Kabul for a possible blind landing using NVGs (Night Vision Goggles). Short of Kabul Airport, the flight had to hold for close to an hour (burning precious fuel) near Durand line as communications could not be established with the now evacuated ATC tower and Radar Approach services. The officer, displaying sharp situational awareness and swift decision-making, contacted USAF Airborne Control, and obtained an accurate update of the ground situation. At the same time he was also coordinating via SATCOM with the Air Attache on ground. After frantic negotiations the aircraft was finally cleared for landing at own risk. Post parking, the officer established contact with the US Ground Force commander and directed the GARUD forces to establish a defensive perimeter around the aircraft. Post a four hour delayed arrival of the 153 evacuees; the officer promptly taxied out and executed a flawless Tactical Departure in order to avoid ground fire in the absence of any ground Navigation Aids.
For this act of exceptional courage, Group Captain Rahul Singh is awarded Vayu Sena Medal (Gallantry).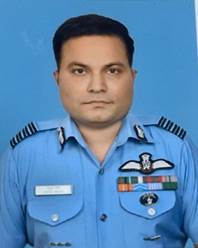 ***
ABB/AM/JP