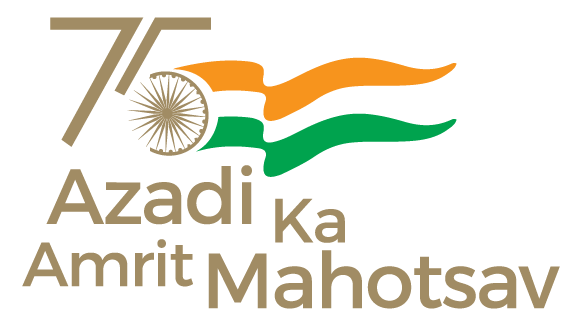 The President of India, Smt Droupadi Murmu attended the civic reception hosted in her honour this evening (March 18, 2023) at Kavaratti, Lakshadweep.
Addressing the gathering, the President said that Lakshadweep has huge potential for developing the seaweed industry. Cultivation of seaweed in Lakshadweep would drastically reduce the import bills of pharmaceutical companies and hotel industry which are banking on foreign products.
The President said that Lakshadweep Islands have high potential for tourism as these are blessed with scenic beauty of white sand beaches, coral and diversified marine ecosystem. She noted that the Administration is engaged in the development of high-end eco-tourism projects at Kadmat, Minicoy and Suheli as anchor projects under the aegis of NITI Aayog. She said that it is a matter of pride that India's first water villas are going to be built in the blue lagoons of this Union Territory. She said these innovative initiatives in the field of tourism would boost the face of tourism in a big way. More importantly, it can emerge as a model of ecotourism for the whole world.
The President was happy to note that with a vision to develop the islands, the Lakshadweep Administration has been pushing for reforms to bring a total shift in the development trajectory of the islands during the last few years. She said that apart from giving a push to infrastructural development, right-sizing of government, and encouraging private sector participation, the Lakshadweep administration deserves special praise for setting up desalination plants in many islands to provide drinking water to people.
The President noted that Union Territory of Lakshadweep provides state-of-the-art facilities for school-children. Lakshadweep has a better teacher-pupil ratio than most other places in our country. She appreciated the Administration for its commitment and dedication to improve the school education system. She also noted that to empower students with vocational, employable and entrepreneurial skills, the Department of Education runs digital literacy courses in the schools of Lakshadweep. She expressed confidence that these efforts of the Department of Education would help children of this geographically insular region achieve their dreams.
The President said that in today's era, it is crucial to have internet access for the overall development of any region. She was happy to note that a submarine optical fibre cable project in Lakshadweep would be completed within a couple of months.
The President said that since Lakshadweep is a geographically isolated place, the question of the supply of electricity may require extra consideration. Development of alternative sources of energy would safeguard the environment of these beautiful islands and also show the world a way for eco-friendly development.
Please click here to see the President's speech
***
DS/AK