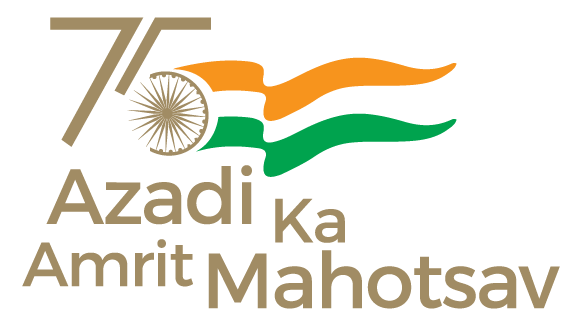 The President of India, Smt Droupadi Murmu graced and addressed the convocation of National Law University Odisha at Cuttack today (July 26, 2023).
Speaking on the occasion, the President said that India's freedom struggle was led by qualified lawyers. It shows that a large number of lawyers from those generations were filled with the spirit of sacrifice for the nation. Remembering Utkal Gaurav Madhusudan Das, popularly referred to as Madhu-Barrister, she said that his birth anniversary is celebrated as 'Lawyers Day' in Odisha. She said that for the people of Odisha, 'Mahatma Gandhi' and 'Madhu-Barrister' are the two most respected icons of India's freedom struggle. Great freedom fighters and lawyers like them also upheld the ideals of Justice, Liberty, Equality and Fraternity in order to build a progressive and cohesive society.
The President urged students to remain steadfast in observing the Constitutional ideals. She advised them to be sensitive to the priorities of the nation. She said that they should also make conscious efforts to contribute to those national priorities.  
Referring to the motto 'Satye Sthito Dharmah' of the National Law University Odisha, which means 'Dharma is firmly rooted in Satya or Truth', the President said that in ancient India the two words frequently used to describe courts were 'Dharmasabha' and 'Dharmadhikarana'.  For today's modern India, our Dharma is contained in the Constitution of India, which is the supreme law of the land. She said that the entire legal fraternity, including the young students passing out today, must abide by the Constitution as their sacred text.
The President said that giving equal opportunity and respect to the vulnerable segments of our population, including women, should be the highest priority for every Indian who is in a position to help fellow citizens. A very large number of our under-privileged and vulnerable fellow citizens don't even know about their rights and entitlements, nor do they have the means to move the courts to seek relief or justice. She told students that it is their duty to dedicate some part of their professional time to serving the unserved or underprivileged. She urged them to devote at least a small part of their professional activities to helping the poor and the weak with a sense of genuine compassion. It is rightly said that law is not just a career, it is a calling, she added.
Please Click here to see the President's Speech
***
DS/AK