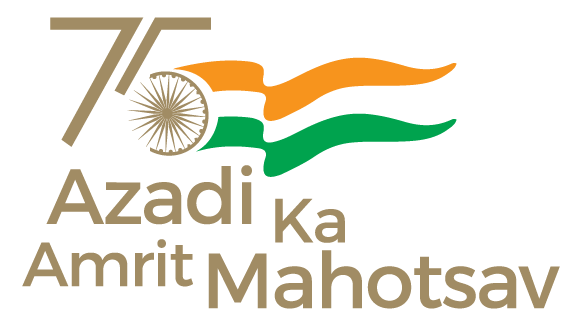 Prime Minister Shri Narendra Modi addressed the inaugural session of the post Union Budget webinar on "Economic Empowerment of Women" jointly organized by the  Ministry of Women and Child Development and Ministry of Rural Development "here today. The Webinar held today is part of a series of Webinars being organized by Government to seek ideas and suggestions for effective implementation of the initiatives announced during the Union Budget FY 2023-24.
The Prime Minister brought attention to the fact that various schemes of Government have, in the last few years, ensured that women are today not only the passive beneficiaries of development, but are emerging as leaders. The Prime Minister highlighted that today, close to 43% of students enrolled for STEM disciplines (Science, Technology, Engineering, mathematics) in higher education are women, which is far more than what is seen in many developed economies like USA, UK and Germany.
The Prime Minister said that schemes like PM Mudra Yojana, wherein close to 70% of the loans have been to women-owned and operated enterprises and Pradhan Mantri Aawas Yojana, which have enabled more women to own a house or property, have provided a foundation for economic empowerment and decision making to the women of the country.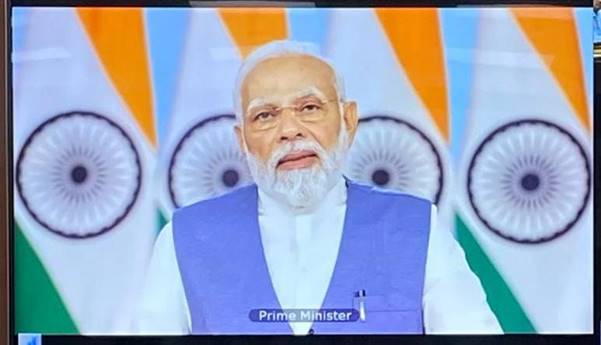 The Prime Minister emphasised that the vision of the Budget, this year, is to lay a foundation for development in "Amrit Kaal" and to take the growth story of the last few years forward. In this direction, it is envisaged that the Self-Help Groups should be empowered to make them unicorns in their own right. These women are contributing not only as small entrepreneurs but also as capable resource persons. The Prime Minister mentioned the Bank Sakhi, Krishi Sakhi and Pashu Sakhi programs that are scaling new dimensions of development in villages. The  Prime Minister highlighted that since March 2014, 7 crore rural women have been mobilised and bank credit of close to Rs 6.25 lakh crore has been accessed by women SHGs.
The Prime Minister concluded his remarks by quoting the President of India, Smt Droupadi Murmu's Women's Day article, wherein, it is stated as follows: "It is up to us, each of us, to hasten the progress. Thus, today, I wish to urge each of you to commit yourself to one change, in your family, neighbourhood or workplace – any change that would bring a smile on a girl's face, any change that would improve her chances of moving ahead in life. That is one request, as I said before, straight from the heart."
Union Minister of Women and Child Development, Smt Smriti Zubin Irani thanked the Prime Minster for his encouraging and inspiring words. The inaugural session also saw the participation of Shri Giriraj Singh, Union Minister of Rural Development & Panchayati Raj, Shri Purshottam Rupala, Union Minister of Fisheries, Animal Husbandry & Dairying, Dr. Munjpara Mahendrabhai, Union Minister of State for Women and Child Development and AYUSH, Sadhvi Niranjan Jyoti, Minister of State for Rural Development, Consumer Affairs, Food and Public Distribution, Dr. Bhagwat Kishanrao Karad, Minister of State for Finance, Shri Pankaj Chaudhary, Minister of State for Finance, Shri Prahlad Singh Patel, Minister of State for Food Processing Industries, Shri B.L Verma, Minister of State for Cooperation, Shri Kapil Moreshwar Patil, Minister of State for Panchayati Raj, Shri Som Parkash, Minister of State for Commerce and Industry and Smt Darshana Vikram Jardosh, Minister of State for Railways and Textiles.
The special address by the Prime Minister was followed by a presentation by Shri Indevar Pandey, Secretary, Ministry of Women and Child Development (MWCD), who provided an overview of the Budget provisions and laid down expectations for the outcomes desired from the Post-Budget Webinar.
Secretary, Ministry of Women and Child Development highlighted that Deendayal Antyodaya Yojana- National Rural Livelihood Mission (DAY-NRLM) is the largest global programme of women, with a focus on building robust community institutions, financial inclusion and livelihood augmentation. The presentation also highlighted the best practices of SHGs across various States/UTs of the country, such as One District One Product of Uttar Pradesh, MAVIM – Tejashree Finance Scheme & Operation Parivartan of Maharashtra, Kudumbashree of Kerala etc, among others.
Shri Indevar Pandey emphasized that the vision is to take SHGs to the next level. It was stated that the goal of the webinar is to develop the strategy and blueprint for taking a sizable number of Women Self Help Groups (SHGs) to the next level of entrepreneurship by preparing an action plan with quantifiable targets, ensuring maximum participation of stakeholders, incorporating ground level experience of practitioners and developing effective monitoring mechanisms.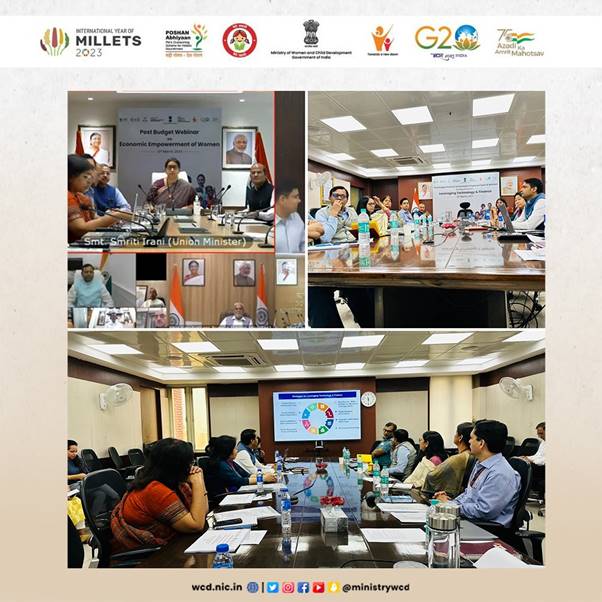 The inaugural session was followed by three Break-out Sessions. The first Breakout Session, on 'Scaling up SHGs into Large Business Enterprises' was chaired by MoS, Rural Development, Shri Sadhvi Niranjan Jyoti. The Second Breakout session on 'Leveraging Technology & Finance' was chaired by Smt. Smriti Zubin Irani, Union Minister of Women and Child Development and co-chaired by Dr. Munjpara Mahendrabhai, Minister of State, Women and Child Development. The third Break out session on 'Markets and Business Expansion' was chaired by Union Minister for Rural Development, Shri Giriraj Singh.
The Three Break-out Sessions in all, saw active deliberations and discussions by 63 speakers and close to 569 stakeholders and others, thus with a total of 632 participants.
The moderators and panellists were senior Government Officials and experts from various Eminent Institutions, Private Companies, Cooperative Federations, Federations of Women Self Help Groups, Civil Society Organizations, Banks, Consulting Firms, and International Organizations etc. who are closely associated with the promotion of rural livelihood, entrepreneurship, emerging technologies and finance.  
The sessions concluded with the moderators summarizing the discussions held in the three breakout sessions. The moderators, in their presentations, highlighted the recommendations/ suggestions from stakeholders that emerged during the webinar that would form the basis of action points and timelines for effective implementation of the Budget announcements. This would be a step in the direction of taking women's economic empowerment in the country to the next level.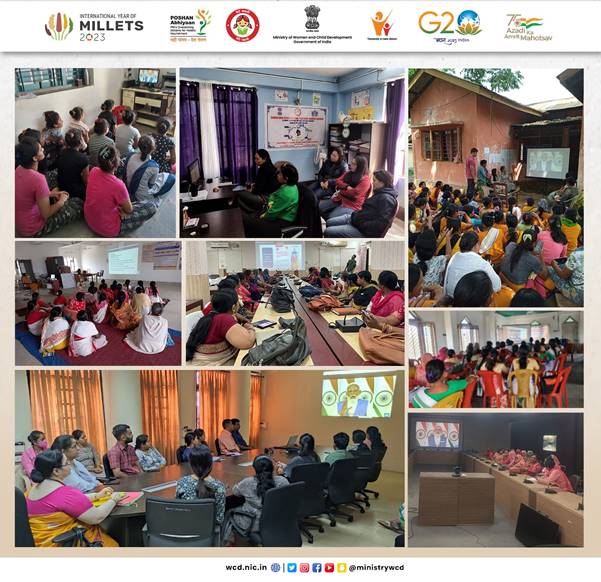 Concluding remarks were given by Union Minister for Women and Child Development, Smt. Smriti Zubin Irani. The Minister lauded the assessments and suggestions given in the three break-out sessions- from suggestions on supply chain management, commodity trading for Producer Enterprises (PEs), emphasis on regional value chains etc. The Minister of State for Women and Child Development, Dr Munjpara Mahendrabhai presented the formal vote of thanks on the conclusion of the session.
Other than the participants and stakeholders, the inaugural session of the webinar saw enthusiastic participation of around 40 lakh participants, including, Central/ State/ District/ Block level officials, Anganwadi/ ASHA workers, members of Women SHGs / Federations, Representative of Public/ Private Sector Banks, Civil Society Organizations and the public at large.
8 मार्च को, महिला दिवस, राष्ट्रपति द्रोपदी मुर्मू जी ने महिला सशक्तिकरण एक बहुत ही भावुक आर्टिकल लिखा है।

इस लेख का अंत राष्ट्रपति मुर्मू जी ने जिस भावना से किया है वो सभी को समझनी चाहिए। https://t.co/BJDbnzcJak pic.twitter.com/BlsEoRwxzI

— PMO India (@PMOIndia) March 10, 2023
महिलाओं का सम्मान बढ़ाकर, समानता का भाव बढ़ाकर ही भारत तेजी से आगे बढ़ सकता है। pic.twitter.com/Mze817qMOO

— PMO India (@PMOIndia) March 10, 2023
आज भारत में ऐसे अनेक क्षेत्र हैं जिनमें महिलाशक्ति का सामर्थ्य नजर आता है। pic.twitter.com/qVR8DFtwwI

— PMO India (@PMOIndia) March 10, 2023
जब हम Women Led Development कहते हैं तब उसका आधार यही शक्तियां हैं… pic.twitter.com/DK9xLGvdJv

— PMO India (@PMOIndia) March 10, 2023
बीते 9 वर्षों में देश Women Led Development के विज़न को लेकर आगे बढ़ा है। pic.twitter.com/aOCAv0D6UT

— PMO India (@PMOIndia) March 10, 2023
Address of the Prime Minister can be viewed at this link:
Click the link below to watch the event:
***
SS/AK