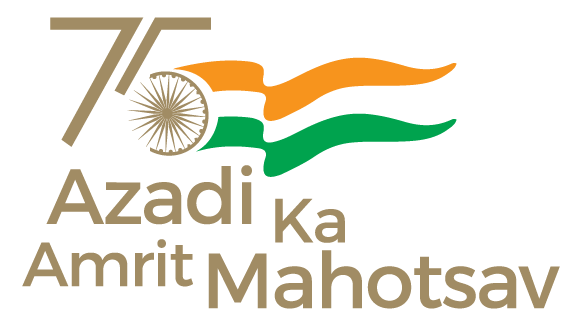 Prime Minister Shri Narendra Modi will address the inaugural session of the post-budget webinar on "Economic Empowerment of Women" at 10 AM tomorrow. The webinar is being organized by Ministry of Women and Child Development and Ministry of Rural Development. It is part of a series of post-budget webinars being organized by the Government with an aim to brainstorm and firm up pathways for sustainable growth of women- owned and women-led business enterprises and develop a strategy and blueprint for implementation of the announcement.
Union Minister of Women and Child Development, Smt. Smriti Zubin Irani, Union Minister of Rural Development, Shri Giriraj Singh, Minister of State of Women and Child Development, Shri Mahendrabhai Munjpara and other dignitaries and officials from public and private sectors would also join the inaugural session. This would be followed by a presentation from Secretary, Women and Child Development to set the tone of the webinar on budget implementation strategy.
Following the inaugural Session, three break-out sessions under the themes Scaling up SHGs into large business enterprises/ collectives; Leveraging Technology & Finance; and Markets and Business Expansion will see extensive deliberations on the subject by domain experts, the women self-help group federations and other participants.  The break-out sessions are expected to come out with practical and implementable solutions. 
The webinar will be joined by moderators, domain experts and speakers in the field.  It will be webcast live. Participants of the webinar will include government functionaries, Women Self-Help Group members/ Federations, Representative of Public/ Private Sector Banks, Agri-Tech companies, Civil Society Organizations, academic institutions, members of Commerce and Industry Chambers, members of SRLM, and public at large.
The Budget Speech of Union Finance Minister pertained to Economic Empowerment of Women. The announcement stated that "remarkable success achieved by DAY-NRLM in mobilizing 81 lakh Self Help Groups, is to be taken to next stage of economic empowerment through formation of large producer enterprises or collectives by appropriate interventions in supply of raw materials, assistance for better design, quality, branding and marketing of their products, to scale up their operations in a professionally managed way in order to serve the large consumer markets, and turn few of them as 'Unicorns".
The break-out sessions will be followed by a Concluding Session, which will have presentations by moderators of each of the three breakout sessions in the presence of Secretaries of line Ministries/ Departments and other stakeholders followed by open discussion.
Hon'ble Prime Minister to address the inaugural session of Post Budget Webinar on "Economic Empowerment of Women" on 10th March 2023"
⏱️ 10.00 Hrs IST
📺 Stay tuned! https://t.co/Be4ACdS4C0

#NariShakti #AmritMahotsav #PostBudgetWebinar #Budget2023 #Amritkaalbudget pic.twitter.com/HAaR5JOY5w

— Ministry of WCD (@MinistryWCD) March 9, 2023
Click the link below to watch the event:
***
SS/AK