Panaji, January 22, 2021
Put down your phones. Have a digital detox. This is the seemingly impossible invocation made by an IFFI 51 German film, featured under International Cinema, at the 51st International Film Festival of India, being held in Goa.
Yes, it may be An impossible Project, as the film title suggests, especially in a world where each second, every sphere of life is influenced by digital technologies, Artificial Intelligence and Internet of Things. Giving what it regards as the much-needed shout-out to the world, the film tells about the renaissance of analogue in our digital lives, in an entertaining fashion. It is a sumptuous invitation to fall in love with real things again.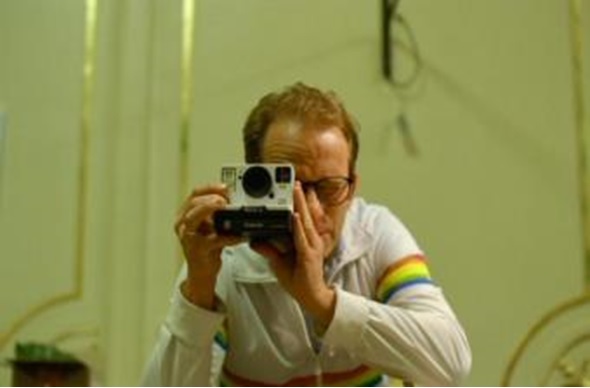 Be real again, start writing love letters again. That is the passionate invocation made by Director Jens Meurer. He was addressing a press conference today, January 22, 2021, at the festival venue in Goa, after a special screening of the film yesterday. "People will realize one day that as humans, we are more than just technology. We are alive, we want to be connected, and we want to be in the real world. In this sense my film is an invitation to the people to be real again, to start writing love letters again. It is an invitation to read newspapers or books in its original form, not digitally."
"There are many things good about digital life, but do you want everything to be digital?" Jens asks, trying to justify the significance of his film in the new digital age. "My film is a little bit unusual. It's a happy film which offers solutions. Most importantly, it is not about taking a step back but taking a step forward. My idea was to make people realise that there are some physical or real things in life, like if I take some pictures using an analogue camera, 20 years down the line, it will still be in my drawer because we get hard copies. The pictures we take on mobile, we don't keep them and they just disappear when we get a new phone."
How did this idea come to his mind? Jens explained using a story: the story of a scientist on a mission to save the last Polaroid factory. "I came across this crazy Austrian guy in the same year when iPhone was introduced to the world. Somehow, he had this crazy idea that he must save this last Polaroid factory. Every other person tried to dissuade him, saying you have gone crazy. Digital is the new world. Yet he never relented and went on with his mission. I started following him for seven years. My movie tells his story. And of course, due to obvious reasons, I did not shoot it on digital but in classical movie format – entirely on a real 35 mm film print."
According to the director, this is the only film to be shown at IFFI which has been shot on 35 mm. "After the screening, the reaction at IFFI was the same as those in Holland and Poland", said Jeus, adding that "it was expected too, because for people, digital is the new world."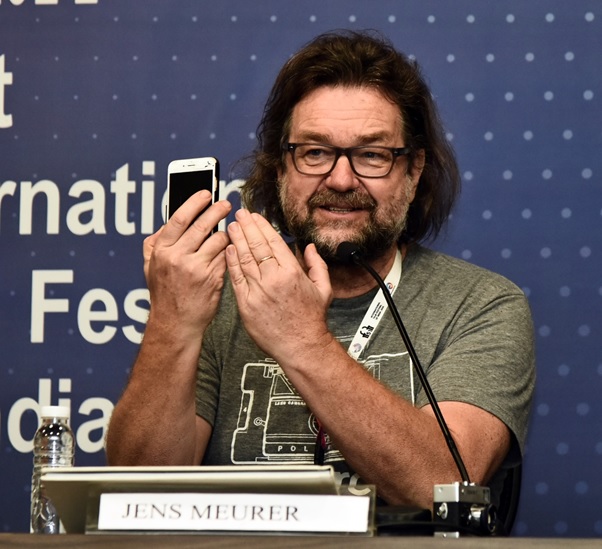 Asserting that he made the movie not because he is a retro person, Jeus added: "My film is not at all about nostalgia. It is all about how we need to think a little bit more, how we need to slow down and to be more conscious about what we are doing. We need to resist the idea of convenience."
Agreeing, though not fully, that with internet everything is quicker and easier Jeus, pointed out, "I don't think its fully true. It is good in some ways and bad in other ways. It is important to take back some of the real things back because the internet is giving us bad things too, bad health, bad love and bad politics."
To buttress his point, Jeus told how he produced one of the first digital films, in the year 2002. "I am not a retro person at all. I had produced the movie The Russian Ark, an experimental historical film, directed by renowned director Alexander Sokurov. It was the first film which was shot entirely digitally without editing. In a strange way, this was a digital milestone, but the beginning of the end of analogue film making."
How after 15 years he got a chance to make up for what he did, Jeus said, "I got this idea to do a film on 35 mm to make up for what I have started."   
He reiterates that his film is not about "digital is bad but analogue is good". "It's about getting balance. You can have balance only if some people defend that analogue is still there."
How can we have digital detox? Jeus says in half jest: "Thankfully, the problem is the same everywhere, but there exists a solution too which is both universal and simple. Just turn off the notification. Put your phone down. Look out of the window and see and admire the beautiful things. Write a love letter to someone. History is full of great love letters and 40 years down the line, no one will find WhatsApp messages in the attic like we used to find love letters." It's really easy to find balance that way, he asserts.
The movie was officially selected in Istanbul Film Festival and Rotterdam International Film Festival.
Jens Meurer has directed documentaries in the Soviet Union, South Africa, Israel and the USA, and then produced the Oscar-nominated The Last Station. In 1995, he was awarded the European Academy Award for his work, and his documentary about the Black Panther movement, Public Enemy (1999), premiered at the Venice Film festival. In 2013 he returned to directing documentaries like An Impossible Project (2020).
***
DJM/SKY/IFFI-53