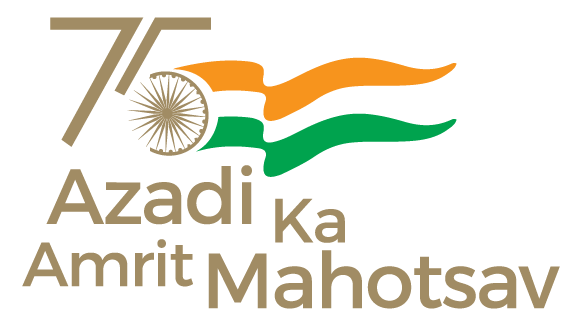 Under Rashtriya Gokul Mission funds have been released for setting up of 16 Gokul Grams as Integrated Indigenous Cattle Development Centres with the aim of conservation and development of indigenous bovine breeds in a scientific and holistic manner. The objectives of Gokul Gram are as under:-
To promote indigenous cattle rearing and conservation in a scientific manner.

To enhance productivity of indigenous breeds and increase economic returns from animal products in a sustainable manner.

To propagate high genetic merit bulls of indigenous breeds.

To    encourage    appropriate    technology    for   use    of    Draught   Animal    Power.

To      provide     balanced     nutrition      and     integrated     animal      health      care.

To optimize modern Farm Management practices and promote Common Resource Management.

To promote Green Power and Eco technology.
The details of the Gokul Grams set up in various States, State-wise including in the State of Maharashtra is given at Annexure I. No proposal has been received from the State Government of Odisha for establishment of Gokul Grams.
Funds released under Rashtriya Gokul Mission during the last three years and current year, State wise is given at Annexure-II
The following facilities have been provided in the Integrated Indigenous Cattle Centres- Gokul Grams: i) cow and calf sheds; ii) Bio Gas Plant; ii) Agricultural equipments;
iii) Urine distillation plant; iv) Compost and Vermicompost pits; v) semen and liquid nitrogen and other essential infrastructure .
The Integrated Indigenous Cattle Centres-Gokul Grams has been made viable and sustainable through sale of milk, value added milk products, sale of high genetic merit stock of indigenous breeds produced at Gokul Grams in the form of bulls, heifers and calves to farmers, breeders and Institutions etc.
This information was given by the Union Minister of Fisheries, Animal Husbandry and Dairying, SHRI PARSHOTTAM RUPALA  in a written reply in the Lok Sabha today.
Annexure-I
Details of the Gokul Grams set up in various States
Name of the State

S.No.

Location of Gokul Gram

Andhra Pradesh

1

Cattle   Breeding   farm,   Chadalawada,   Prakasam district

Telanagana

1

PVNR Telangana Veterinary University

Karnataka

1

Amrithmahal,            Subcenter,            Lingadahalli,

Chikkamagaluru, District

Gujarat

1

Dharampur, Dist: Porbandar

Madhya Pradesh

1

Cattle Breeding Farm, Ratona, Sagar

Maharashtra

2

Bull Mother Farm , Tathwade Dist.Pune

Bull Mother Farm , Pohara Dist.Amravati

Punjab

1

Bir Dosanjh Nabha

Haryana

1

Hisar

Himachal Pradesh

1

Thanakhas District Una

Uttar Pradesh

3

DUVASU Mathura

Arazilines Varanasi

Simra Viran, Shahjahanpur

Arunachal Pradesh

1

Tezu, Lohit

Chhattisgarh

1

Institutional Gokul Gram Jhalam, District-Bemetra

Bihar

1

Dumranw, Buxar
Annexure II

Fund released under Rashtriya Gokul Mission State wise during last 3 years and

current year

(Rs in lakh)

SN

Name of the

State/UTs

2018-19

2019-20

2020-21

2021-22

Total Release

States

1

Andhra Pradesh

1899.81

439.74

3181.38

5652.38

11173.31

2

Arunachal Pradesh

14.75

544.70

1240.80

397.08

2197.33

3

Assam

4896.10

0.00

0.00

227.97

5124.07

4

Bihar

4850.83

1230.95

7401.08

1048.14

14531.00

5

Chattisgarh

2640.42

1019.78

101.25

841.65

4603.10

6

Goa

2.84

97.72

0.00

0.00

100.56

7

Gujarat

2080.10

942.88

101.25

2735.30

5859.53

8

Haryana

2505.14

205.44

96.39

305.44

3112.41

9

Himachal Pradesh

1729.46

519.42

484.25

5586.58

8319.71

10

Jammu & Kashmir

1744.97

791.99

81.00

1533.93

4151.89

11

Jharkhand

3287.36

540.46

101.25

2244.53

6173.60

12

Karnataka

164.38

756.47

101.25

1996.46

3018.56

13

Kerala

2662.29

301.03

313.00

314.00

3590.32

14

Madhya Pradesh

2852.32

2155.86

2113.44

6024.96

13146.58

15

Maharashtra

3314.57

1479.71

202.50

0.00

4996.78

16

Manipur

547.60

730.74

500.64

294.98

2073.96

17

Meghalaya

1025.53

0.00

2039.22

738.21

3802.96

18

Mizoram

201.72

0.00

268.28

154.11

624.11

19

Nagaland

484.75

0.00

372.06

494.17

1350.98

20

Orissa

2483.71

1090.33

0.00

3480.42

7054.46

21

Punjab

902.18

2849.33

714.13

0.00

4465.64

22

Rajasthan

396.07

1386.15

405.00

2254.77

4441.99

23

Sikkim

56.07

677.98

0.00

268.78

1002.83

24

Tamil Nadu

2613.83

536.08

2168.38

2663.01

7981.30

25

Telangana

2628.91

2522.60

202.50

2439.76

7793.77

26

Tripura

473.45

1066.58

0.00

2524.15

4064.18
27

Uttar Pradesh

3171.14

3334.94

1012.50

2941.36

10459.94

28

Uttrakhand

5007.18

508.77

3023.45

2115.44

10654.84

29

West Bengal

468.92

1026.06

202.50

1213.36

2910.84

 

Total

55106.40

26755.71

26427.49

50490.94

158780.54

Union Territories

1

A & N Lands

309.90

0.00

0.00

0.00

309.90

2

Chandigarh

3.18

0.00

0.00

0.00

3.18

3

Dadra & Nagar Haveli

1.38

0.00

0.00

0.00

1.38

4

Daman & Diu

0.12

0.00

0.00

0.00

0.12

5

Delhi

0.00

0.00

0.00

0.00

0.00

6

Ladakh

 

 

105.00

0.00

105.00

7

Lakshadweep

1.02

0.00

0.00

0.00

1.02

8

Pondicherry

0.00

0.00

0.00

144.44

144.44

 

Total

315.60

0.00

105.00

144.00

564.60

Research Institutes, central Semen production Station and NDDB

1

NDDB

14258.20

0.00

11618.89

12042.90

37919.99

2

ICAR-NBAGR

890.11

218.04

1700.00

794.36

3602.51

3

CFSP&TI

3105.00

0.00

0.00

0.00

3105.00

4

DR RP CAU, Bihar

1352.00

0.00

0.00

2028.00

3380.00

5

CIRC Meerut

 

 

 

675.80

675.80

6

Others

16.29

0.00

139.34

0.00

155.63

 

Total

19621.60

218.04

13458.23

15541.06

48838.93

 

Grand Total

75043.60

26973.75

39990.71

66176.00

208184.06
     ******
MV/MG