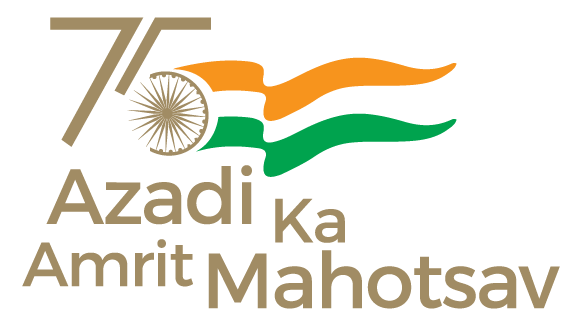 The Secretaries for the Department of Water Resources, RD, and GR, Ministry of Jal Shakti and Ministry of Housing & Urban Affairs jointly chaired a meeting to review the progress of preparatory works in the urban areas of the country for effective implementation of Jal Shakti Abhiyan: Catch the Rain (JSA: CTR) campaign 2023. During the meeting, progress report of urban areas was discussed to highlight to the exemplary efforts taken up by various municipal commissioners, not-for-profit organizations and individuals. The various initiatives taken up at different levels to rejuvenate water bodies in the urban areas along with ground water recharging to conserve the precious resource were presented in the meeting. This year JSA: CTR campaign is focusing on source sustainability in the 150 Water Stressed Districts, as identified by the Jal Jeevan Mission.

Secretary, Department of Water Resources, RD, and GR, Shri Pankaj Kumar appreciated the efforts made by urban local bodies in the previous campaigns and requested to undertake similar efforts to conserve water in the urban areas in current year as well. Secretary, Ministry of Housing & Urban Affairs emphasised the importance of JSA: CTR to achieve the dual objective of flood prevention and increasing the water availability in the urban areas.
Special Secretary Urban, Odisha, apprised about the Aama Pokhari campaign launched to rejuvenate water bodies in the urban areas which included mapping of water bodies through partnership and ownership of Women Self Help Groups (SHGs). The Guruvayur municipality of Kerala briefed about the effective storm water drainage system which had helped prevent urban flooding. He informed that under AMRUT, Green Spaces & Parks were being developed along with rejuvenation of water bodies in around 6.52 acres of municipal area. Municipal Commissioners of Latur & Vadodara presented the best practices in the districts that ensured rejuvenation of water bodies and smart rainwater harvesting in the cities.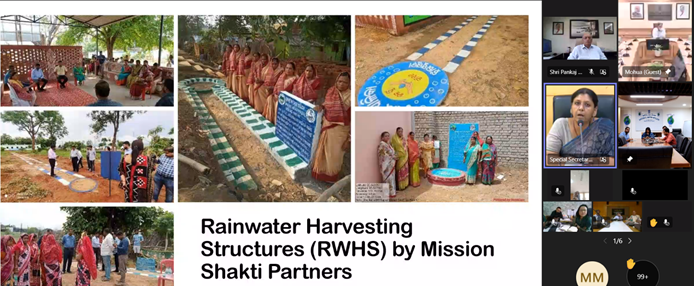 Additional Secretary, Ministry of Housing & Urban Affairs apprised about the AMRUT & AMRUT 2.0 flagships under which 708 projects with financial allocation of around 1500 crore were awarded for various water harvesting and recharging activities. A special initiative for rejuvenation of water bodies under AMRUT2.0 is taken up in which work has started on around 600 projects. She further briefed about various other initiatives such as well recharging scheme, water quality testing through accredited labs, water treatment plants etc. to effectively utilize and conserve water.
Secretary, WR, RD & GR, Ministry of Jal Shakti acknowledged the efforts of Ministry of Housing & Urban Affairs in the implementation of JSA: CTR 2023 and solicited continuous support of all stakeholders to make this year's Jal Shakti Abhiyan, a great success.
******
AS