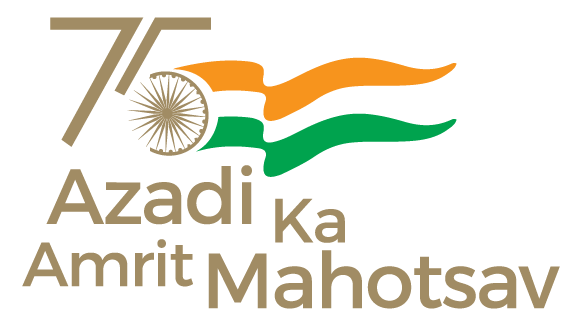 Under the dynamic leadership of Prime Minister Shri Narendra Modi, the Union Government has taken path-breaking measures towards becoming Aatma Nirbhar and promotion of Vocal for Local. The Ministry of Food Processing Industries has been following the pathway to drive the seamless growth of the food processing sector at full capacity.
Several steps have been taken such as Production Linked Incentive Scheme (PLIS), Pradhan Mantri Formalization of Micro Food Processing Enterprises Scheme (PMFME Scheme), Pradhan Mantri Kisan Sampada Yojana (PMKSY) to create modern infrastructure with efficient supply chain management, enhance manufacturing & exports, upgrade small & micro units in the informal sector which will create huge employment opportunities as well as boost farmers income.
The food and allied industry have also been witnessing new era of opportunities with various segments such as millets / nutri-cereals (super food of India), ready to eat / cook, frozen foods etc. as champion segments.
As The United Nations General Assembly has declared 2023 as the 'International Year of Millets', a series of events and initiatives are being organized by concerned Ministries / Departments to create awareness and inspire all stakeholders to work towards improving the production and productivity of the climate-resilient and nutritious millets across the globe.
As the Ministry of Food Processing Industries is uniquely placed amongst all stakeholders i.e., producers, food processors, equipment manufacturers, logistics players, cold chain players, technology providers, Start-up & innovators, food retailers etc., the Ministry has proposed to organize a mega food event with a focus on millets, for showcasing the myriad opportunities in millets processing & value-addition as well as opportunities available in other champion segments for all relevant stakeholders.
As a prelude to the same, Secretary, M/o FPI, Smt. Anita Praveen chaired a Roundtable Interaction with leading industry players in the Agri and food processing sector on 16th November 2022 at 10:30 am. The agenda of the roundtable was to apprise the Ministry's plan of action as well as gather inputs of the industry players for the series of events to be organized throughout the year until the proposed Mega Food Event. The roundtable witnessed participation from NIFTEMS and over 25 prominent industry players in the Agri food sector covering sub-segments such as RTE/C, Millets, F&V, Marine, Dairy and Nutraceuticals.
During the keynote address, Secretary, FPI informed the industry participants that the event organized in 2023 is being envisaged on a larger scale and would be providing a platform to explore Indian market across the value chain in food processing and food retail.
Through this event, MoFPI is planning to popularize Nutri-cereals globally, owing to its health benefits. In lieu of the same, the industry members recommended organizing international and national campaigns, expos, food & culinary festivals and research collaboration with NIFTEMs on sustainability.
*****
MJPS / RR