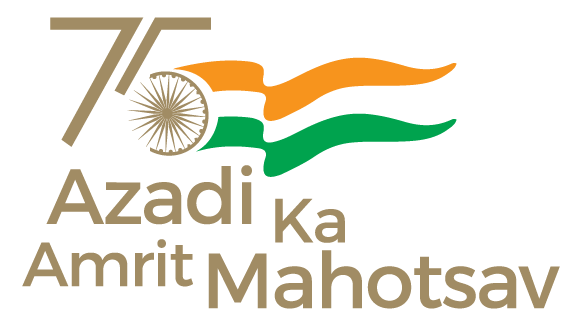 With an objective to understand in depth innovations in indigenous technology developments and debottlenecking any growth impediments in ethanol blending, Secretary Department of Food and Public Distribution (DFPD), Shri Sudhanshu Pandey along with a team from Food Corporation Of India (FCI) visited R&D centre Praj Matrix's recently.
The Department of Scientific and Industrial Research (DSIR) approved innovation centre setup by Praj, is home to over 90 scientists and is one of its kind facility with state-of-the-art infrastructure. Also present on this occasion were, Founder Chairman of Praj Industries Ltd, Dr. Pramod Chaudhari and President of flagship Bioenergy Business Shri. Atul Mulay.
The Department of Food and Public Distribution (DFPD) is playing pivotal role in achieving 10% ethanol blending in petrol (E10) by ensuring feedstock supply alignment with enhanced ethanol production capacity build-up.
During the visit the Secretary interacted with scientists and technologist on various aspects related to technology development and market introduction. They also witnessed complete value chain development of process technology of biofuels viz. Variety of agro based feedstock to final product ensuring zero liquid discharge. He took keen interest in learning various elements like feedstock handling and intricacies of the process technology developments of various types of biofuels including 1st Gen, 2nd Gen, Compressed Biogas (CBG) and Sustainable Aviation Fuel (SAF).
Shri Pandey appreciated Praj's indigenous technology developments especially Bio-syrup and valorization of co-products such as protein from DDGS, bio-bitumen from lignin. He expressed satisfaction about export of such indigenous technologies to Brazil, USA and European countries, helping them to achieve their sustainable decarbonisation goals.
He noted that these low carbon innovative technologies are helping India progress towards Net Zero goals assisting attaining COP 26 goals for the country while facilitating Aatma Nirbhar Bharat Abhiyaan by meeting 20% petrol requirements from ethanol and strengthening energy security of the country. This would also help save foreign exchange for the country worth about Rs. 30000 crore per annum. Further, achievement of E10 has already resulted in additional revenue of about 18000 crores in revenue of sugar mills which will exceed Rs. 35000 on achievement of E20 blending with petrol by 2025. This would ensure an alternative market for farmers' produce like rice, maize helping them achieve better returns, more than MSP and also faster payment from sugar mills. All these activities are leading to transforming Indian Farming community from 'Anna Daata' to 'Urja Daata'.
India has taken great strides in achieving 10% ethanol blending in petrol (E10), 5 months ahead of the target under the visionary leadership of Hon. Prime Minster Narendra Modi Ji. Buoyant on this success, India is on course to achieve E20 by year 2025 in its pursuit of energy independence and decarbonisation of transportation sector. Progressive policy framework, indigenously developed technology and well-oiled industry ecosystem are some of the major driving factors in this success story.
DFPD is facilitating capital investments through interest subvention schemes and allocation of excess feedstock diversion for ethanol production. All these efforts have led to ethanol production capacity to 923 crore litres per annum.
***
AD/NS