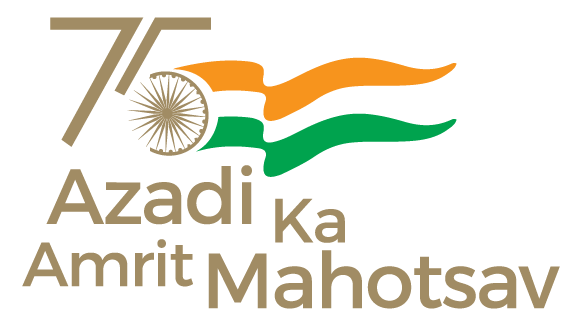 The Department of Fisheries, Ministry of Fisheries, Animal Husbandry and Dairying, Government of India launched the Phase VI programme of Sagar Parikrama, program on the occasion of 75th Azadi Ka Amrit Mahotsav. Sagar Parikrama program has been organized through a pre-decided sea route covering coastal states/Union Territories. The two-day Phase VI was organized at Andaman & Nicobar Islands, the Union Territory of India, which started today from Rajiv Gandhi Centre for Aquaculture (RGCA) – Marine Product Export Development Authority (MPEDA), Kodiyaghat, Port Blair to understand the Domestication of Tiger Shrimp Project.
Shri Parshottam Rupala, Union Minister of Fisheries, Animal Husbandry & Dairying in the presence of Shri Keshav Chandra, IAS, Chief Secretary, Government of Andaman &Nicobar, Dr L.N Murthy, National Fisheries Development Board, grace the occasion.  The Sagar Parikarma  would be proceeding towards the other locations are like Panighat Fish landing center, VK Pur Fish Lending Center, Hutbay, Netaji Subhash Chandra Bose Islands etc. This Program began with a warm welcome of Shri Parshottam Rupala, Union Minister of Fisheries, Animal Husbandry, and Dairying by fisher men and women with garlands and bunch of flowers.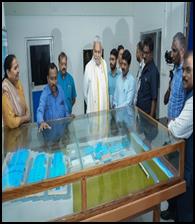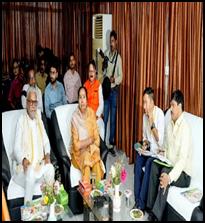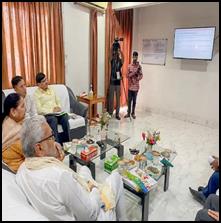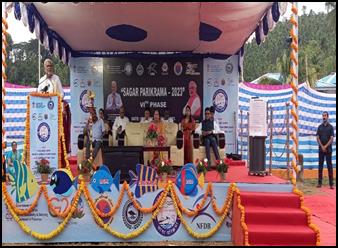 While addressing on the occasion, Shri Rupala recognized the critical role of fish farmers in meeting the growing demand and the invaluable contributions of our fishermen and fish farmers who tirelessly work to provide a vital source of food and sustenance. Shri Rupala emphasized on sustainable fishing practices that not only increase productivity but also minimize environmental impacts. Union Minister informed that due to high demand of fishermen from all over the country to support them in improving their livelihood, the Prime Minister established a separate department of fisheries and since 1950 to 2014 the investment in fisheries sector was of around Rs 3,681 Cr. After that the government introduces the schemes such as PMMSY, FIDF and others with budget of approx. Rs. 32,000 Cr. has been made for the development of fisheries sector by understanding the ground realities.
The Union Minimister interacted with the beneficiaries such as fish farmers, fishermen present at the event. Many beneficiaries shared their ground level experiences with Shri Parshottam Rupala and highlighted their issues as well as appraised for the tremendous contribution that KCC and PMMSY scheme has been introduced in the life of fishermen and fishing community.
Further, he felicitated the beneficiaries like fishermen, fish farmers and other stakeholders the sanction of Kisan Credit Card (KCC). The KCC camps were organized at various locations such as Junglighat Fish Landing Centre, Panighat Fish Landing Centre etc. During the camp the application pertaining to KCC cards were distributed to the fishermen and supported them to fill the forms with the help of Sagar Mitras. Following are the beneficiaries felicitated with KCC i) Smt. Bhanumati, ii) Smt T.Baby, iii) Shri Manojit Roy, iv) Shri Karpaiah, v) Shri V.Dharma Rao, vi) Shri J.Ram Babu, vii) Shri S.Sulaiman, viii) Shri V.Laxman, ix) Shri Adarsh Haldar, x) Prema Kujur, xi) B.Guru Murthy, xi) L Yadav Rao, xii) Damri Uraon, xiii) R. Appa Rao, xiv) K. Dhana Sekar, xv) B.Haridas, xvi) Y. Raja Rao, xvii) M.Pakir, xviii) G.Pushpawathi, xix) Rajan & Co, Jayaram Rajan.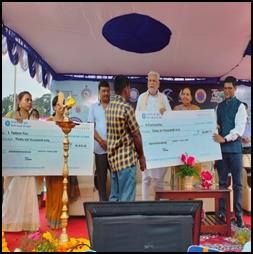 Shri Rupala discussed with the officials regarding setting up of domestication projection on tiger shrimp, selective breeding, nucleus breeding, establishment of shrimp evaluation study unit and more about the actions taken i.e. allocation of broadstock quantity, inspection of shrimp hatcheries etc.
The Union Minister also visited to Cellular Jail and assesses the state of the memorial and suggested that it continues to serve as a valuable educational and historical site for future generations. He has also visited Panighat Fish Landing Centre with the other official dignitaries. During the event, Shri G. Sudhakar, IAS, Secretary (Fisheries), Government of Andaman & Nicobar Islands.  Shri Keshav Chandra, IAS, Chief Secretary, Government of A&N enlightening on Sagar Parikrama Phase VI Yatra in Andaman & Nicobar Islands. Shri Rupala discussed many important issues regarding economic upliftment through various schemes such as Pradhan Mantri Matsya SampadaYojna (PMMSY), also informed that one-third of country's tuna fish reserves are in the seas surrounding Andaman and Nicobar Islands. The islands encompass 28% of the country's exclusive economic zones.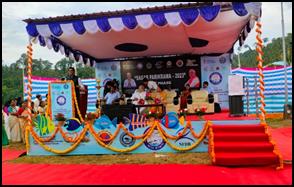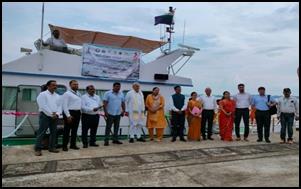 The programme continued with virtual foundation stone laying ceremony of Fish Landing Center Vivekanandpur, Little Andaman, Hutbay for our fishermen and fisherwomen, enabling them to carry out their work more efficiently and effectively.He has also shared his opinion that carrying out the PMMSY scheme activities shall have a significant impact on the fisheries sector in India, aims to enhance the production and productivity of fish through the adoption of modern and scientific methods of fishing and aquaculture. This will not only boost the income of fishermen and fish farmers but also increase the availability of fish in the market, which will have a positive impact on food security and nutrition. Further, he highlighted that PMMSY scheme is expected to create employment opportunities in the fisheries sector, both in the production and processing of fish including contribution to the country's economic growth and development. Further he requested the beneficiaries to come forward and use the benefits of KCC for fish farmers and for allied activities. He also requested volunteers to help in creating awareness of the schemes such as PMMSY, KCC so that the beneficiaries can take benefit of the same. The minister also thanked fishermen, fish farmers for sharing their experience and suggesting the mechanisms to augment the fisheries sector development and officials from Government of Andaman & Nicobar for streamlining the coordination through the Sagar Parikrama Phase VI.
Shri Parshottam Rupala also visited the Netaji Subhash Chandra Bose Island, Port Blair. Moving forward, he took a review meeting with the Department of Fisheries and Animal Husbandry official, Government of Andaman & Nicobar regarding effective utilization of Government schemes. He suggested the officials to ensure the regular monitoring, evaluation, and reporting mechanisms should be put in place to track progress, identify gaps, and take corrective measures wherever necessary. This will not only enable to achieve the desired outcomes but also build trust and credibility among the beneficiaries such as fishermen, fish farmers and other stakeholders at large.
In all around 2,000 fishermen, various fisheries stakeholders, scholars attended physically theevent of Sagar Parikrama VI from different places of which approx. 700 fisherwomen participated,and the program were live streamed on various social media platforms such as YouTube, Twitter and Facebook which was watched by around approx. 12,500 people.
Sagar Parikrama will make an impact in improving the quality of life and economic wellbeing of people in rural areas and shall create more livelihood opportunities. Sagar Parikrama would support in resolving the issues of fishers, other stakeholders and facilitate their economic upliftment through various fisheries schemes such as Pradhan Mantri Matsya Sampada Yojana (PMMSY), Kisan Credit Card (KCC) and program implemented by Government of India.
***
SS/NKS