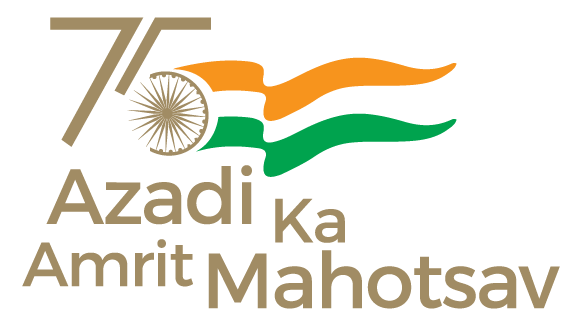 At a ceremony held today Minister of State for Ports, Shipping and Waterways, Shri Shantanu Thakur flagged off the vessel 'M.V. MSS Galena' from V.O. Chidambaranar Port, as the Direct Shipping Service between Tuticorin to Maldives.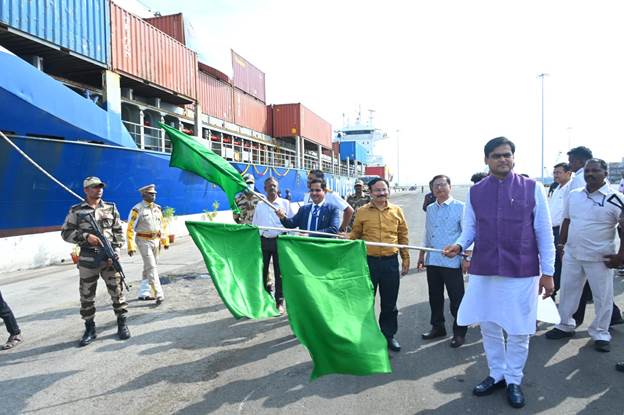 During visit of Prime Minister Shri Narendra Modi to Maldives in June 2019, Prime Minister of India & President of Maldives dwelt on need to improve connectivity between India & Maldives through establishment of enabling infrastructure, which shall also give impetus to bilateral trade between two countries.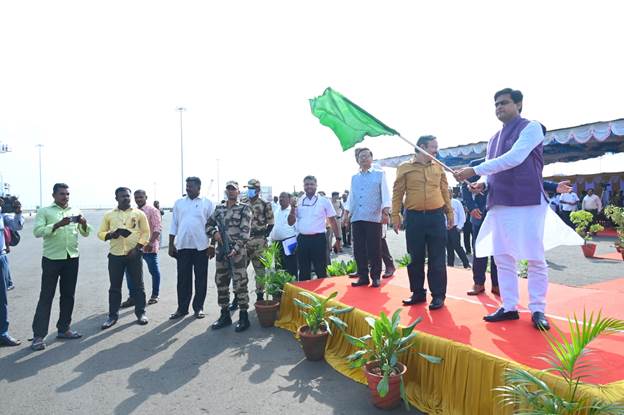 To take this forward and to reaffirm the mutual understanding between the two Nations this service is being operated as a culmination of the Memorandum of Understanding signed for Establishment of Passenger and Cargo Services by Sea between Ministry of Port, Shipping & Waterways, Government of India, and Ministry of Transport and Civil Aviation, Government of Maldives on 08.06.2019, during the State Visit of Prime Minister of India to Maldives. This is also in line with 'Neighbourhood-First Policy' and the vision of Security and Growth for all in the Region.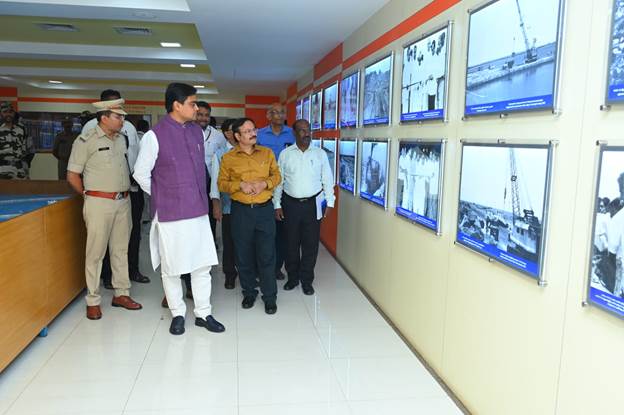 The vessel 'M.V. MSS Galena', a vessel with carrying capacity of 421 TEUs of containers & provision to carry bulk cargo, deployed by Shipping Corporation of India, arrived at  PSA SICAL Container Terminal on 04.05.2023.  It was loaded with 270 TEUs of containers at PSA SICAL Container Terminal. 'M.V. MSS Galena' will sail from Tuticorin to Male on 05.05.2023. It is scheduled to reach Male on 07.05.2023. The rotation of this shipping service is Tuticorin – Male – Tuticorin, and is scheduled to make 3 calls a month.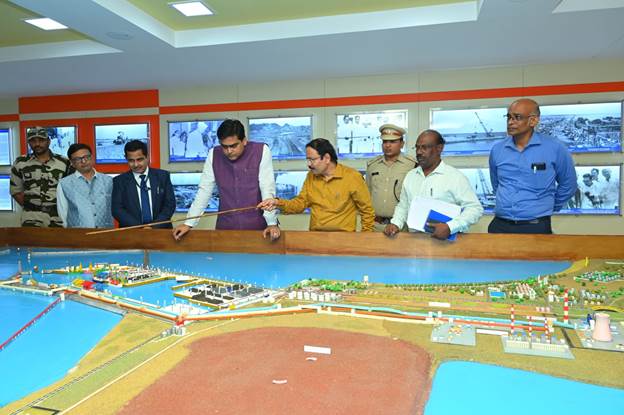 Speaking on the occasion Shri Shantanu Thakur said, launch of this historic and pioneering service concretely fulfilled the commitment made by our Hon'ble Prime Minister during his visit to Maldives. Not only this initiative helped to cut logistic and other costs but also enhanced connectivity and reduced time taken to transport goods between our two countries. He said this service added a new chapter to connectivity initiatives taken by both countries in (IOR) Indian Ocean Region & promoted, developed & stabilized shipping connectivity between Indian & Maldivian ports. This will further give impetus to bilateral trade between India & Maldives & thus will lead to greater trade & economic opportunities & enhance maritime trade links with a renewed vigour between the two countries, he added.
Earlier the bulk cargo bound to Maldives from Tuticorin were sent through barges & sail ships and the containers bound to Maldives are routed through Colombo. A service between Tuticorin –  Kochi – Kulhudhuffushi – Male  was operated by SCI. Vessel 'MCP Linz'  with a capacity of 200 TEUs of containers and 3000 Tonnes of general cargo was launched on 21.09.2020. The Contract concluded on 28.08.2022.
*******
MJPS