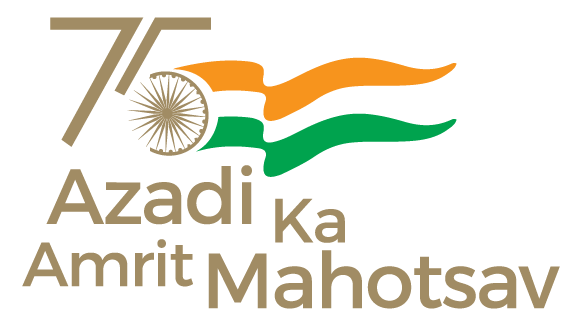 Minister of State for Education Shri Subhas Sarkar today addressed the valedictory session of Indian Knowledge Systems Mela in New Delhi. The Indian Knowledge System (IKS) division,  an innovative cell under Ministry of Education (MoE) at AICTE, New Delhi celebrated the vast richness of Bharat's knowledge traditions in the form of an IKS Mela from 29th – 31st July 2022.

Speaking on the occasion Shri Sarkar said that for the upliftment of any individual, his or her roots must be strong, and to conserve these roots, one should know about the Indian Knowledge System. Indian Knowledge System grew over the ages with the contributions of teachers who helped students to evolve through inculcating human values, knowledge, and skills, he added.
Shri Sarkar said that in ancient India, while pursuing education in various disciplines like history, the art of debate, law, medicine, etc, the emphasis was not only on the outer dimensions of the discipline but also on enriching the inner dimensions of the personality.
He further added that it is well documented that Vedas, Vedangas, Upanishads, Smritis, Shastras, epics of Ramayana and Mahabharata, treatises in various philosophical schools, and practical disciplines like Yoga, Ayurveda, and many others were well developed in ancient India.
He congratulated IKS and AICTE which has promoted interdisciplinary research to address current societal solutions and served to enable the integration of the IKS into the educational curriculum and dissemination of the IKS knowledge.
The gala event by the IKS Division and AICTE in collaboration with the Ministry of Culture started on 29th July, to commemorate the successful completion of two eventful years of NEP 2020. The focus of the event was to engage deeply with experts on NEP2020 and learn about the different initiatives, policies, and best practices. IKS Division announced major initiatives such as IKS-MIC programe for technology demonstration, Launch of Kalashala initiative in 750+ schools to promote  and support local arts and Introduction of 75 Bharteeyea games in schools. The objectives of this Mela were:
 1) To present the achievements of NEP2020 after two years of its acceptance highlighting the role of IKS.
 2) To make NEP2020 into a movement called BhaSVAn – Bharata Svadhyaya Andolanam for national introspection and self-discovery through the indigenization of education.
3) To make NEP2020 the basis for forging a common Bharatiya identity which will promote excellence, integral growth and the celebration of unity in diversity through the presentation of the skills, arts, sciences and technologies of different regions upholding common values.
4) To serve as a platform that will bring together different Ministries to co-evolve the Bharatiya identity across converging initiatives on the basis of IKS in NEP2020.
There were exciting activities designed and planned for children and their families with 15 art & culture stalls focussing on the lesser-known Kalashalas in addition to the panel discussions and conversations. There were many hands-on creative activities wherein 8 traditional artists with expertise in Handmade paper artwork, Madhubani art, toys made from clay, puppet show doll making etc conducted workshops with children. The second days concluded with splendid Kalari and classical dance performances by 33 artists from 2 IKS centres and 8 artists from CCRT. The children who completed  the one-hour workshop were awarded with E-Certificates.  Event witnessed approximately footfall of around 2000 people in 3 days of the event.
Prof. M.P Poonia, Vice chairman, AICTE; Prof. Ganti S Murthy, National Cordinator, IKS division of MoE ; Prof. Rajive Kumar, Member Secretary, AICTE; Shri M.M Singh, Director ( IKS & R) division, Dept of Higher Education were present on the occasion.
About IKS division:
Established in October 2020 , Indian Knowledge System (IKS) is an innovative cell under Ministry of Education (MoE) at AICTE, New Delhi. It seeks to promote interdisciplinary research on all aspects of IKS, preserve and disseminate IKS for further research and societal applications, actively engage for spreading the rich heritage of our country and traditional knowledge in the field of Arts and literature, Agriculture, Basic Sciences, Engineering & Technology, Architecture, Management, Economics, etc.
*****
MJPS/AK