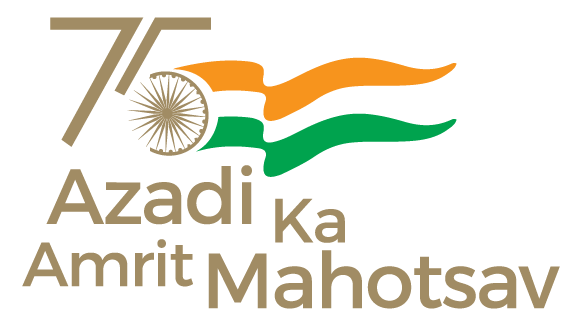 Mumbai, 3 June 2022
Throwing light on the inspiration and the creation of films, #MIFFDialogues provides an insight through the conversation between the filmmakers, media and delegates. Day 6 of #MIFFDialogues delved into some fascinating details. Here's a quick glimpse of the event:
Name of the Film: Together
Highlights from #MIFFDialogue addressed by Azad Alam, Director of the film.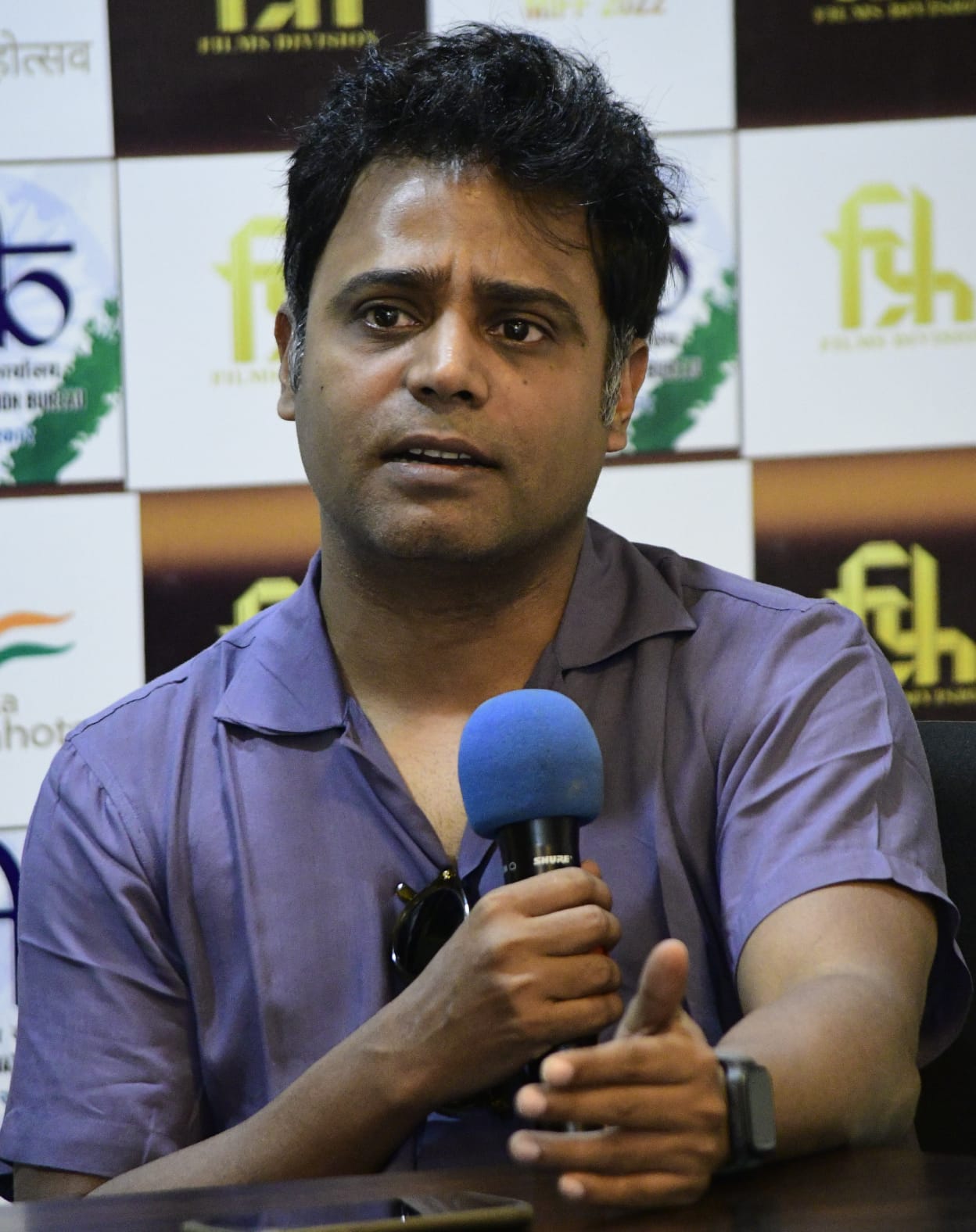 "The experiences during the Covid time were shared and there are things that every one of us can relate to. A common thing which we felt during that time was many creators, filmmakers, artists, singers, and writers were pushed to a point where they wanted to create something."
"Our house maid's story became our film's inspiration. She was in dire need of a full-time job during Covid. She was hired to take care of a Covid patient. We shot the film in Delhi, purely to cut down expenses. My team was in Delhi and we felt we could manage things better there, and luckily my cast was also from Delhi."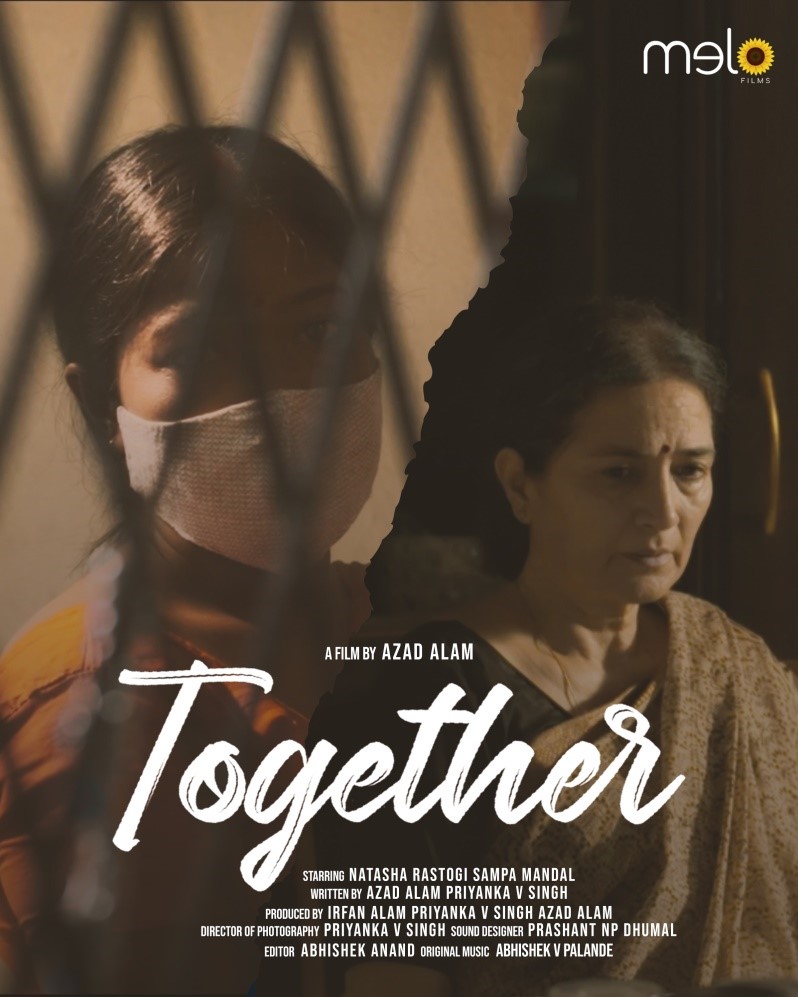 Synopsis:
Together is set during the second wave of the coronavirus, a time of extreme collective anxiety. Munmun, a migrant domestic worker, and her employer, Rekha, who is at loggerheads with each other, find themselves under the same roof during the pandemic lockdown. Munmun has to take care of Rekha's husband, Rajendra, who has been severely infected with COVID-19, and Rekha herself, a chronic arthritis patient. As her sixteen-year-old daughter also gets infected, Munmun has to leave for home urgently while Rajendra's condition worsens. The film explores the changing dynamics of emotions and class differences when crises are shared.
Name of the Film: Into the Sea
Highlights from #MIFFDialogues addressed by Ashish Kumar Nayak, Director of the film.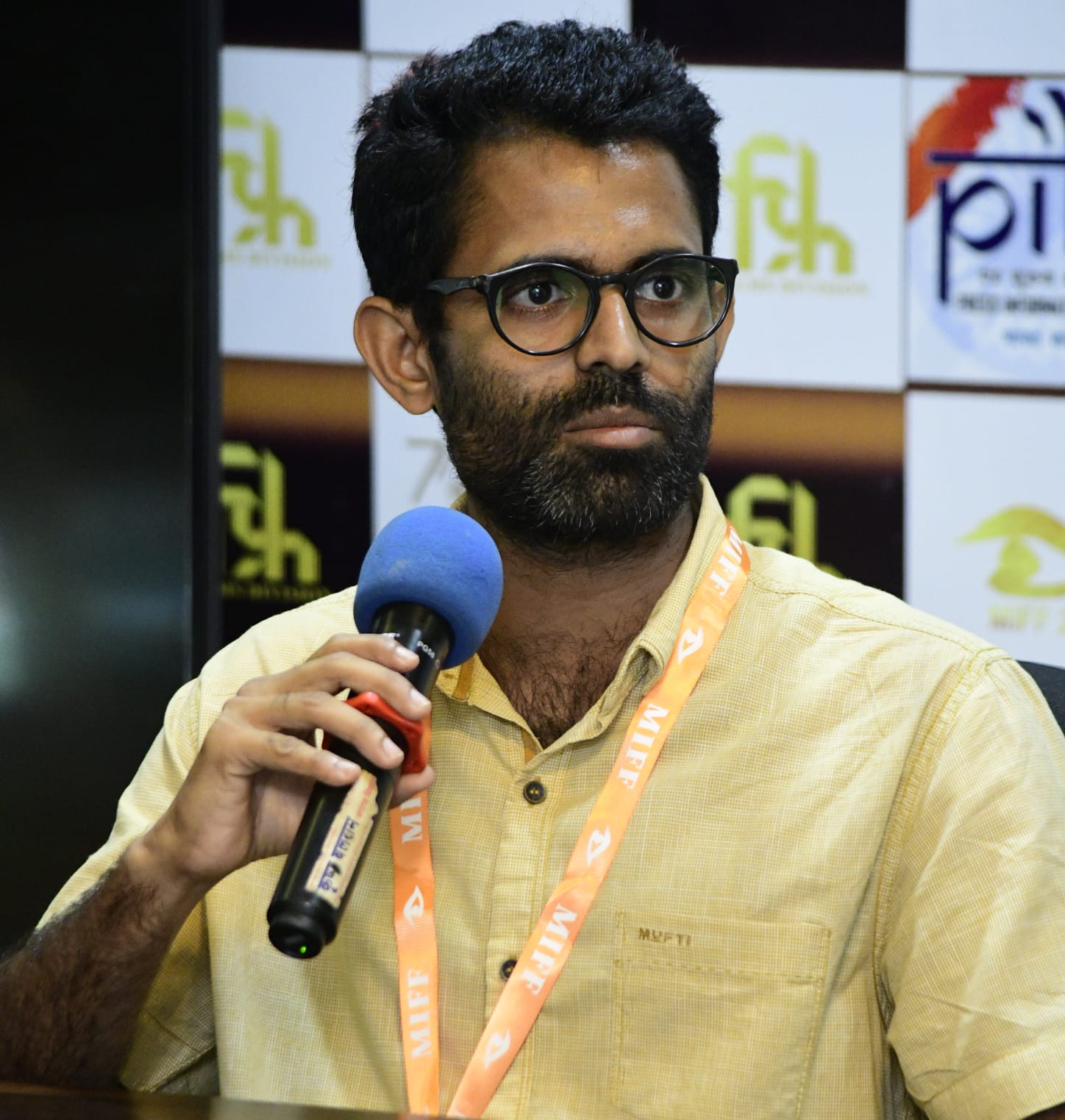 "I come from Kendrapara, a small coastal village in Odisha where the cyclone is an uninvited guest. People usually consider the sea beach as a glamour factor but the people who stay near the sea or face the cyclone know the hardships of life, especially the fishermen."
"After closely watching these incidents, I thought about making a documentary and creating an impact on my audience. Then I started my research work. I wanted to experience everything that happens in the sea. I captured all the footage with a very realistic approach. I did not use narration or voice-over; I wanted them to speak their heart."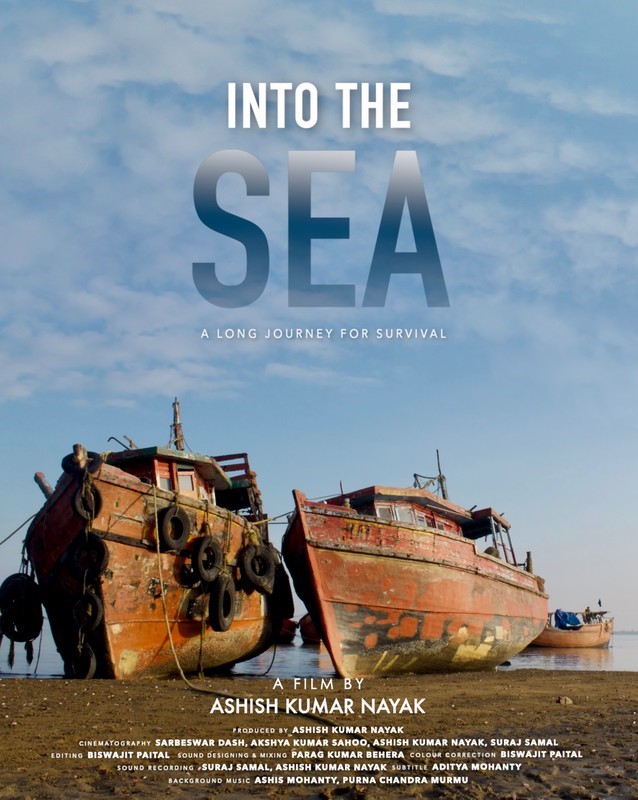 Synopsis:
Years after the 1999 super cyclone in Odisha, the fishermen of the coastal state still have their eyes firmly set on the sea to catch a big haul of fish. Despite the strenuous labour, harsh weather, endless hours, and unfair working conditions, they smile in the face of adversity. Whatever circumstances they might face, they march ahead into the sea and towards the horizon, which they perceive as their silver lining.
Name of the Film: Men will be Men
Highlights from #MIFFDialogues addressed by Kumar Chandra Sekharam, Director of the film.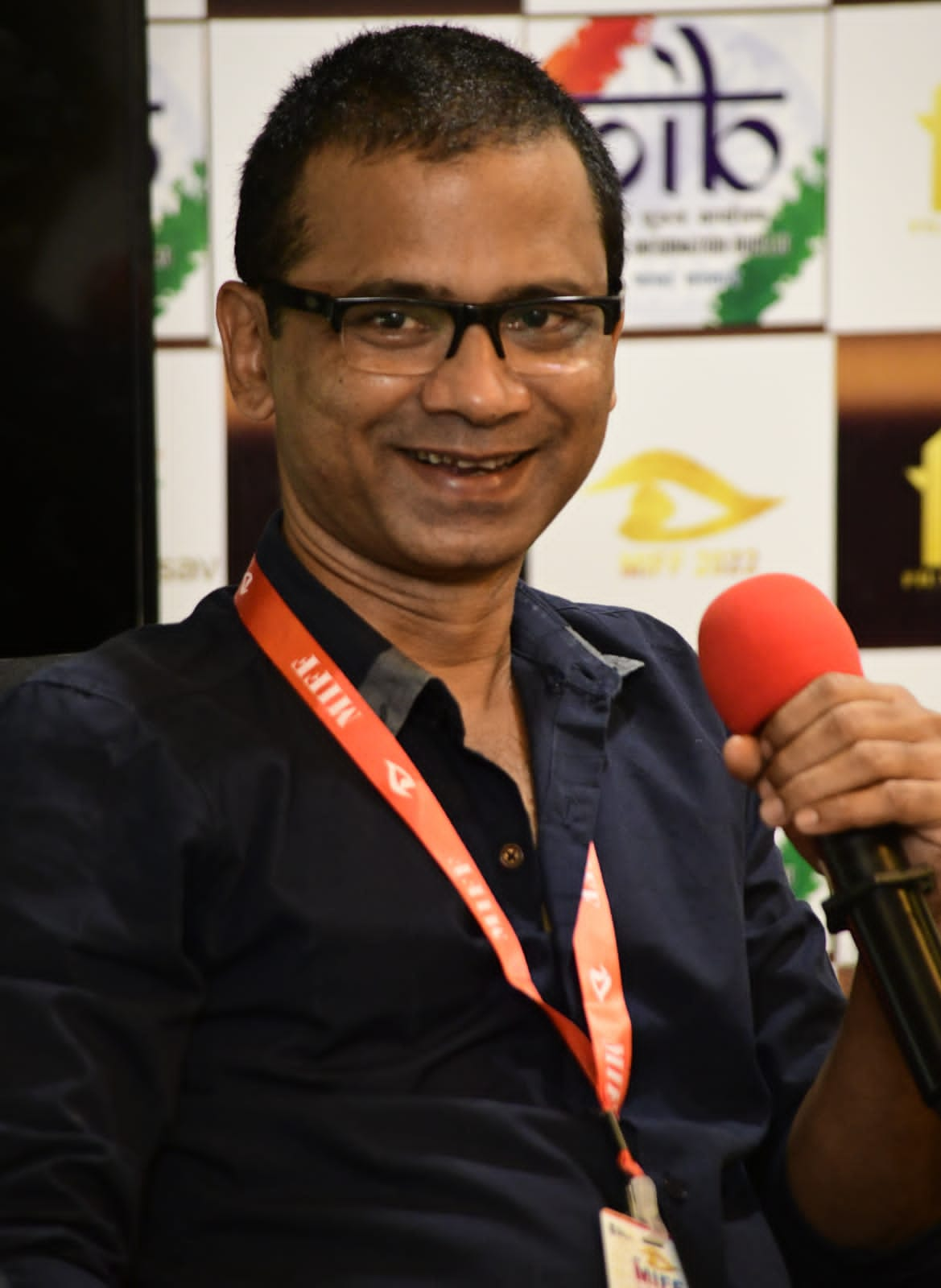 "I love comedy! 'Men will be Men' explore husband and wife relationship and I aim to make people laugh while they watch my film. Due to lockdown, we all spent so much time at home. So usually while spending so much time with my wife, having no work at all, I thought about making a film. I simply called my writer and said let's make a film."
"I have my team and they have been associated with me for more than 25 years. Thinking about making a film is very easy but executing the idea is extremely difficult and the biggest difficulty was shooting on an express highway. We had to wait for 30 minutes, every time we reshoot a scene."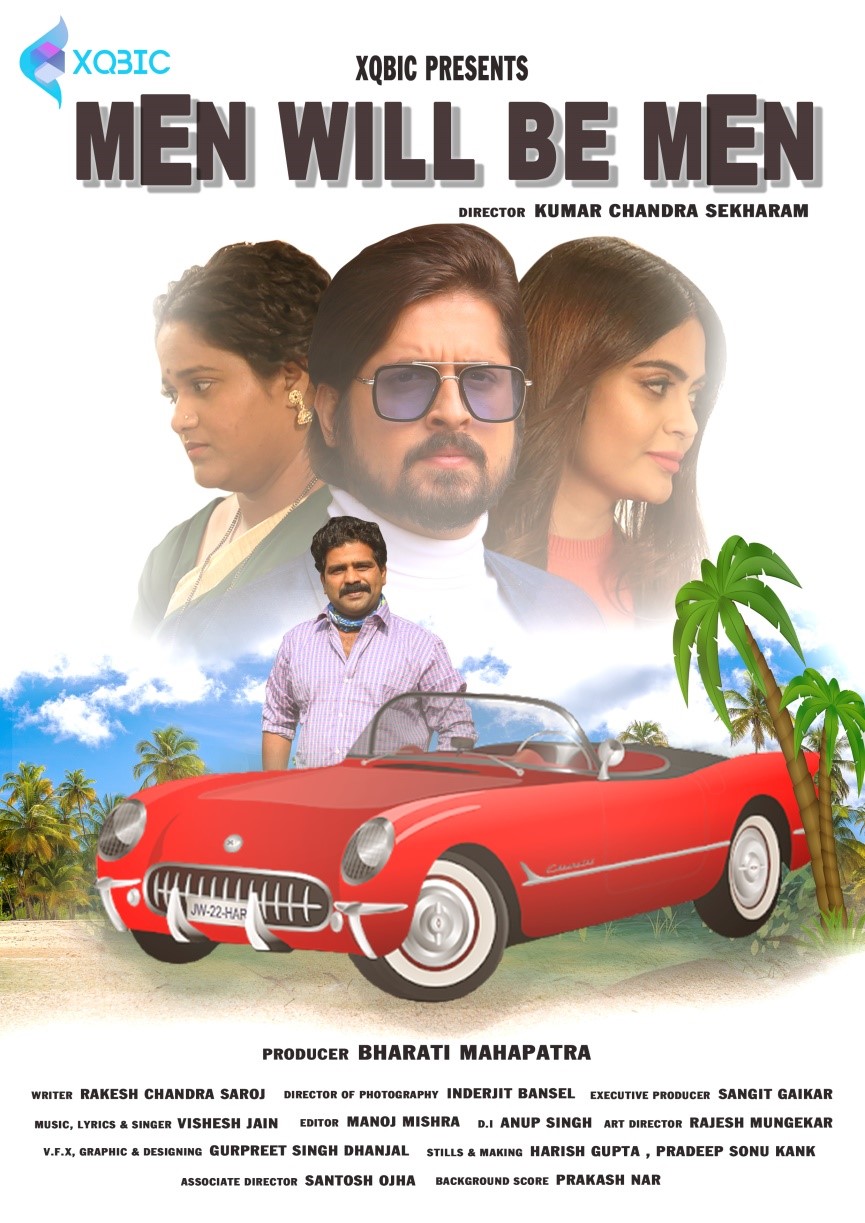 Synopsis:
On the name of his wedding anniversary, Raj takes a taxi from Lonavala. He learns that the driver, Shinde, too is celebrating his wedding anniversary on the same day. While hurrying to their destinations, their wives call; Shinde tells the truth to his wife while Raj lies to his wife. A series of events unravel as a consequence of their decisions.
For watching #MIFFDialogues: https://www.youtube.com/watch?v=DYSDGIGsdyE
Film : Forging Future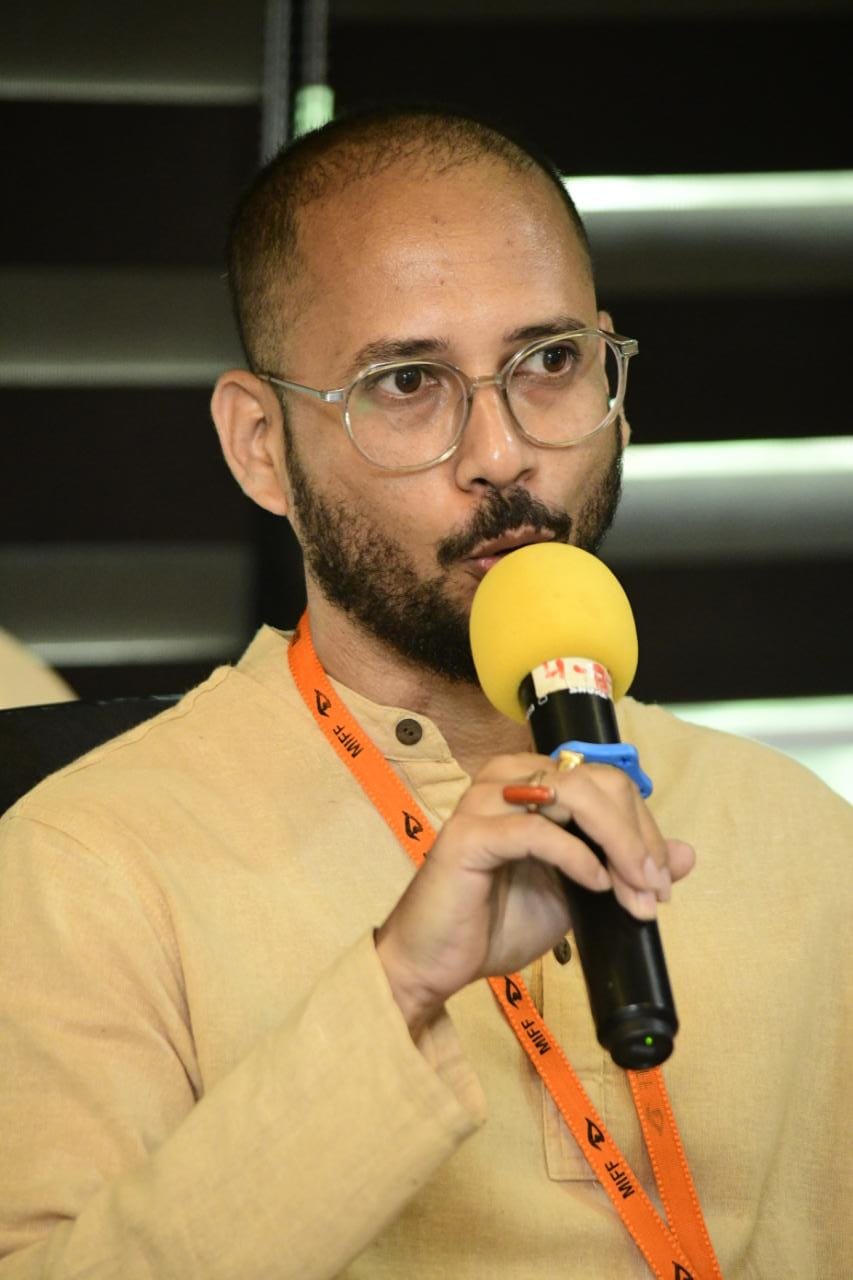 Highlights from #MIFFDialogues addressed by Deep Choudhary, Director of the film
"I always had a passion to be a documentary filmmaker. Watching last year's miff actually inspired me to shoot this film".
"One interesting element of this film is that my mother has a lineage with this village which was the primary driving factor for me to make this film. I feel blacksmith's blood also run in my veins, so I tried to document their heritage and depiction of uncertainty whether the new generation is willing to take this profession ahead and evidently their fathers don't want their kids to take this profession forward because their kids are educated".
"I always like being in the past or in future but never in present. I don't like machines rather more manual work is what I admire. The people I have covered in my documentary don't want to use machines and want to continue with their age old instruments because they want to continue with their heritage"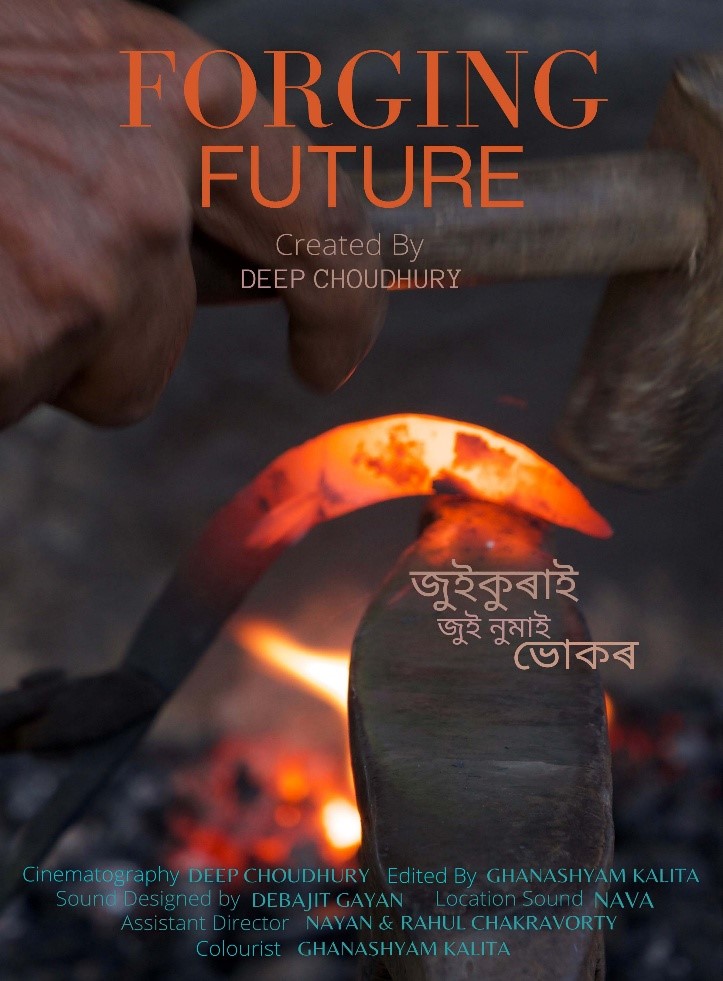 Synopsis :
Forging is craft as old as human history. The film depicts the generational change in a  blacksmith village in rural Assam; fathers do not want their sons to continue down  the path of forging and neither do the sons. In this struggle for a better life, the heritage swings in uncertainity.
Film : Ghar Ka Pata
Highlights from #MIFFDialogues addressed by Madhulika Jalali, Director of the film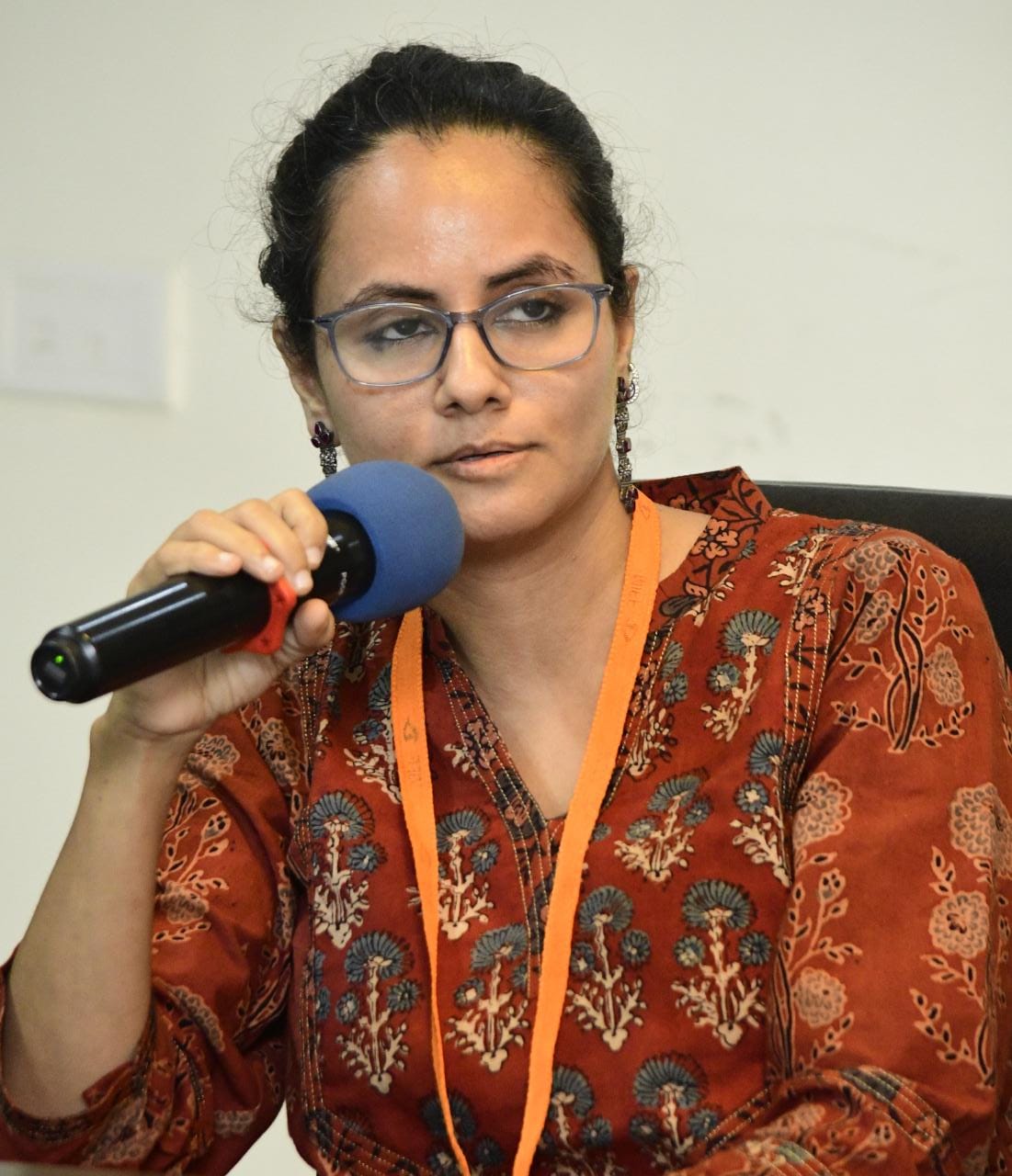 "I belong to a Kashmiri Pandit family who were minority in Kashmir. I took a holiday with my family to Kashmir and visited this place after 24 years. Suddenly, a connection triggered with this place, where people speak a language I speak within the four walls of my house".
"This story is about the struggle to regain my memory of my ancestral place. It's about the stories of exile and effects it has when people are forcibly displaced from their place. It talks about the trauma which continues through generations".
"It's an accidental film. I wanted to use whatever we can understand by memory because I thought that's the most natural way of putting across the feelings and experiences"
"After my screening I have had people coming up with lot of questions and I love to have such interactions which I was looking forward at miff. I am really happy documentaries have a platform like miff where ideas and stories can be discussed, openly viewed, criticized, reacted upon and appreciated".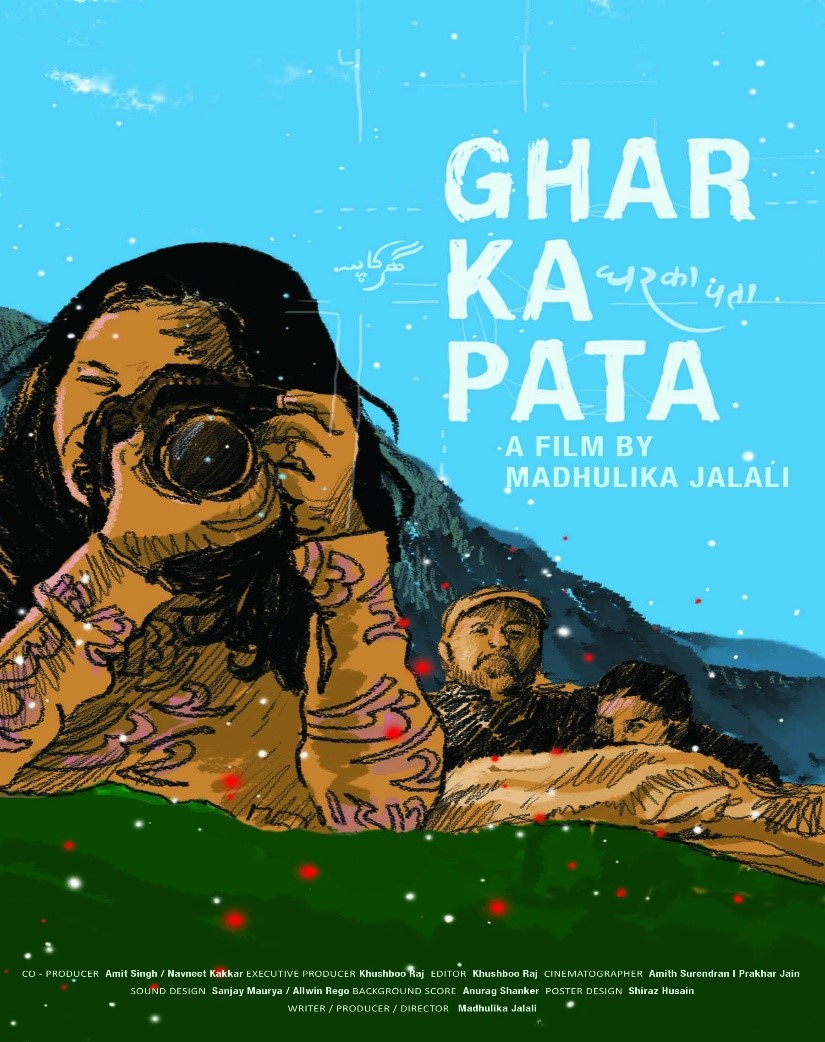 Synopsis
The filmmaker was six when her family had to leave the Kashmir valley due to an armed insurgency in 1990. This personal account seeks to understand loss and identity through a reconstruction of the long-distance home of her birth; the film explores the collective memories of her family when they revisit the streets of Rainawari, a suburb of Srinagar, twenty-four years after they left the valley of mist.
Film : Return Of The Holy Grail
Highlights from #MIFFDialogues addressed by G. S. Unnikrishnan Nair, Director of the film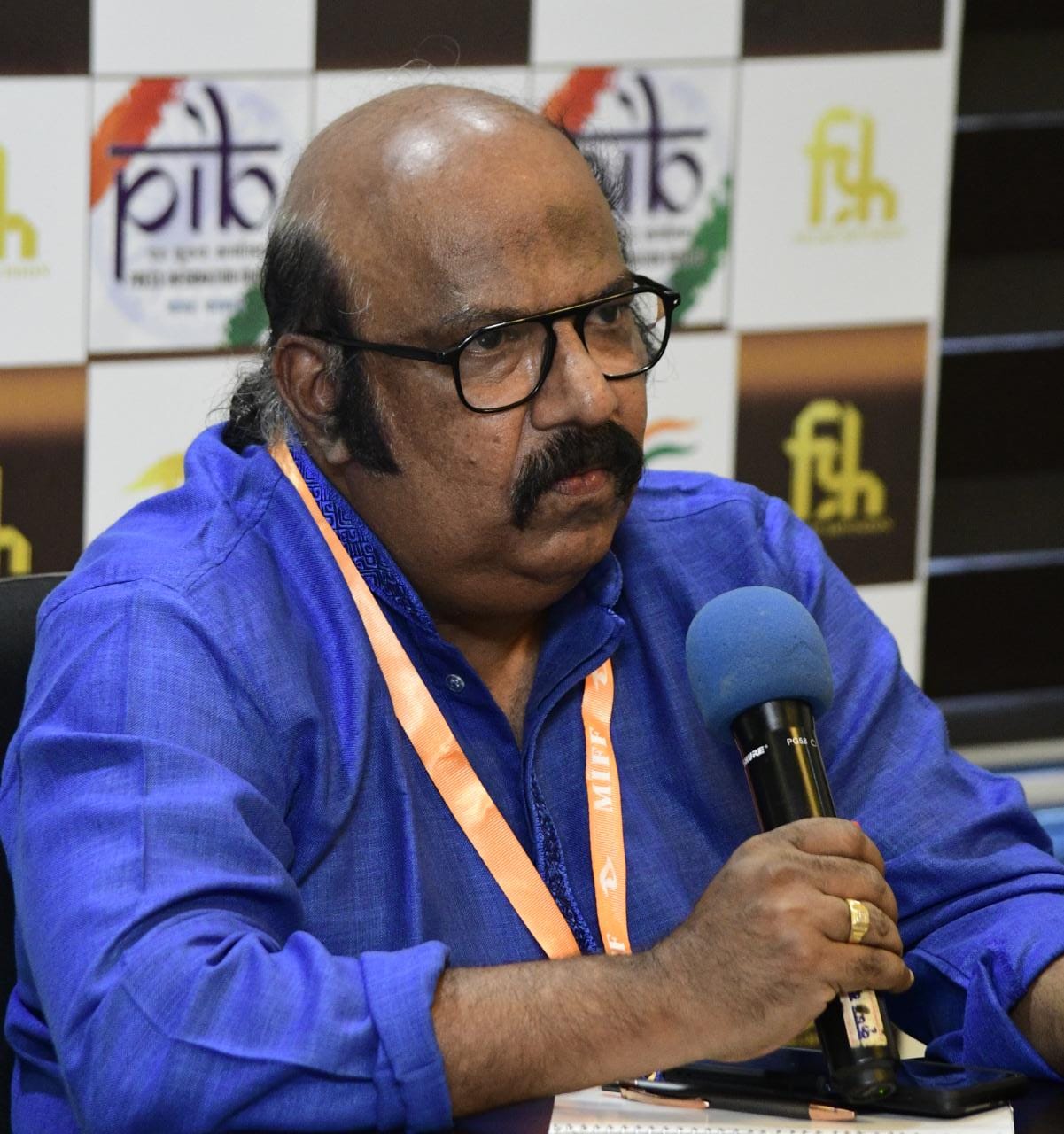 "Getting permission for shooting was difficult, tribal population was not in consensus at first to help us shoot their content but when they were informed about the motive of making this film they agreed".
"Interactions with tribals were done by few village workers who were hired under governmental schemes, who knew language of the tribals and the native language Malayalam".
"Main problem with government schemes is that they are not sustainable, when a government changes they bring new set of schemes. I feel some mechanism should be evolved from the community itself to sustain these factors. Planning has to happen at grassroot level".
"I feel Miff is one of the best film festivals for documentaries in the country. I have observed that style of making documentaries are changing quickly. Now camera can automatically tell stories unlike how earlier makers were key in narrating the stories. Raw film making is getting more adapted while dropping away traditional style, I find this as a very good change, I got to learn a lot".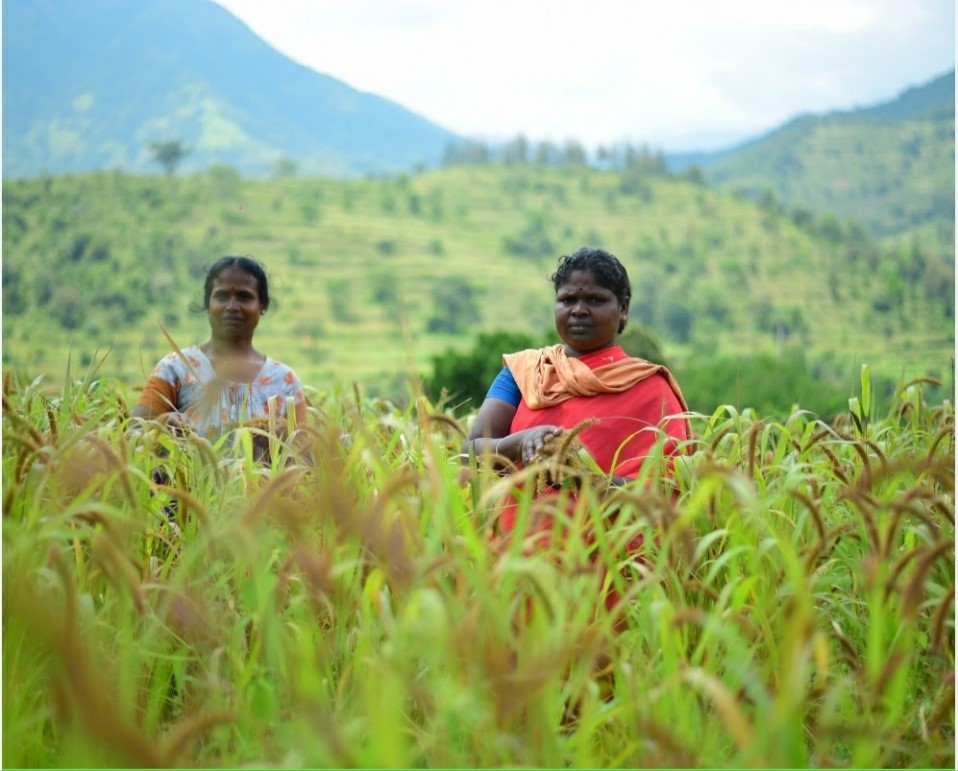 Synopsis :
About five decades ago, millets were the major crops in India. Though India remains the world's leading producer of millet, the Green revolution and food policies that favoured rice and wheat ignored millets, which led to a sharp decline in its production and consumption. The documentary explores the importance of millets as a source of nutrition and security among tribes of India.
Film : Brother Troll
Highlights from #MIFFDialogues addressed by Gudmund Helmsdal, Director of the film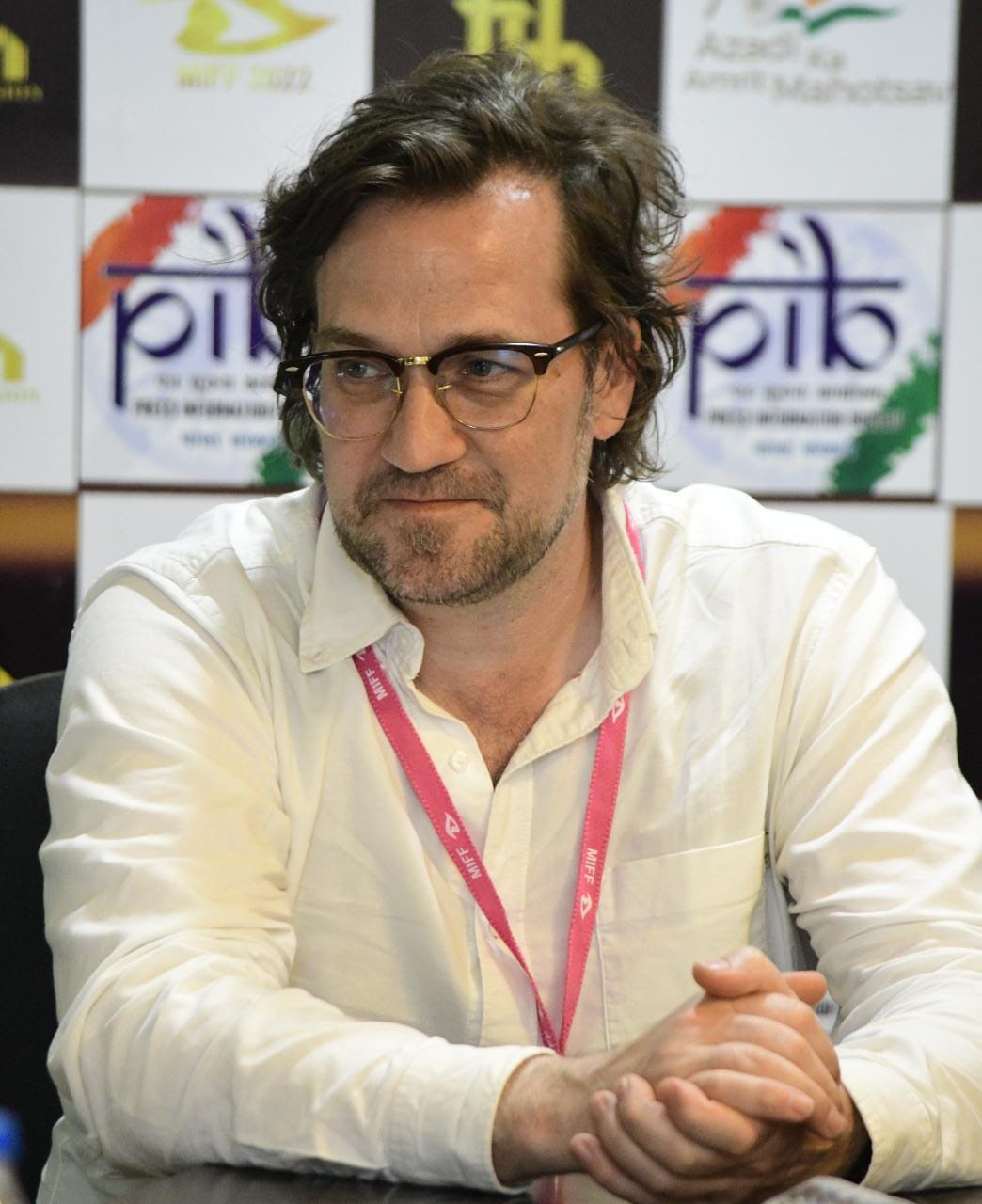 "Even after the actor got sick we shot other scenes in just two days which was technically difficult. I feel this was a reflection of how effective we have become as filmmakers in Faroe island because we are very young when it comes to filmmaking in the nation".
"Enthusiasm after screening of the film was really overwhelming, key moment was when people cheered for the film, I find vibe of the city quite different from where we come from. Will be definitely coming back for the experience"
Actor : Nicolaj Falck
"Making of the film was tough as this was shot on a hill top and recreating a 1800's scenario and carrying the equipment along was also challenging."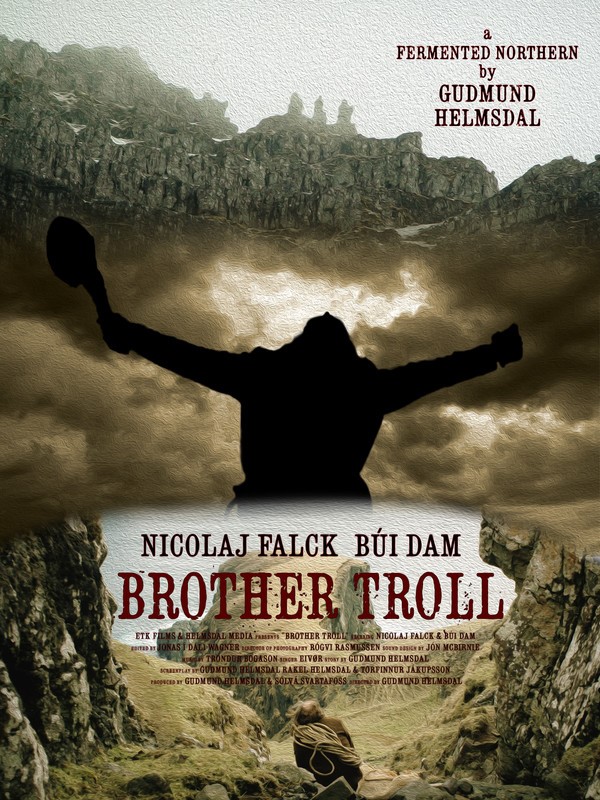 Synopsis :
Once upon a time in the Faroe Islands, two lone brothers struggle to save their fragile relationship after the sudden loss of their older brother.
Film: Vikalp
Highlights from #MIFFDialogues addressed by Sudheep Nigam, Screenwriter of the film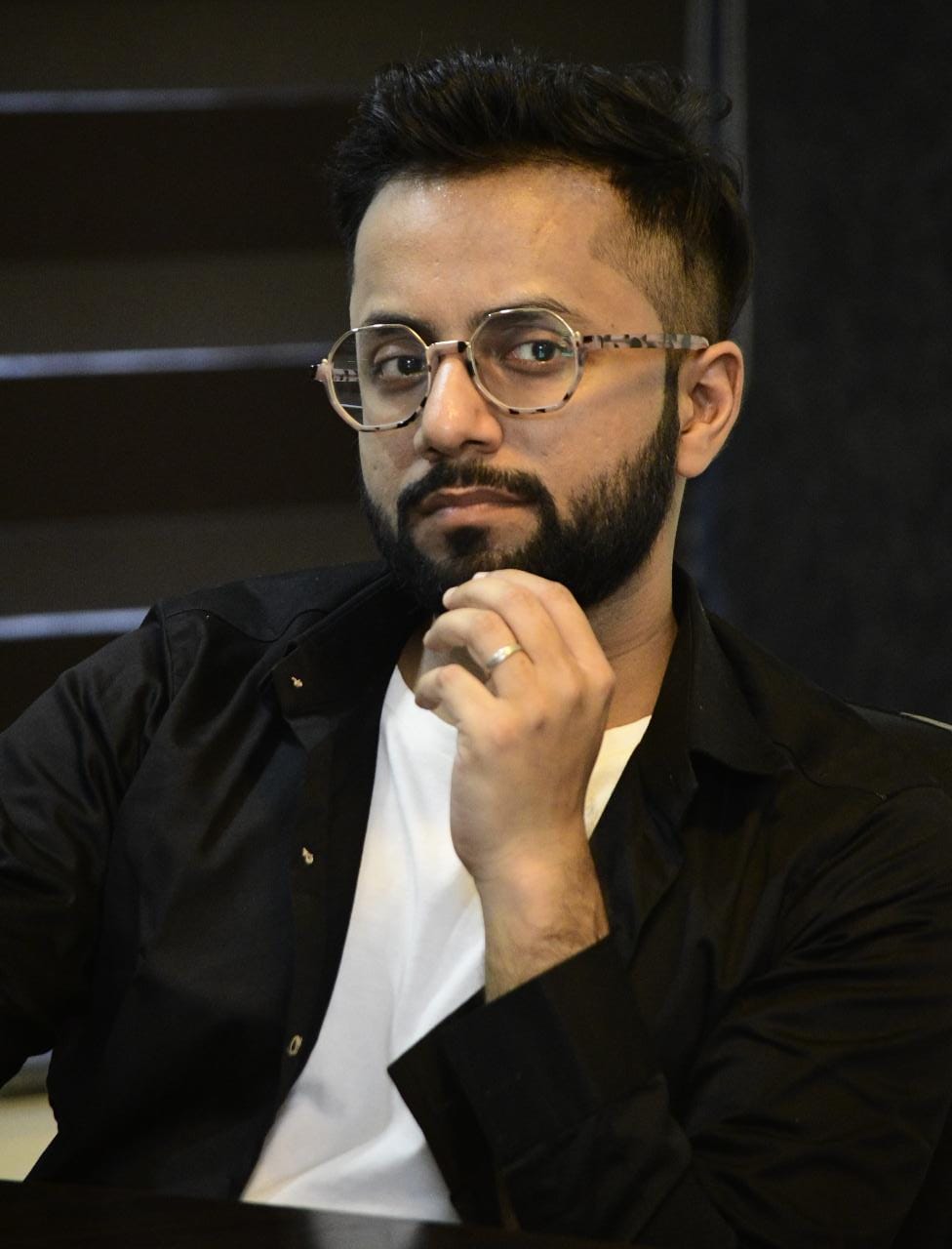 "Concept of the film is to explore beyond right and wrong and to explore the human behaviour. We are happy this film is competing in an International film Festival"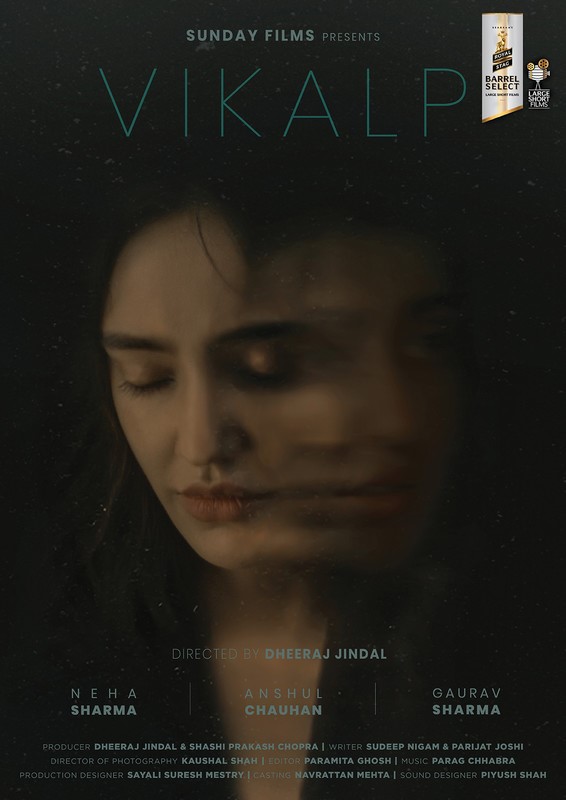 Synopsis :
When an unexpected incident traumatises the life of a small-town girl, Shivani, she must decide if she wants to seek redemption and go back to her conformist family, or to ignore it and live the life she has built arduously for herself.
For watching #MIFFDialogues: https://www.youtube.com/watch?v=bsrPkHEsMvw
Name of the Film: Every Life Matters
Highlights from #MIFFDialogues addressed by Dadhi R. Pandey, Director of the film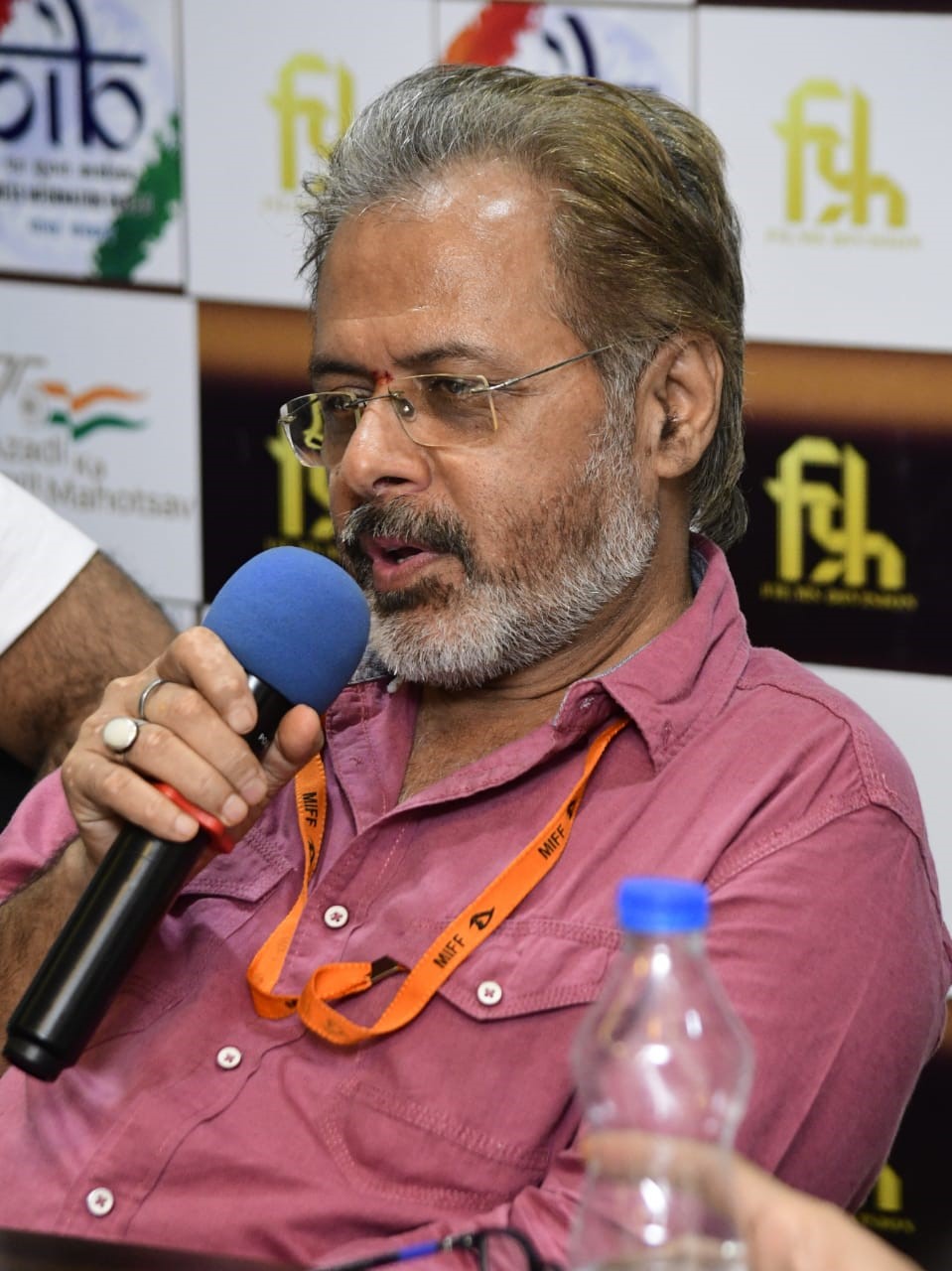 "The inspiration for the film came to me with the realization that a person can be a millionaire and yet not know that his own employee is suffering."

"At the time of the shoot, there were a lot of problems because of the lockdown- people were suffering with the lack of food, losing jobs, moving to their villages. There were many restrictions in place for the shooting as well, since we could only shoot from 8 AM to 5 PM."

"Film festivals like MIFF are extremely important as they provide a platform for short films, that are not provided anywhere else."
Highlights from #MIFFDialogues addressed by Girish Arora, Producer of the film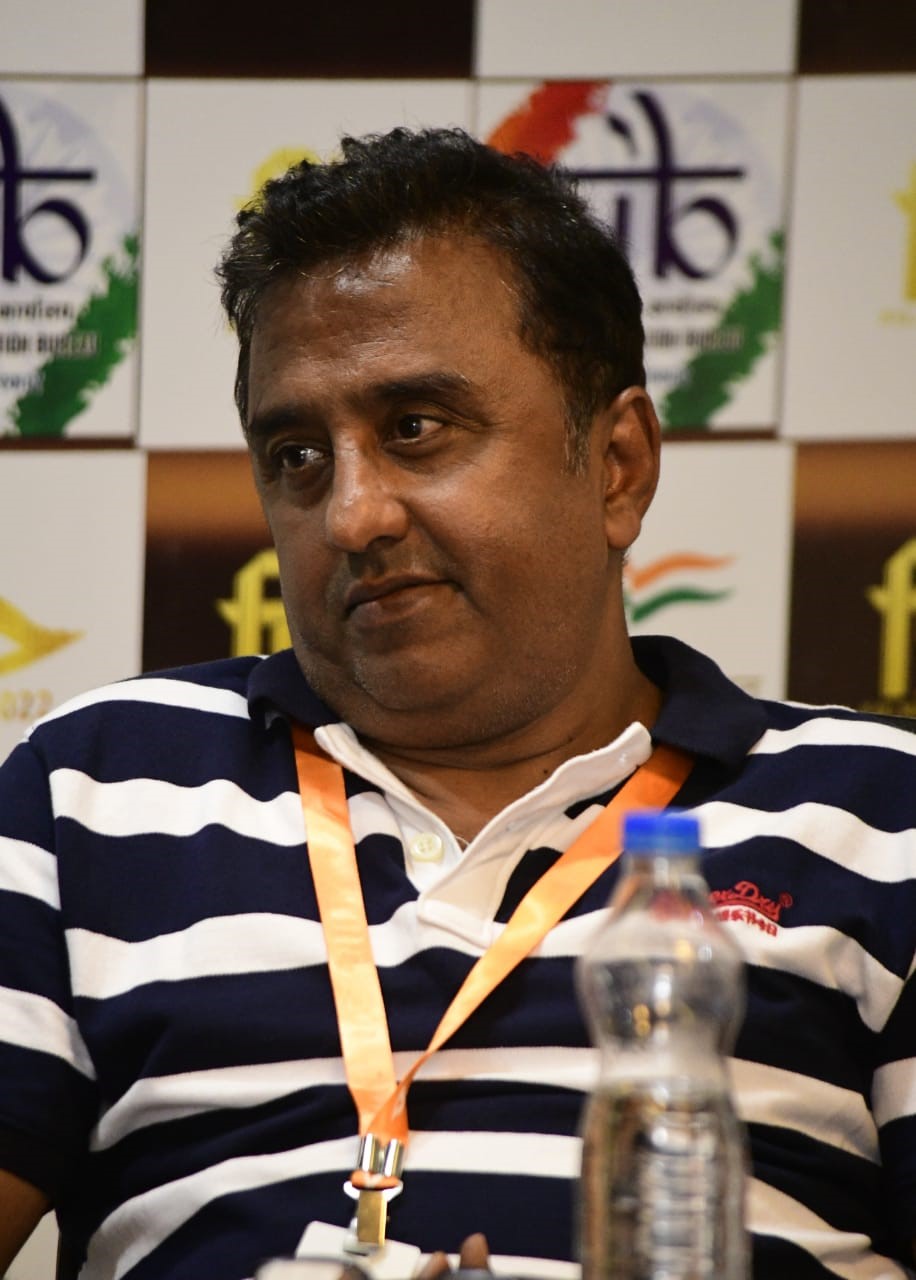 "The story was really good and it touched my heart because I related to it too. I saw the people working for me go through the same things as well."

"We put a lot of production value into short films, but it is not necessary that the streaming platforms would buy them for even half the amount of money put into the production."
Synopsis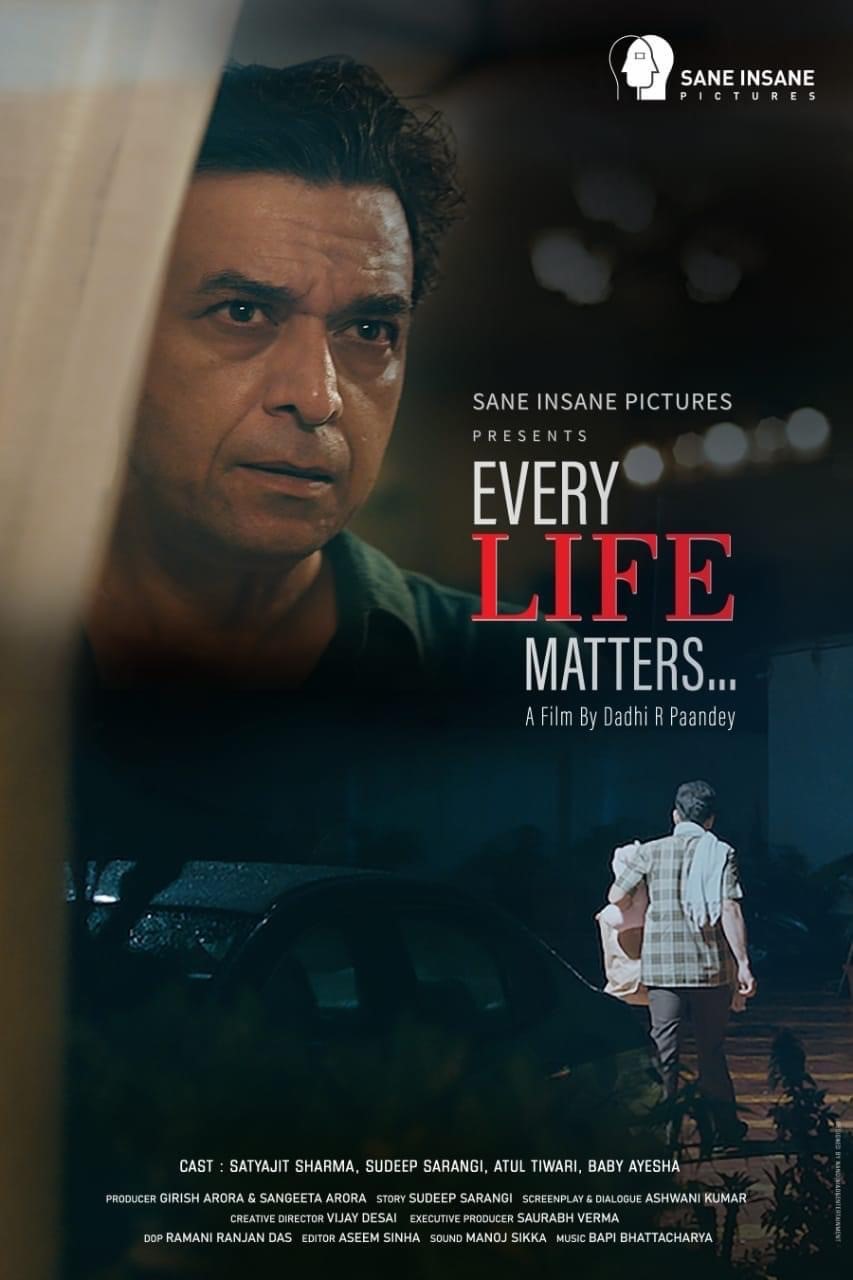 A shrewd businessman, with his focus set entirely on profit-making during the pandemic, is surprised by the presence of an unwanted visitor in his house. He ends up having a conversation with this visitor and is struck by a change of heart. In this meeting, he sees a chance to seek redemption for the follies of his past.
Name of the Film: Appa's Seasons
Highlights from #MIFFDialogues addressed by Radhika Prasidhha , Director of the film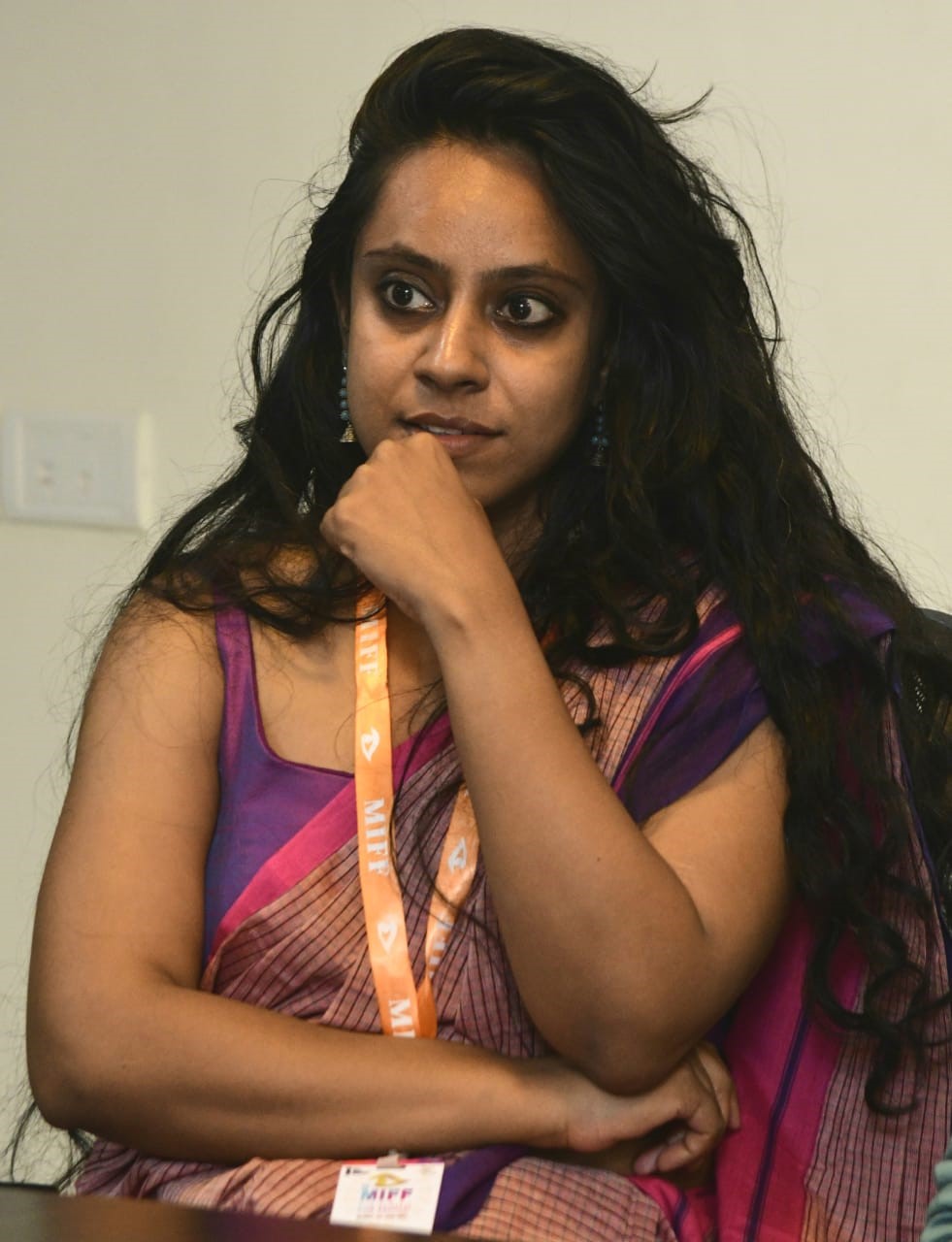 "One of the things that I've been fascinated by is how we treat trauma in developing countries. The most common cause of childhood trauma in our country is the impact of an alcoholic parent on their child. This is also an area where not much research is done in developing countries where we do have prevalent alcoholism."

"This film was an exploration of what memories are, and how a person can cope with those memories as an adult and possibly heal as well."

"These memories are not all bad or all good, they are complex. These are things we experience but not talk about. These appear as very simple things and we brush it off thinking that it's not a big deal, but they impact us a lot."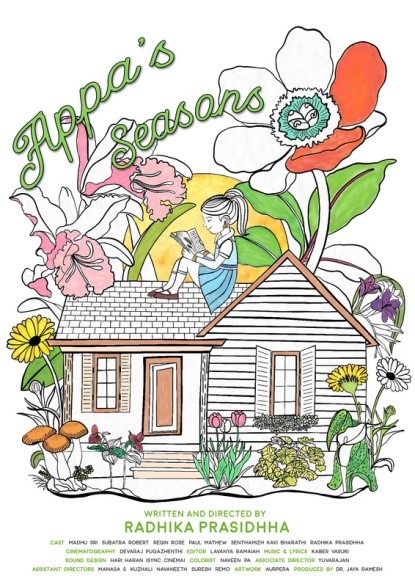 Synopsis
25-year-old Mano goes about an ordinary day taking care of her almost-senile father. An afternoon of memories. Some disturbing ones, some fond ones, some violent ones and some tender ones. Mano reminisces about childhood with her alcoholic father who is now nothing but a faint resemblance of his past self. Can one grieve over a lost childhood? Or are adults supposed to naturally cross over into a land of making peace? When memories are so complex and layered, how does one go about living life? Is freedom even possible when the longing for love in the past lives on? Mano explores and dreams.
Name of the Film: Sweet Biriyani
Highlights from #MIFFDialogues addressed by K. Jeyachandra Hashmi, Director of the film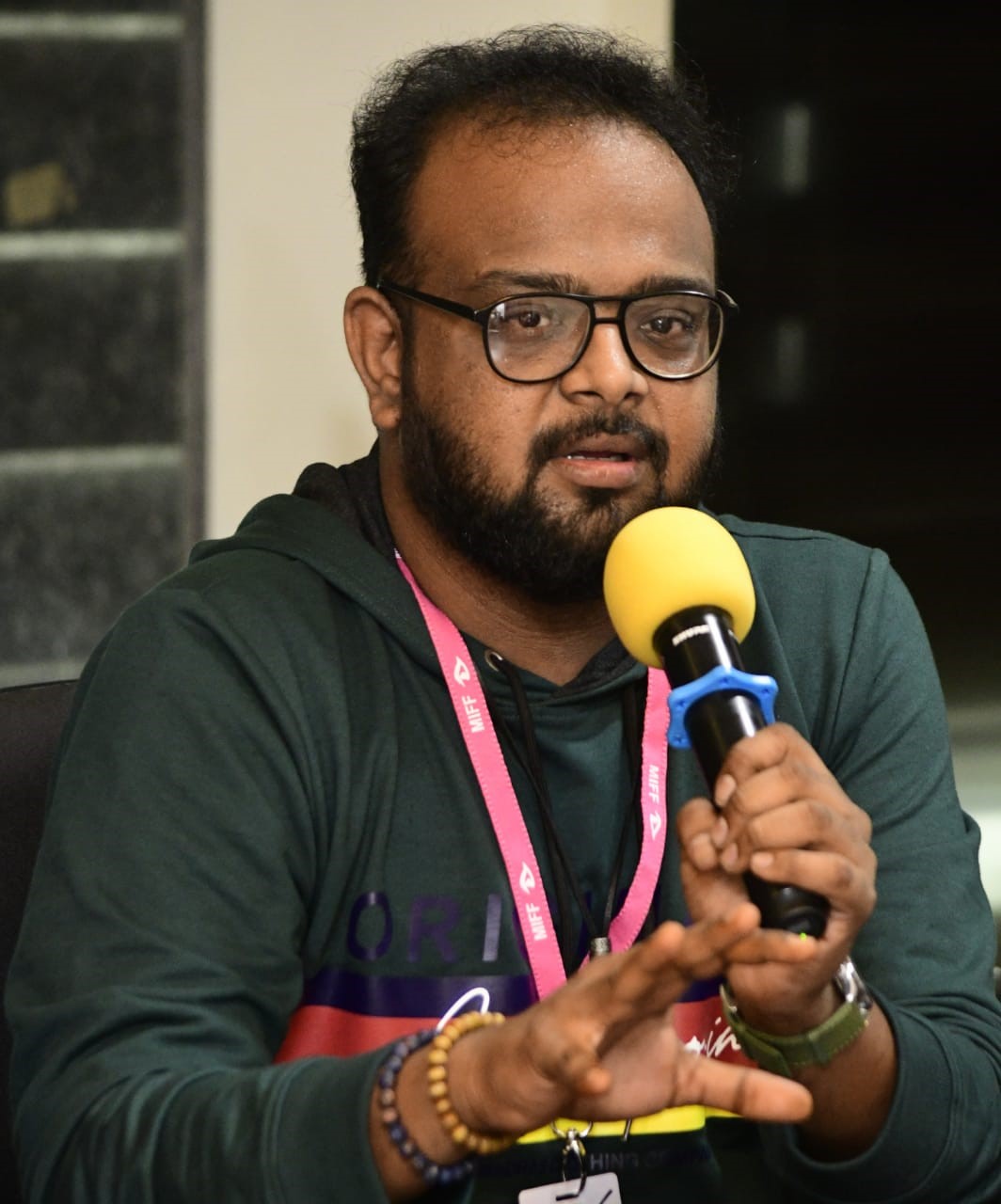 "The spark for this film came from an article I read long ago in a Tamil magazine called Anandha Vikatan. It was written by a famous Tamil writer S. Ramakrishnan, who narrated a very powerful incident about an old man living alone in an apartment. When the man receives a courier, he asks the courier boy to sit and speak with him for a few minutes, for which he is ready to offer some money. Our script was developed based on that story."

"We decided to keep 'food' as the connecting theme in the film. The protagonist, Marimuthu, is a guy who travels with packs of food in his bag, and he crosses paths with a mother and her child who were starving since morning. That irony is what made this film possible."

"We did not want to insert any ideology or politics artificially in the film, but everything in the film has a layer of politics wherever possible. Sweet Biryani deals with food politics, gender politics, and class politics, but it is all integrated into the film."

"Short films are an art by themselves, not a gateway for feature films. The soul of the art of filmmaking lies in short films."
Synopsis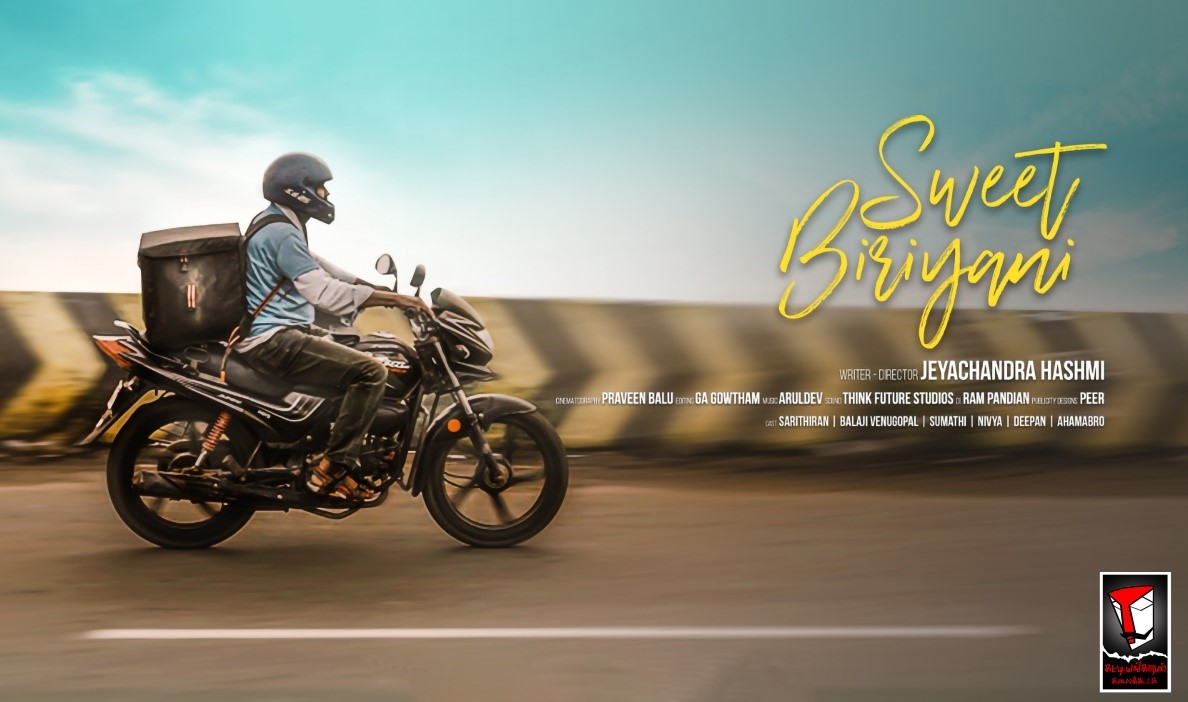 The film follows the experiences of a food delivery person over the span of a single day. Marimuthu, a law student, delivers food for his family's economic needs. Listening to music, he enjoys riding the bike all day. On a seemingly ordinary day, Marimuthu is left humiliated after encountering prejudice and arrogance. Does he retaliate? How does he find his solace?
Name of the Film: A Good Job (Ek Achchi Naukri)
Highlights from #MIFFDialogues addressed by Anuj Bhardwaj, Director of the film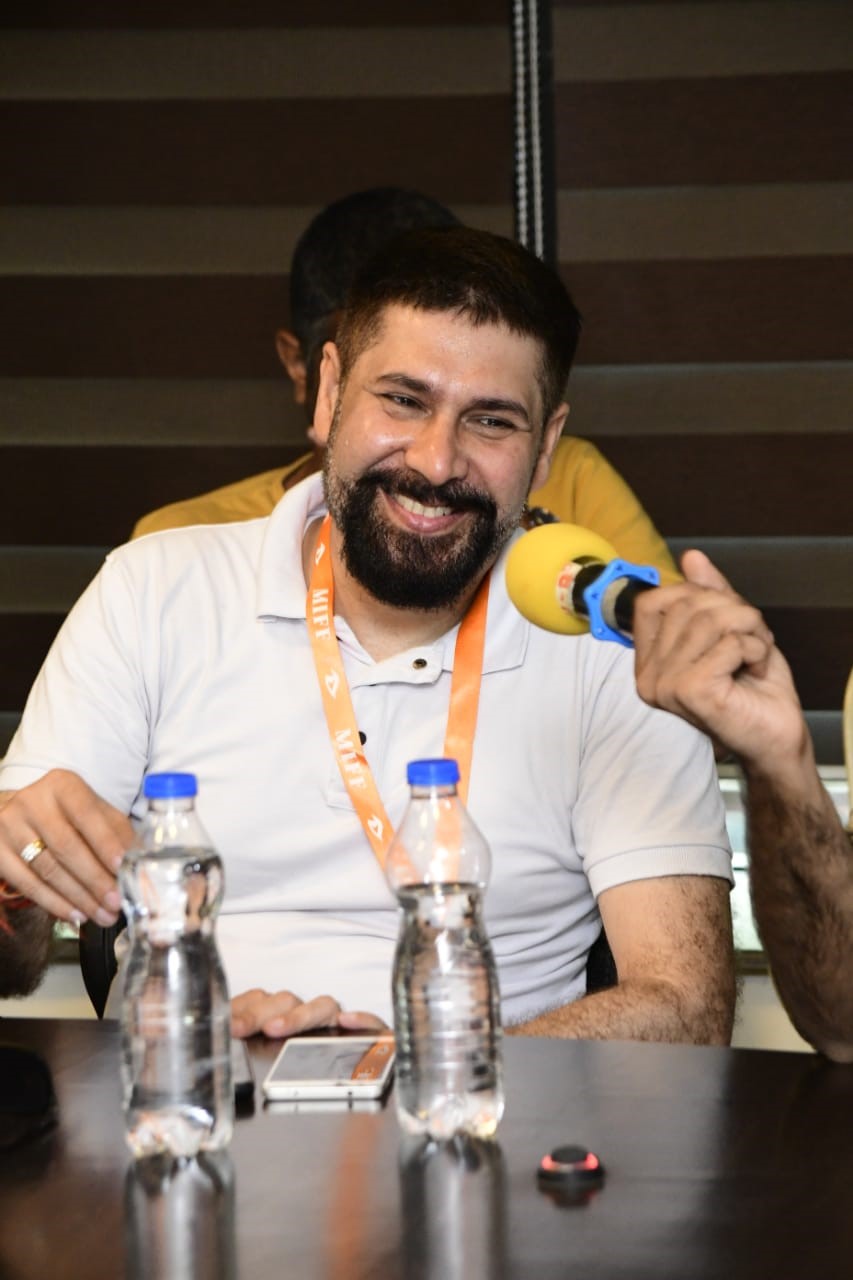 "The movie describes a particular, bizarre job which pays quite high. When I first learned about the job on the internet, I wondered how could showcase the existence of this job to the world."

"The idea was to not make the film look at the darker side of the issue, but to make the audience laugh. Even if the theme is dark in itself, I wanted to showcase the lighter side. That was the challenge in creating the script."

"Society matters to us- we are interested in what's happening in the society, what people talk about, how we look, and what's our job. People want to flaunt everything, and that was one of the core aspects of the film."

"What is a good job? The one that you love, or the one that you want to showcase to the society to make them happy?"
Synopsis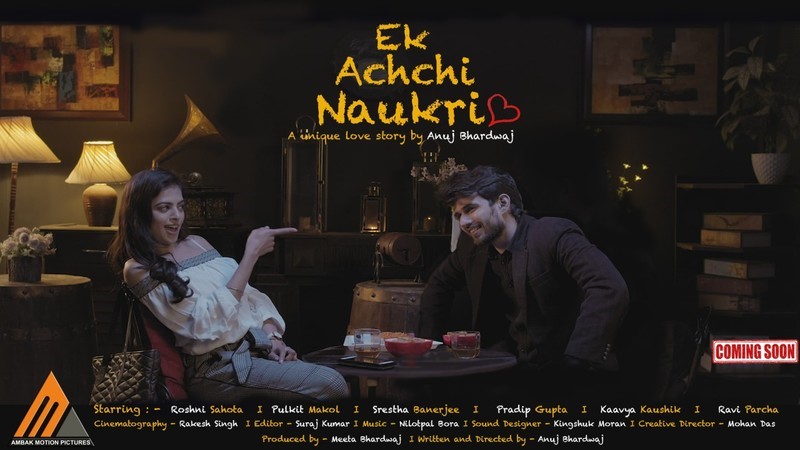 The definition of a good job is always debatable. Is a job something you do to please society, your parents and your family or is it something that you love to do? In this unique love story, Nidhi meets Prashant in an arranged marriage setup. Nidhi, who has her own views about what her husband should be doing, thinks she has found her man; but has she?
For watching #MIFFDialogues: https://www.youtube.com/watch?v=bOgENgxd1HQ
Watch this space for more updates on #MIFFdialogues……
* * *
PIB MIFF Team | AG/ARC/MS/BSN/SSP/AA/DR/MIFF-58
We believe good films go places through the good words of a film-lover like you. Share your love for films on social media, using the hashtags #AnythingForFilms / #FilmsKeLiyeKuchBhi and #MIFF2022. Yes, let's spread the love for films!
Which #MIFF2022 films made your heart skip a beat or more? Let the world know of your favourite MIFF films using the hashtag #MyMIFFLove
If you are touched by the story, do get in touch! Would you like to know more about the film or the filmmaker? In particular, are you a journalist or blogger who wants to speak with those associated with the film? PIB can help you connect with them, reach our officer Mahesh Chopade at +91-9953630802. You can also write to us at miff.pib@gmail.com.
For the first post-pandemic edition of the festival, film lovers can participate in the festival online as well. Register for free as an online delegate (i.e., for the hybrid mode) at https://miff.in/delegate2022/hybrid.php?cat=aHlicmlk The competition films can be watched here, as and when the films become available here.
Follow us on social media: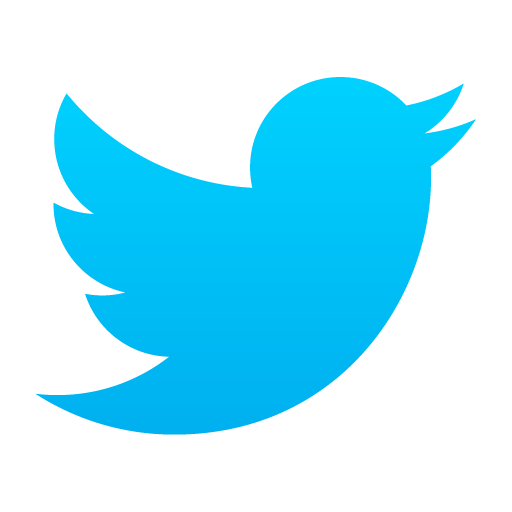 @PIBMumbai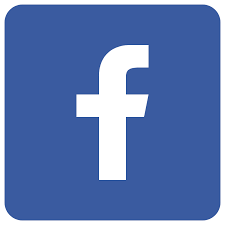 /PIBMumbai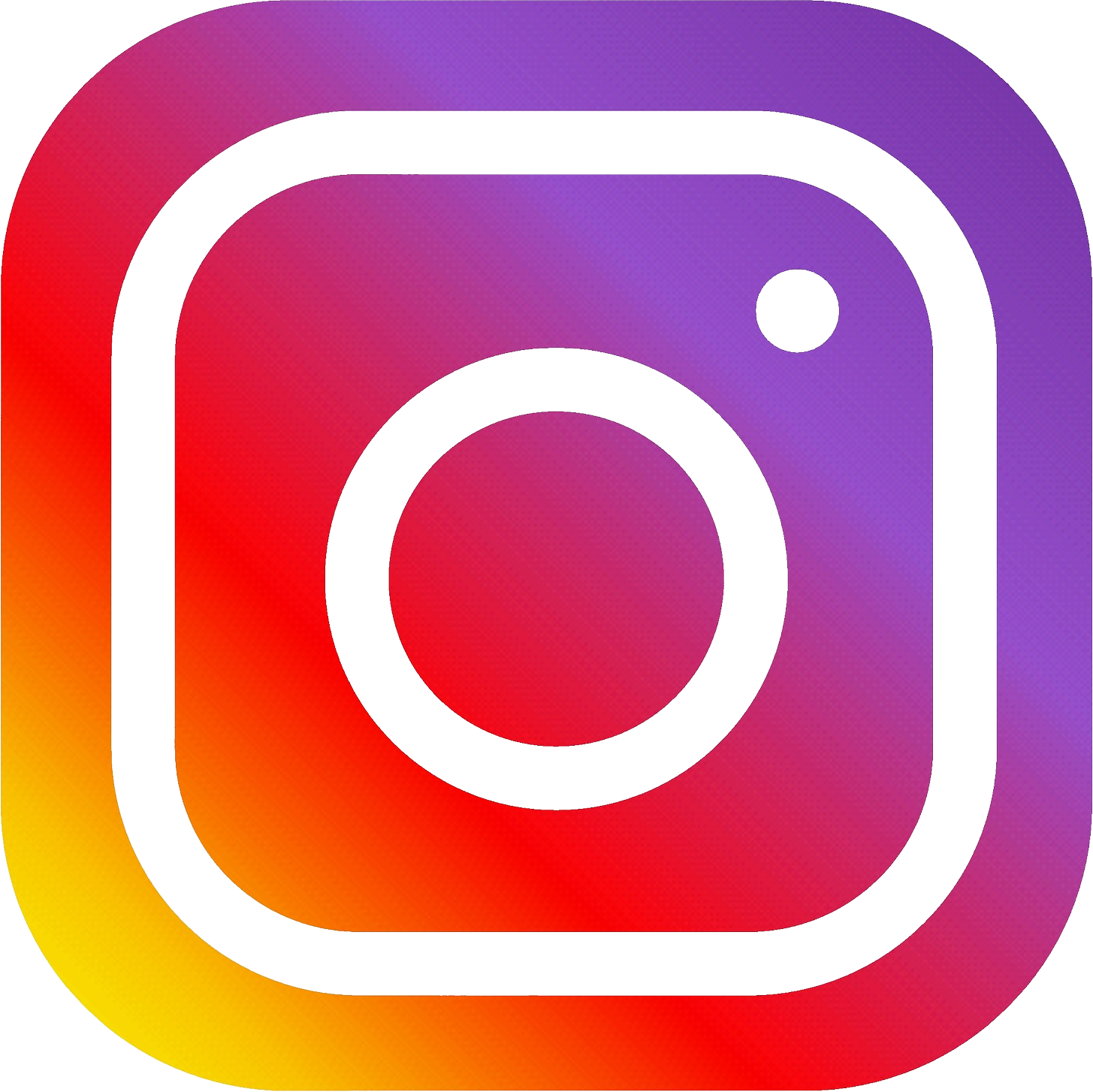 /pibmumbai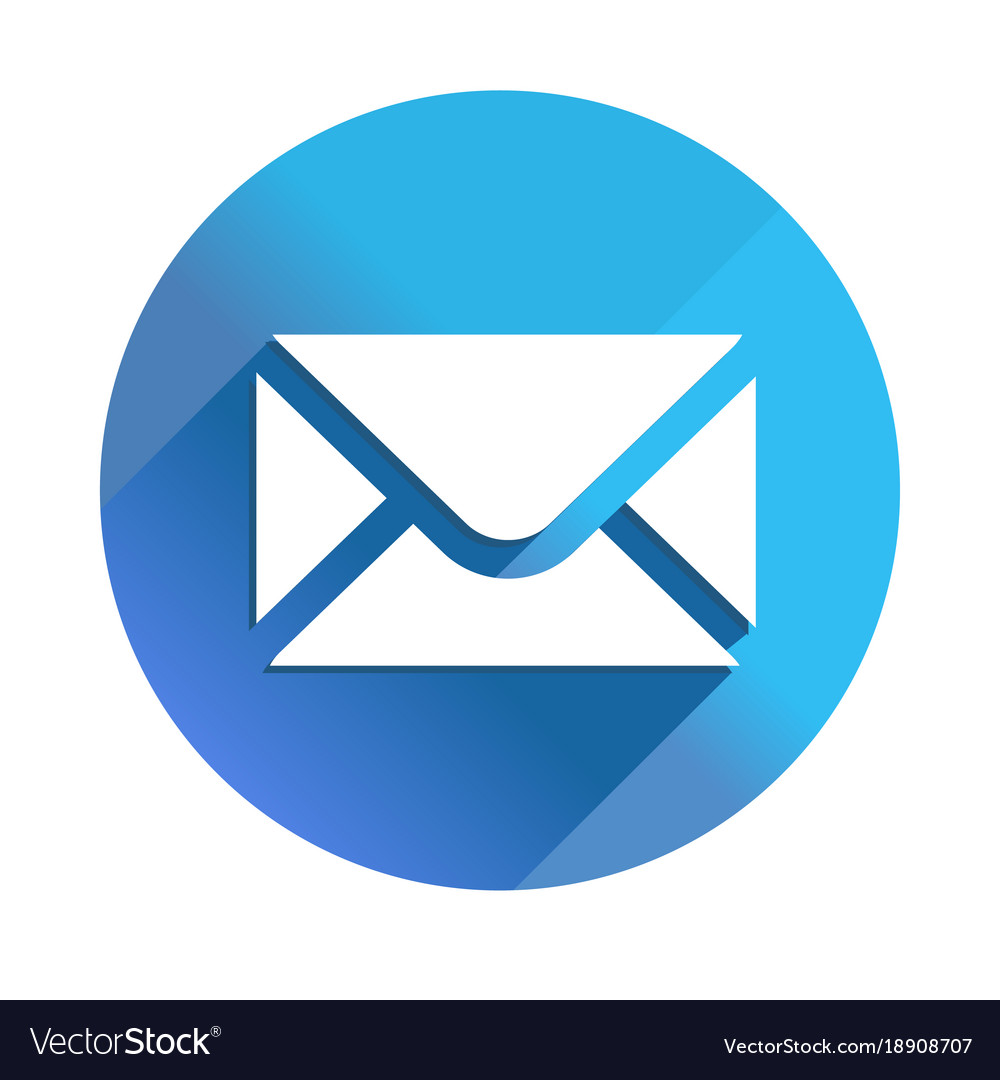 pibmumbai@gmail.com