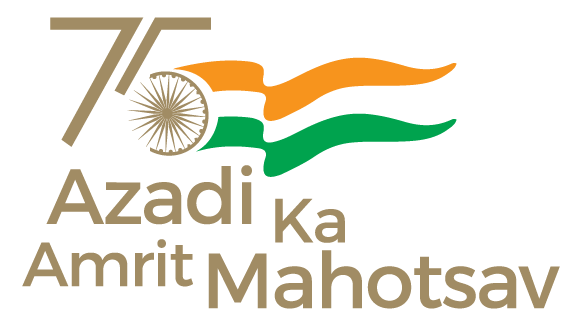 The Government of India has announced Special Campaign 2.0 from 2nd to 31st October, 2022, with a focus on "Swachhata (cleanliness) and reducing pendency in Government".
During the Special Campaign, various activities were undertaken by the Department of Agricultural Research and Education (DARE) and its autonomous body viz. Indian Council of Agricultural Research (ICAR). ICAR has 113 Institutes and over 700 Krishi Vigyan Kendras (KVKs) across the country. During this Special Campaign, attention is given to the field/outstation offices of DARE/ ICAR.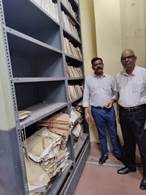 Krishi Vigyan Kendra (KVK), Ranga Reddy District, Telangana
Review by Sh V. Srinivas, IAS, Secretary, DARPG, GoI
The Krishi Vigyan Kendras (KVKs) have taken part in various activities in the thematic areas viz.  Adoption of villages for Microbial based Agricultural Waste Management using Vermicompost; Awareness programme about Swachhta; Crop Residue Management; Demonstration of technologies on waste and wealth; Cleaning of villages programme with farmers; Orientation of school children on various topics like hygiene, sanitation, cleanliness; Cleaning of offices and campus and disposal of scraps etc.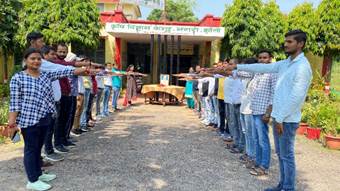 KVK Bharari, Jhansi – Taking Swachhta Pledge
The salient achievements during this month's special campaign are: –
More than 1,200 villages were adopted by KVKs for promoting "agricultural waste management using vermicompost technology" with the participation of more than 38,000 participants.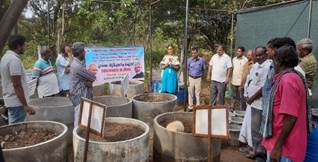 KVK, Namakkal – Training on crop residue recycling using vermicomposting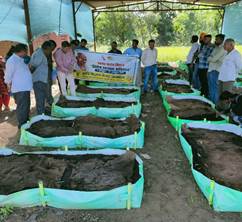 KVK Ambala – Training programme on vermicomposting
Participation of over 91,000 persons in the Swachhta awareness programme.
About 980 activities related to "Crop Residue Management" were conducted by the KVKs involving more than 35,000 participants of which about 28000 were farmers.

About 960 activities were conducted by KVKs for the demonstration of technologies on waste to wealth. More than 22,000 persons participated in these activities.

The activity of cleaning the villages was taken up in more than 1800 villages with the participation of more than 38,000 participants which includes school children, farmers and other members of the society.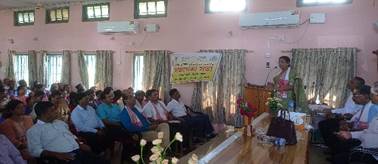 KVK Kamrup – Awareness programme on Swachhta
About 28,000 school children were oriented on various topics like hygiene, sanitation and cleanliness through more than 790 activities.

More than 8,000 staff members of KVKs were involved in the cleaning of offices, and disposal of scraps through around 2290 different activities.

Revenue to the tune of Rs.40.00 lakhs has been generated by the disposal of office scrap during this Special Campaign.
**** 
SNC/MS