IISF-2020

Union Minister for Science, Technology, Earth Sciences, Health, and Family Welfare Dr. Harsh Vardhan appealed to Science and Technology Ministers of all the states of the country to use science, technology, and innovation to the fullest to solve problems of their states.
"COVID-19 is a learning for all to understand the challenges of society and its solutions. Each and every issue can be solved through science and technology. We have a great science infrastructure, and we rank among the world's best on all parameters. Science and Technology possibility has to be used to the fullest at the state level," Dr. Harsh Vardhan said in his address at the 'State S&T Ministers Conclave' in the sixth edition of India International Science Festival (IISF 2020).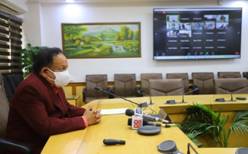 He also advocated that State Science and Technology Councils should become robust and powerful and play a major role in the development and progress of states.
"Science and technology is one of the most powerful departments of the country for solving all kinds of problems – agriculture, potable water, energy, health and so on. There is a need to connect science with these fields to solve problems. The science infrastructure should be used by all states so that fruits of science are enjoyed by all the states of the country," said Dr. Harsh Vardhan.
Principal Scientific Adviser to the Government of India, Prof K VijayRaghavan, pointed out that science generates solutions for everyday life and increases the quality of life of our citizens, while Head, SEED Division, DST Dr.Debapriya Dutta, said that science is the greatest collective endeavour in ensuring longer and happier life. 
The State S&T Ministers conclave held annually as part of the IISF, creates an opportunity for a dialogue among the key stakeholders & partners for centre-state S&T cooperation. The Minister also released a compendium of State S & T Councils and inaugurated its web portal.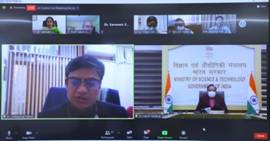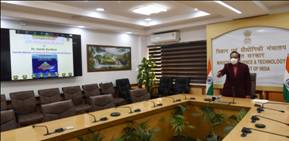 Please CLICK HERE for details of the Compendium.
*****
NB/KGS/(DST Media Cell)