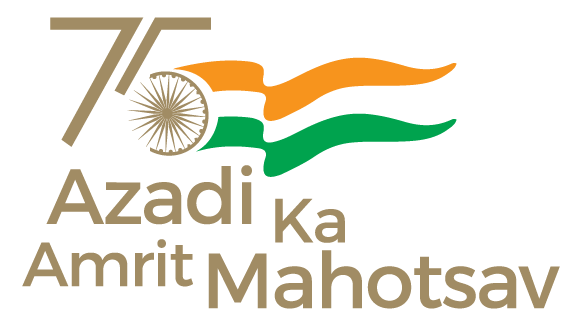 The Union Minister of Steel and Civil Aviation, Shri Jyotiraditya Scindia, urged the stakeholders in the steel sector to adapt new ideas, innovations, and new technologies to fast track the steel sector. Addressing the Chintan Shivir organised by the Ministry of Steel here today, the Minister stressed the importance of team spirit, motivation, consistency, and constant learning to enhance the capacity and capability to improve the quality of output. "Leadership is all about compassion, empathy, love, and a caring attitude that helps the institution to achieve its goals. The soft skills aspect plays a key role in the success of a person or institution," Shri Scindia added.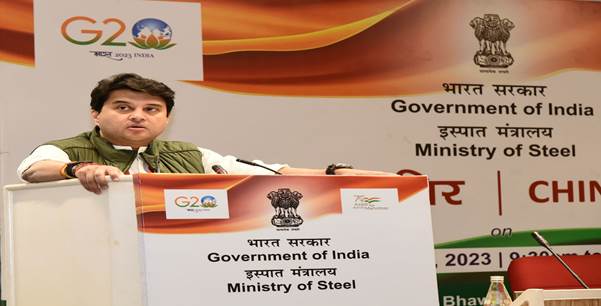 Shri Scindia lauded experts' perspectives on raw material issues of steel industry as well as the Industry's contribution to the circular economy. He stressed the need for Reverse logistics in steel sector. There was a need to identify pathways of generation and recovery of scrap, both in the organised and unorganised sectors and formulate policies and structures to enhance the intensity of circularity in the country, said the Minister.
He stated "We are also ready to meet the challenges of fulfilling the increasing demand for steel products and increasing the production of steel for the development of the nation".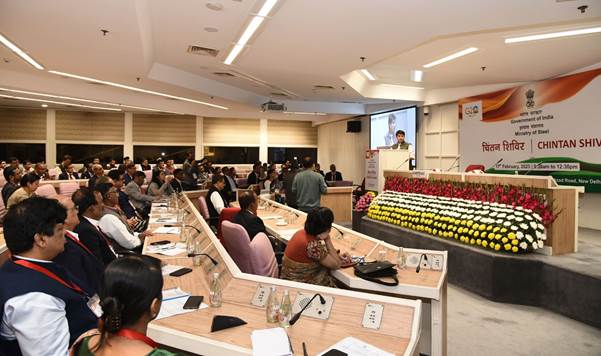 Shri N.N. Sinha, Secretary, Ministry of Steel, senior officers, executives from steel CPSEs and other stakeholders from the steel sector participated in the Chintan Shivir.
*****
AKN