A programme has been initiated for engaging students, teachers, principals and leaderships of schools to develop scientific temper and foster a culture of continuous learning as well as to bring science and technology to the forefront.
"There are few programmes in schools to engage with science, and we aim to engage more and more schools through this. It would require key roles to be played by three components — students, teachers and leaderships of schools and would help catching young minds and nurturing young talents to become assets for the country and society," said Secretary, Department of Science and Technology, (DST) Professor Ashutosh Sharma at the online initiation programme recently. The programme brought together students, teachers, principals from more than 100 schools across 8 states.
He stressed that science should be communicated in a manner that is inspirational, changes the mindset and attracts larger audience and said that leanings can be taken from DST's project MANAK which has so far generated 10 lakh ideas by reaching out to 3 lakh schools. An 'Engage Mentor Dialogue' session discussed how to make STEM aspirational for school students in 2021, at this programme organized by Vigyan Prasar in partnership with IBM.
Dr Biswajit Saha, Director, Skill & Training, CBSE stressed on the need to develop scientific temper from young age among school children. "These kinds of programmes would help in creating a learning environment in school and encourage inquisitiveness," he said.
"Schools are the basic foundation and role of teachers and students are very important in encouraging students think scientifically. These kinds of programmes would immensely help nurturing young minds and developing scientific temper" said Dr Nakul Parashar, Director, Vigyan Prasar.
"Technology and science have truly changed and has unified the world. STEM is not about skills only, but also for the change of mindset to truly become atmanirbhar. This programme will forge strong ties with school principals, teachers and students to help bring about that change," said Sandip Patel, MD, India and South India, IBM,
"Regular interactive sessions would be organised under the programme 'Engage with Science' to discuss ways of finding ways to attract young minds towards science and schools," said Saurav Sen, Consultant, Vigyan Prasar who conducted the session.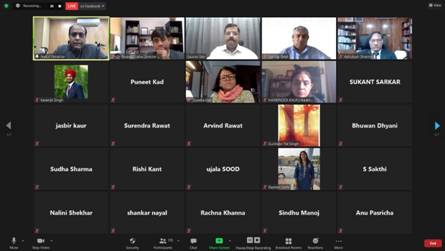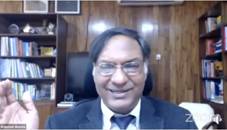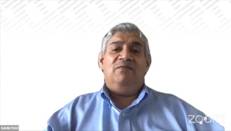 ******
NB/KGS/(DST Media Cell)