The Karnataka government and the Railways Ministry have signed a Memorandum of Understanding for a suburban railway system in Bengaluru to address the city's traffic congestion.
A special company would be set up for the project and it will be financed in an innovative way.
Railways had increased yearly allocation to Karnataka from ₹500 to ₹2,700 crore a year.
Doubling of tracks to the extent of 202 km has been commissioned. It had commissioned 92 km of new lines while Bengaluru-Mysuru track-doubling was nearly complete and will be commissioned before March 31 this year.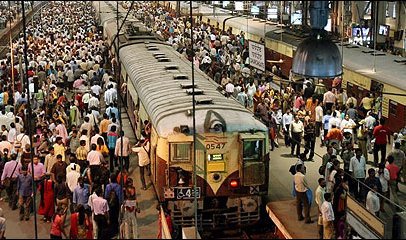 About Suburban Rail System in India:
Suburban rail, urban rail, commuter rail, or regional rail, plays a major role in the public transport system of many of India's major cities.
Suburban rail is defined as a rail service between a central business district and suburbs, a conurbation or other locations that draw large numbers of people on a daily basis.
The trains providing such services may be termed suburban trains. Trains on the Mumbai Suburban Railway, Chennai Suburban Railway, Kolkata Suburban Railway and Hyderabad MMTS are referred to as "local trains" or "locals".
Kolkata Suburban Railway is the second oldest after Mumbai Suburban Railway and has the largest network in the entire country.
Suburban rail in India operates on lines shared with other passenger and freight trains (like the Lucknow-Kanpur Suburban Railway) or a combination of dedicated suburban lines and lines for long distance trains (like the Mumbai Suburban Railway).
The infrastructure in India is owned by Indian Railways and usually operated by one or more of the railway zones of Indian Railways.
In some cities of India, the opening of rapid transit systems have led to a decline in use of the Suburban rail system.