In the Annual Survey of India's City-Systems (ASICS), conducted by Janaagraha Centre for Citizenship and Democracy, Patna, Kanpur, Lucknow and Ranchi are ahead of Bengaluru in a survey, as far as quality of governance is concerned. Bengaluru is ranked a lowly 16th among 21 cities.
This was attributed to improvements in scores of smaller cities, such as Bhubaneswar (which jumped eight ranks to 10th place), Ahmedabad, Raipur and Ranchi.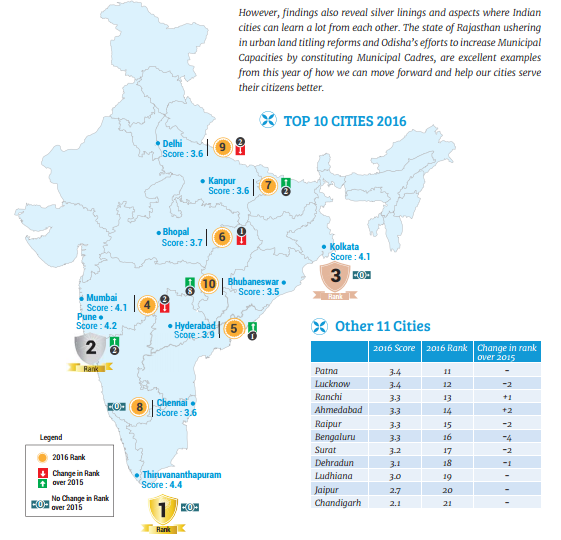 Thiruvananthapuram retained its number one position in 2016.
All the Indian cities surveyed fared poorly on the 82 parameters, scoring between 2.1 and 4.4 on a scale of 10, against the global benchmarks set by London (9.3) and New York 9.8.
Read full report at this link: