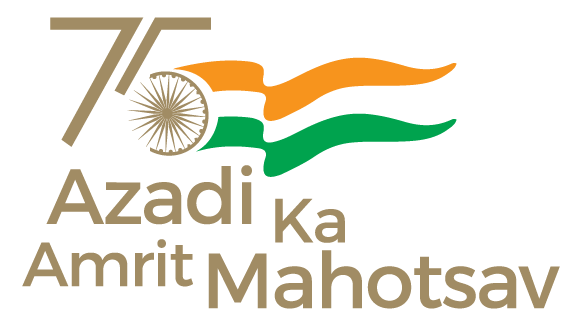 In a momentous event, the Tele-Law 2.0 initiative was launched today marking an important chapter in the evolution of the Tele-Law program of the Department of Justice, Ministry of Law & Justice. This ground-breaking program, operating under the DISHA Scheme, has achieved a significant milestone by delivering 50 lakh legal consultations, reinforcing its unwavering dedication to ensuring justice reaches every corner of the nation. The event was graced by the esteemed presence of Shri Arjun Ram Meghwal, Minister of State (Independent Charge) for Law and Justice as Chief Guest, who made a historic announcement by inaugurating Tele-Law 2.0. This version entails the fusion of Tele-Law Services with Nyaya Bandhu pro bono legal services, a merger to further enhance citizen accessibility to legal aid. He emphasized the pivotal role this achievement plays in democratizing legal services accessibility across India.

In his keynote address, Shri Meghwal expressed his delight in being part of the Tele-Law 2.0 launch, heralding it as the commencement of a new era in digitally dispensed citizen-centric legal services. He recognized the indispensable role technology plays in citizens' lives and stressed the imperative of aligning justice delivery with technological advancements. He also mentioned that under the leadership of Hon'ble Prime Minister Shri Narendra Modi ji the number of beneficiaries of the Tele-Law Scheme have reached 50 Lakhs milestone. The integration of legal guidance, support, and representation through a single registration process stands as a testament to the commitment to nurture a digitally literate and empowered populace. Shri Meghwal called upon legal professionals to contribute pro bono services to ensure that no citizen is deprived of essential legal assistance. During the event the 4th Edition of Voices of Beneficiaries Booklet released by the Minister of State Shri Arjun Ram Meghwal.

The event witnessed the formal unveiling of the integration between Tele-Law and Nyaya Bandhu pro bono legal services by the Minister of State Shri Arjun Ram Meghwal, accompanied by a brief film detailing the journey of Tele-Law thus far and an e-tutorial illustrating the integration process. This seamless amalgamation is set to establish a direct connection between those seeking legal aid and pro bono advocates, fostering a dynamic ecosystem that guarantees accessible justice for all citizens.
During the Event, the Minister of State Shri Arjun Ram Meghwal passionately called upon legal professionals to contribute Pro Bono services, ensuring that no citizen is left without essential legal assistance. He elaborated on the philosophy of pro bono, urging law students and the legal fraternity to delve into India's cultural heritage to comprehend the roots of this concept. He stated, "यह भारतीय ज्ञान परंपरा है कि मुसीबत में कोई आदमी हो तो हम उसकी मदद करते हैं, यही प्रो बोनो है" (It's an Indian tradition that when someone is in trouble, we help them; that's pro bono). He said, "दिये में भीगी बाती है, तेल है;  टेली लॉ के माध्यम से चिंगारी आपको लगानी है,  आंधी आयेगी, बारिश आयेगी,  लेकिन ये बाती आपको जलानी है"  [There is a wick and oil in the lamp, You have to light a spark through Tele-Law, a storm will come, rain will come, but you have to light this wick], highlighting the imperative of relentless efforts of every stakeholder in this ecosystem, urged the Department of Justice to surpass its targets and strive for universal access to justice across India. Law Minister emphasized that compassion and positive intent must be at the core of pro bono, as they are fundamental to the success of the Nyaya Bandhu program in fostering a culture of pro bono in India.

The Minister of State Shri Arjun Ram Meghwal engaged in an interactive session with Village Level Entrepreneurs (VLEs), beneficiaries, and panel lawyers fostering a direct exchange of ideas and insights. Hon'ble MoS also recognized and honoured frontline functionaries with certificates during the event, lauding the pivotal role they play in bridging the gap between technology and citizens within the Tele-Law program. He underscored the importance of early dispute resolution and the role of para legal volunteers and village-level entrepreneurs in averting minor disputes from escalating into full-fledged litigation. The event also saw the release of Voices of Beneficiaries, highlighting real-life stories of individuals whose lives were positively impacted by Tele-Law.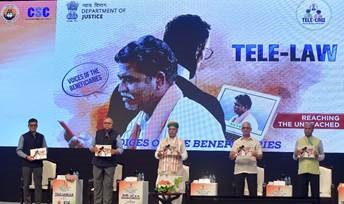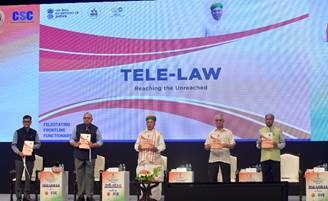 Looking ahead, Shri Meghwal urged the further evolution of Tele-Law into a more robust platform. He announced that Tele-Law services will soon be extended to all 2.65 lakh Gram Panchayats through common service centres, ensuring that even the remotest corners of the nation have access to justice. The overarching goal of the Tele-Law program is to touch the lives of one crore beneficiaries well before 2026. During the event, Special Secretary, Department of Justice, Shri Rajinder Kumar Kashyap in his address emphasized that the right of access to the Judiciary is the cornerstone of society, and to expand its reach Department's Tele-Law plays a pivotal role, bringing the judiciary to the last mile.
In his address, Secretary Justice Shri S.K.G Rahate provided a concise overview of the Tele-Law program's innovative approach to delivering legal advice through communication and information technology. He highlighted the program's achievements over the years, its expansion from 1800 CSC centers to 2.5 Lakh Gram Panchayats, signifying remarkable growth, and that the target is to provide legal aid to 1 crore beneficiaries by 2026.  Secretary Justice commended the integration of Tele-Law and Nyaya Bandhu pro bono legal services as a transformative and strategic step. This unified pathway ensures citizens have access to legal guidance and free representation seamlessly.
At the event , the dias was shared by Secretary Justice, Shri S.K.G Rahate; Special Secretary, DoJ, Shri Rajinder Kumar Kashyap; JS (A2J, DoJ) Shri Niraj Kumar Gayagi; and Shri Akshay Kumar Jha, COO, CSC.
*************
SS/RKM