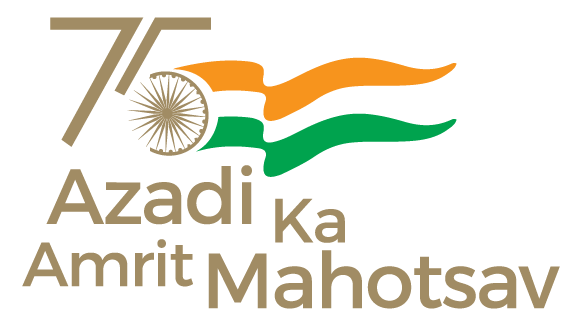 Namaskaram! Subhadhinam! 
It is with the greatest pleasure and satisfaction that I associate with the silver jubilee celebrations of Kerala Legislative Assembly building- Niyamasabha.
 Indeed grateful to the gracious Hon'ble Chief Minister and the energetic Hon'ble Speaker of the Kerala Legislative Assembly for fructifying participation in this heart-warming event. I am greatly touched by the sentiments expressed. Though I do not understand your local language, I am its great admirer.
 Heartiest felicitations to the people of Kerala. The nation is proud of them for their energy, their human resource richness, their commitment, their impactful presence in the state and outside, particularly in the field of education and health. I am a beneficiary of it. After fifty-five years I'll be paying my respects, my Guru Dakshina, to my teacher in Sainik School- Smt. Ratna Nair. I'll be visiting her. 
Congratulations to the people of Kerala, their elected representatives, who have worked tirelessly to give this institution a new dimension. An institution that has flourished by emanating for common cause the social reforms, path-breaking land reforms, innovative ideas in the field of education and health.
 To be in 'God's Own Country'- land of pristine natural beauty with well known soothing beaches, lush green tea plantations, unique art forms, varied spices, tranquil backwaters in Alappuzha and Kollam, mountain ranges, and wildlife sanctuaries-Thekkady is the home to the country's largest Tiger Reserve, so declared in 1978.You all are aware that a great effort is being made in the nation by getting our Tiger friends from Africa and I can tell you that they are doing well.
 When I make a reference to Kerala being a land of God's own country, I must pay my salutations to Chattampi Swamikal, he worked for the emancipation of women, a great Hindu sage and social reformer. Shri Narayan Guru, another reformer and strong believer in social equality, which has found place in the Preamble of our Constitution. Kuriakose Elias Chavara, a great man, a social reformer. Vakkom Abdul Khader, a prolific teacher, writer, scholar, freedom fighter. Chithira Thirunal Balarama Varma- a king at a time could contribute so magnificently with sublimity, emanating best of traditions in democracy, which the world is professing at the moment. 
Particular reference to two former Presidents of this country, First, son of the soil Shri K. R Narayanan Ji, I had the good fortune to share an occasion with him when he was the member, Lok Sabha and I was the Union Minister. It was he who inaugurated this building. What a proud moment for me that for one whom I had an enormous respect for, I am associated in some measure on the silver jubilee occasion. Second, Shri APJ Abdul Kalam Ji, the missile man, started the journey and shaped India's space research in a small room in this building. 
I would be failing in my duty if I do not make reference to some of the other illustrious sons of the soil that make our Bharat proud and  whose contributions are impactfully changing our lives for the better. Sree Padmanabhaswamy Temple was built by Maharaja Marthanda Varma, his name goes down in history for giving us such a temple. E M S Namboodiripad, he created Global history by becoming the first elected Chief Minister of a Communist Party. EMS also faced the constitutional brunt for the first time under Article 356. That was done at a time when a Prime Minister was in the seat and a future Prime Minister was heading the organization. I learned how people are pleased by Mammootty, with Mohanlal- they are impressed greatly by their work.  I have seen myself in my visits to the Middle East and elsewhere that Padma Shri M.A. Yusuff Ali is generating positive vibes. Padma Bhushan Yesudas, the musician- who does not know him?
 Ladies and gentlemen, we have a nominated member from your state in Rajya Sabha, PT Usha and she is on the panel of Vice Chairman. Queen of Indian track and field, I would make it a point next time to visit her village so that I know what is there in her so special that she has made the entire nation proud. Let me go a little further. When I became the Minister, Chaudhary Devilal Ji was Deputy Prime Minister, a man who believed in farm development and I was parliamentary affairs minister at the junior level of governance comprising more than a dozen parties. I had the good fortune to be associated with all present on the dais. Then there was a meeting with the great man, Dr. Verghese Kurien, the Milkman of India who makes all of us proud. We also have Mr. E Sreedharan, the metro man and who can forget the great contribution of scientist, G. Madhavan Nair who gave us a great mileage in India's space research. Only a few months back, the Indian Space Research Organization had the good fortune of putting into the orbit satellites of leading countries.
 It took the United States a long time- more than one hundred fifty years- to have a lady judge in the Supreme Court of the United States, but we had one, in a much shorter period. Ms. M. Fathima Beevi, she was from this state. First woman to be the judge of a Supreme Court and thereafter the situation has been positively on the rise. Who can forget the only Olympian from the state Manuel Frederick, Arjuna Awardee Anju Bobby George, Nightingale of South India, Padma Bhushan, K. S Chithra? All these people have contributed and are representatives of your state, the list is long. I will not be making reference to politicians because their list is all the more longer and any omission by me, I may suffer. In Rajya Sabha, we have Elamaram Kareem, who is always alert like a tiger, mild mannered Muraleedharan.
 On landing yesterday, on my maiden visit to the state, I made my way to the Padmanabhaswamy temple and spent an hour there praying for the welfare of the state and the nation. Every second that I spent there is indelibly imprinted on my mind and heart. The tranquil ambience and captivating architecture of the majestic temple reflects Kerala's rich heritage. May the Lord's blessings continue to touch the countless souls seeking guidance and solace.
 Niyamasabha -assembly building foundation was laid in 1979 and was inaugurated after nearly two decades, on 22 May 1998, by the then President of India K R Narayanan. Inaugurating the building the then President of India K. R. Narayanan reflected "In the great tree of Indian democracy Kerala has been a flowering branch bearing some of the rarest fruits". I pause here for a moment; I made reference to those fruits, innovative legislation, serving larger public causes. He goes on to say,"I say this not out of bias for my own home State – a bias that I readily acknowledge. I say so because democracy was inherent in the thought and culture of Kerala despite many anti-democratic features that had crept into and deformed its society. The idea of freedom and unity, which is the soul of democracy, was instinct in the philosophy of Sankara as it was in the Upanishads."
 On this occasion, I urge you all to go through every word spoken by K.R Narayanan ji. He was born in the state, he considered his bias but what he reflected was full of objectivity and far-sightedness. Democracy cannot blossom and prosper unless there is inclusive growth. Over the 25 years, this hallowed building has witnessed the evolution of Keralite society, serving as a crucible where numerous debates generated executive accountability. A nerve centre of many path-breaking legislation.
 Buildings such as this are much beyond a work of brick and mortar; it is a symbol of hope, reflecting people's aspirations and imparting reassurance to the public at large. It is a crucible of blossoming of democratic values.
 Kerala is known for its forward-thinking perspective and unwavering commitment to social justice. This reputation is manifested through a series of enactment of progressive legislations. The Legislative Assembly of Kerala has to its credit many progressive legislations worth noticing by other legislatures.
 The Kerala Legislative Assembly building represents the will of the people, spirit of democracy and essence of constitution and is working to realise the ideals of the Preamble for the people at large. I firmly believe that in the years to come, this building will continue to be a happening theatre representing and fructifying the aspirations of people of Kerala while further fortifying the democratic ideals enshrined in the Constitution of India.
 We are living in changing times and every moment is a challenge, so legislatures have to enhance their level. Regulations have to emanate from such theaters where I am at the moment. It is gratifying to learn that in each tenure of the Assembly more than 100 legislations have been passed. Friends, passing legislation is not a mechanical job, it involves thoughtful involvement. What you give to the people at large, there needs to be convergence of various ideas. In that context, the committee system of this legislature is appreciated extensively.
 As current legislators, you also inherit a shining legacy. It is your duty to sustain it by working and being in overdrive. If you stand in a flowing river, even to be at the same place you have to keep moving your feet. Being in a river at the same place without moving, you will be swept. You share with your predecessors a fundamental role in making laws for the onward progress of your state for changing societal platforms by giving it contemporaneous needs of the time.
 This occasion provides us a valuable opportunity to reflect on the achievements, challenges and the democratic spirit that have characterized this iconic institution housed in this grand building over the past quarter-century.
 Aptly called as 'Niyamasabha', the Legislative Assembly of Kerala has had a glorious record in progressive law making. Niyamasabha is a splendid fine complex, with its gracious and spacious Assembly Hall and its ample auxiliary facilities. It is a unique architectural creation. Essence of democracy lies in the prevalence of the ordainment of the people reflected through legitimized platforms- Parliament and the Legislatures.
 In any democracy, Parliamentary sovereignty is inviolable; it is not optional, it is an inalienable facet of any democratic governance. Without Parliamentary sovereignty, democracy has no meaning. Everyone in parliament and legislature is under oath to abide by it. Nation justifiably expects from Parliament and Legislatures to take decisive directional lead in reaffirming and enhancing the core values of the Republic and to set up the traditions of parliamentary democracy exemplifying the highest deliberative emulative standards. I mean it categorically, if the conduct displayed in Parliament is not worth emulation, there is something lacking that involves catalyzing and thinking by our minds.
 Today, we are in Amrit Kaal and the greatest opportunity and challenge of Amrit Kaal is that we are laying foundations today, of what Bharat will be in 2047 when it celebrates the Centenary of its independence. Effective and protective legislature functioning is the safest guarantee to blossoming and preserving democratic values and holding executive accountable. No one disagrees. Those who administer us are accountable to the vibrantly functioning legislatures and Parliament.
 Ladies and gentlemen, we are a country with a great civilization ethos. On this momentous issue, we can draw motivation and guidance from our Constituent Assembly, the Constituent Assembly deliberated the making of the Constitution for three years. They faced very divisive issues, contentious issues. People have different opinions. Opinions could not be easily reconciled. They engaged in dialogue, discussion, deliberation and found a solution. They never believed in confrontation, they believed in collaborative instances. On a point of record, I can tell you over three years, there was not a single disruption or a disturbance in the Constituent Assembly.
 Let us think within and try to find a way out. There is a worrisome trend which we need to stamp out. I have a point of view. Someone else will have another point of view; I'm not prepared to listen to the other point of view! In any civilized society, in any democratic form of governance, the minimum you ought to do for the system is to please consider the opposite point of view.  More often than not, the other point of view may be the correct point of view.
I want to suggest to you and plead with you, develop a culture- a point of view will not be rejected at the drop of a hat. It is your option to agree or not to agree, but if we take a rigid stand, that we will not consider the other point of view, then that will not be the true democratic spirit.
 The world evaluated and recognized digital development by the International Monetary Fund, where a person of this state, is holding a very critically important position- Gita Gopinath, the world is proud of her contribution. IMF reported, "India is possessed of world-class public infrastructure" serving as a model for other nations undergoing digital transformation
 Another figure which I shared with the people in the world and they said, "is this happening?" I said, it's a ground reality. India has over 700 million internet users. Per Capita Mobile Data consumption, last year, exceeded consumption in the US and China and taken together.
 There is no pilferage these days when money has to go from the state government, or central government to the beneficiary. Jan Dhan accounts, Aadhaar number, Mobile telephony made this possible. We did not think that Rs. 2.25 lakh crores could go to 11 crore farmers. I'm not
talking about only money, I am talking about the mechanism that all those 11 crores farmers had bank accounts. They could get the money directly.  We are proud of it.
 Gratifying to note that with one of the highest internet penetrations among the states is Kerala. The penetration in this area is one of the highest in the country. You therefore know the impact of it. Creation of Technology Parks, Electronic cities, Kerala is on the forefront to harness the potential of the people at large and I'm sure it will continue to do so. The state's quality human resource combined with this Progressive culture, will be scripting a new history of inclusive growth.
 The government of India has launched the Digital India program in the year 2015, for digital infrastructure empowerment. I pause here for a moment. Just imagine for a moment, if India did not launch this program, things would have gone the wrong way, There would have been no occasion to send money directly. Middlemen would have been there, human interfacing would have been there and we would not have been able to face COVID the way we did.
 Ladies and gentlemen, I take great pride in sharing with you that the Kerala diaspora in the Middle East and North America has contributed immensely to the state's gross domestic product through their remittances, which is one of the highest in the country.
 Our Constitution provides freedom of speech to everyone, but there is greater freedom of speech, given to the Legislatures and parliamentarians. If they say something in the parliament or legislature, ordinary citizens cannot take them to court. There can be no defamation, no civil case, no criminal case, great opportunity, a great privilege. I firmly believe this is a heavy responsibility. There cannot be trading of false information. There cannot be a free fall of information, there has to be a deep sense of accountability. I am working on it, so I prayed to the speakers to think about it. If you have a point, you can back it with facts and say on the floor. You just can't make a loose remark and ruin the reputation of the people or run down the country. I'm sure this is an issue, where there will be a healthy debate so that we move forward.
 Friends, we are at a critical juncture of the stream and I say, so because it is for the first time the world is looking at India. The world awaits our voice. Ukraine is one war where everyone has looked at us. India's policies are dictated now by national interest and the world waits to see what will be India's response. I'm extremely pleased to share with you that the central government and state governments are marching ahead in tandem and togetherness on most issues, generating a wholesome ecosystem.
 To ensure enduring welfare and empowerment of the people, this is my prayer to all that we must coalesce. We must come together. We must work in tandem.  We must not be in confrontational mode. He must work towards realization of the Preamble of the Indian Constitution, inclusive growth, and then I can tell you there will be absolute geometric growth of the nation, which already is taking place.
 I conclude by expressing a deep sense of gratitude to the honourable Chief Minister and the honorable Speaker for affording me this great opportunity to share some of my ideas with the enlightened people of the state of Kerala. I know everyone present here is a nerve center and epicenter and the ideas will have far-reaching consequences for the better and betterment of humanity. That is why, on this occasion when India is heading G20, the Motto is One Earth, One Family, One Future- that is a sense of our age-old civilization ethos.
 Once again, thank you for your patience.
***
 
MS/RK/RC