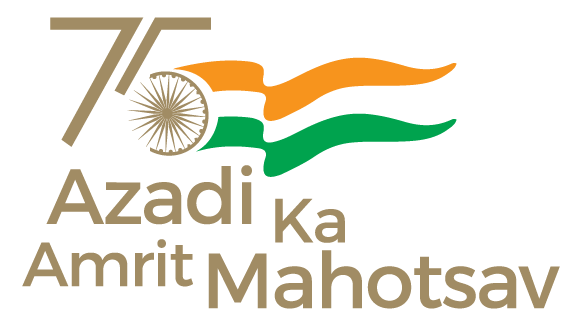 The High Commission of India, Abuja in Nigeria celebrated Millets Food Festival & Cooking Competition today at the Chancery premises in presence of the members of Indian community, Nigerian dignitaries, and friends from Media.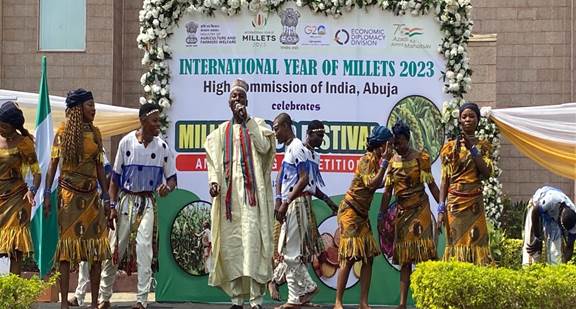 The event was organized in partnership with the high-Level Indian Delegation led by Additional Secretary, Ministry of Agriculture and Farmers Welfare Mr. Abhilaksh Likhi, who is in Abuja to participate in the event.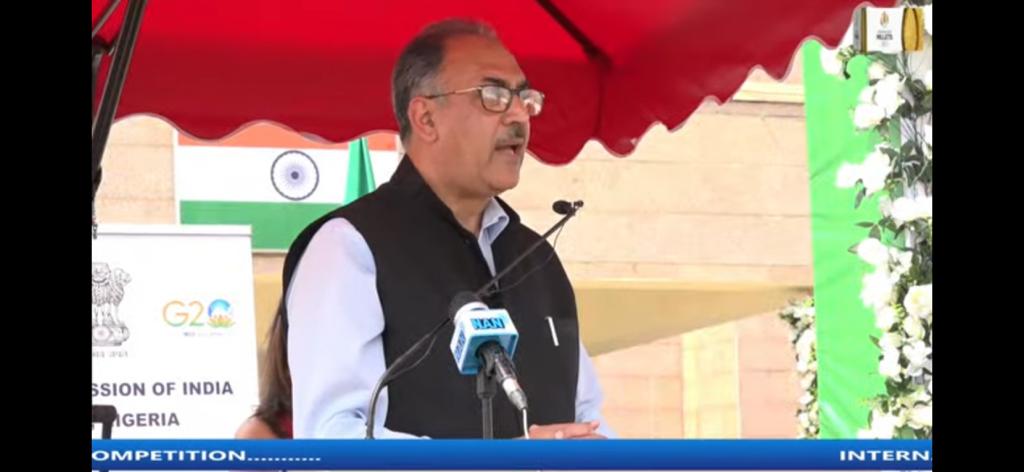 On this occasion, several restaurants put up their stalls and served food (prepared with millets) to the participants to promote the millets. Several exhibitions from IITA, ICRISAT, Niger State, Farmers Association of Nigeria and Nigerian Export Promotion Council also participated in the event. Apart from this showcasing many partner organizations put up their food stalls including stall of Niger State Showcasing Niger State Cuisine. A cooking competition was also organized by the High Commission of India in which 16 participants took part.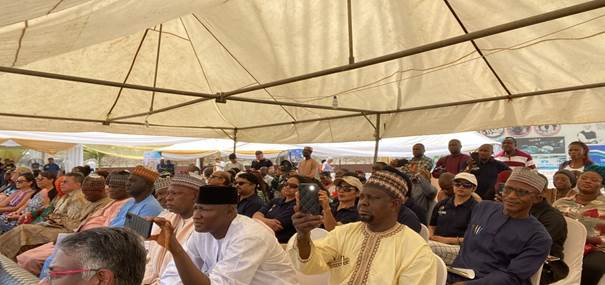 Spouses of the Ambassadors of South Korea, Indonesia, Czech Republic, IITA Nutrition Expert and Chef of Johnwood Hotel were the jury of the competition. Several cultural performances from Niger State artists and from Federal Ministry of Information and Culture were also the part of the event today.

The High Commission of India in Abuja organized this event in collaboration with the Niger State as a part of Nigeria Millet Initiative. H.E HRH Alh. Dr Yahaya Abubaker, Etsu Nupe & Chairman, Nigeria Millet Initiatives, H.E. Alhaji Ahmed Ibrahim Matane, Secretary to the Government of Niger State, H.E Abubakar G. Abdullahi, Director Federal Department of Agriculture, Nigeria, Several Ambassadors, Traditional Rulers participated in the event. H.E HRH Alh. Dr Yahaya Abubaker, Mr. Abhilaksh Likhi, Additional Secretary, Director Federal Department of Agriculture and High Commissioner gave their remarks on the occasion.
Speaking on the occasion, Shri Likhi said, the "Millet Event" in Nigeria, which is the 2nd Richest and most Populous country of the African Continent could become a launching pad for promotion and production of environment friendly, healthy "nutri-cereals" in the true spirit of South-South Collaboration and Cooperation on Millets. He said, Millets have served as a traditional staple for hundreds of millions of people in Sub-Saharan Africa and Asia for 7000 years, and are now being revived as alternate to staple food of Rice and Wheat cultivated across the world.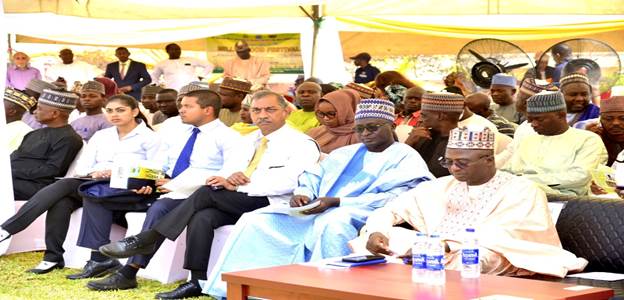 Shri Likhi emphasized that Millets are among the first plants to be domesticated and are considered "nutri-cereals" due to their high nutritional content.
Shri Likhi informed the delegates that after the Nigerian Success Story, India's Ministry of Agriculture will undertake such promotional events in coordination with Indian Embassies/ High Commissions/Consulates in other African countries like Egypt, South Africa, Algeria, Morocco, Ethiopia, Kenya, Angola, Ghana and Sudan to address the challenge of Food Security facing 54-Member Strong African Continent.
In his brief remarks High Commissioner mentioned that, the United Nations General Assembly has declared 2023 as the International Year of Millets and this was proposed by India and supported by over 70 nations. The International Year of Millets stands to provide a unique opportunity to increase global production, ensure efficient processing and consumption, promote a better utilization of crop rotations, and encourage better connectivity throughout food systems to promote millets as a key component of the food basket.
Spearheaded by the Prime Minister of India Shri Narendra Modi, the proposal for International Year of Millets (IYM) 2023 was accepted by the United Nations General Assembly (UNGA). It may also be recalled that The Food and Agriculture Organization (FAO) of the United Nations, organized an opening ceremony for the International Year of Millets – 2023 (IYM2023) in Rome, Italy.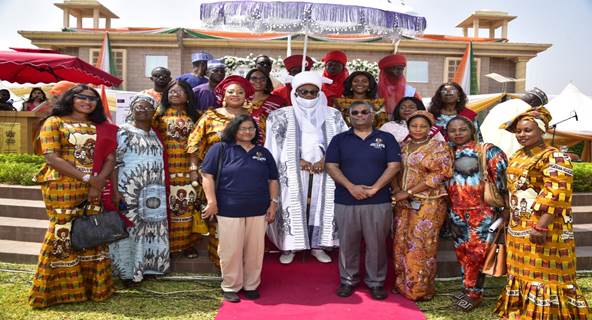 It may be underlined that Embassies of India across more than 140 countries will be participating in celebration of IYM during 2023 by conducting side events on IYM involving the Indian Diaspora through exhibition, seminars, talks, panel discussions along with the participation of local chambers, food bloggers, importers of food items and local restaurants etc.
<><><><><>
SNC/PK/MS