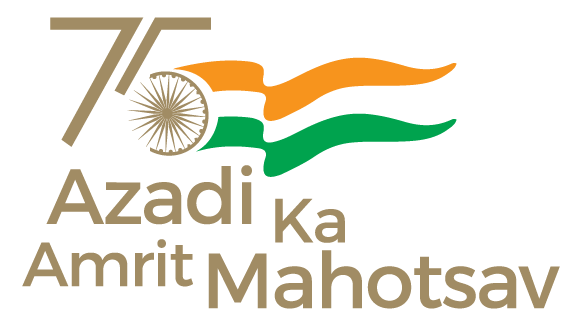 Speaking during the inaugural session of the 3rd Tourism Working Group Meeting in Srinagar, Jammu and Kashmir, the Union Minister of State (Independent Charge) Ministry of Science and Technology, MoS PMO and Minister of State, Ministry of Personnel and Public Grievances, Dr Jitendra Singh said the logo and the theme of India's G20 Presidency together convey a powerful message, which is of striving for just and equitable growth for all in the world.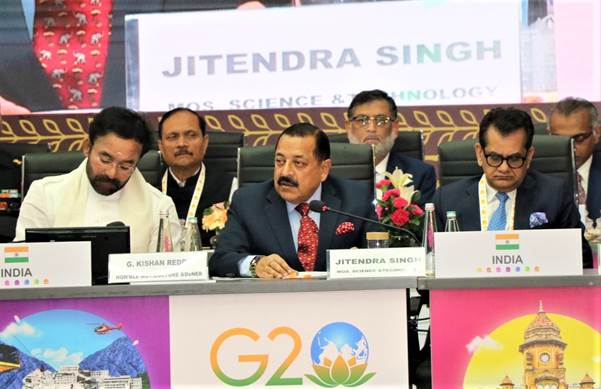 While welcoming the delegates, Dr. Jitendra Singh said, the theme of India's G20 Presidency- "Vasudhaiva Kutumbakam" or "One Earth, One Family, One Future" – is drawn from the ancient Sanskrit text of the Maha Upanishad. The theme affirms the value of all life– human, animal, plant, and microorganisms & their interconnectedness on the Planet Earth and in the wider universe, Dr. Singh emphasized.
Dr. Jitendra Singh said, the G20 Logo draws inspiration from the vibrant colours of India's national flag, the Earth in the logo reflects India's pro-planet approach to life, one in perfect harmony with nature.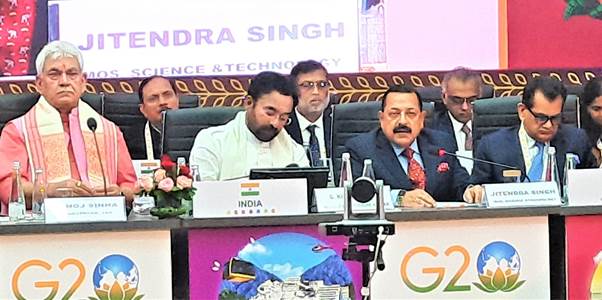 Dr. Singh said J&K has advanced with unique infrastructure like the world's highest rail bridge 'Chenab Bridge', – higher than the Eiffel tower and India's longest highway tunnel, Chenani-Nashri Tunnel, is also Asia's longest bi-directional highway tunnel which are the magnets of attraction for tourism sector in J&K.
Dr. Singh said he is delighted to share that the Basohli art form has obtained the Geographical Indication (GI) tag bringing international recognition to the Union Territory of Jammu and Kashmir.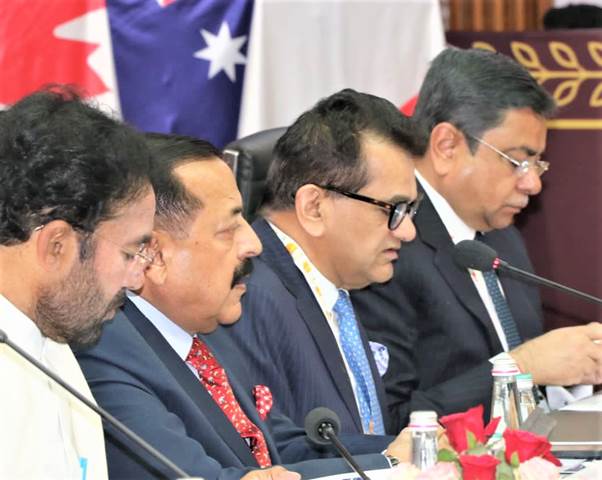 Dr. Singh maintained that the five priorities in the 3rd Tourism Working Group constitute the key building blocks for accelerating the transition of the Tourism sector and in achieving the United Nations Sustainable Development Goals 2030.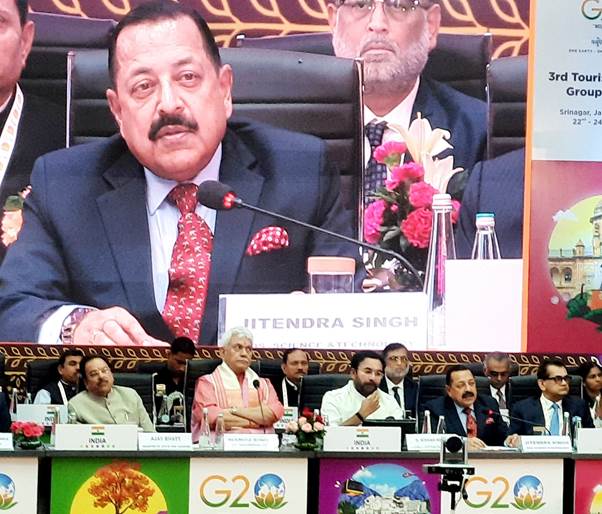 *******
SNC/PK