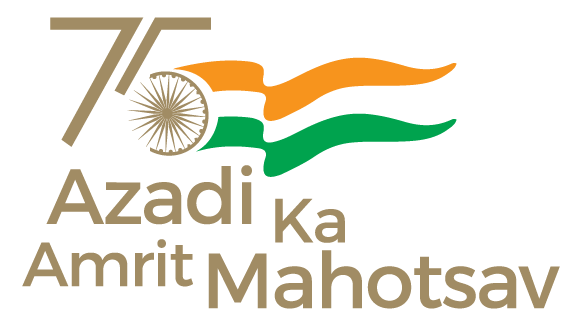 The meeting of 2nd  Tourism Working Group under India's G20 presidency which was held at Siliguri, West Bengal from 1st to 3rd April concluded today. The meeting included two side events, an inaugural session, working group meetings ,a series of bilateral meetings, visit to Batasia loop, Governor's house Darjeeling and a joyous ride on DHR.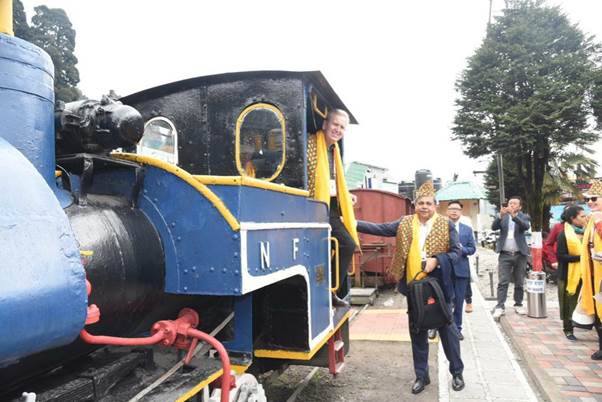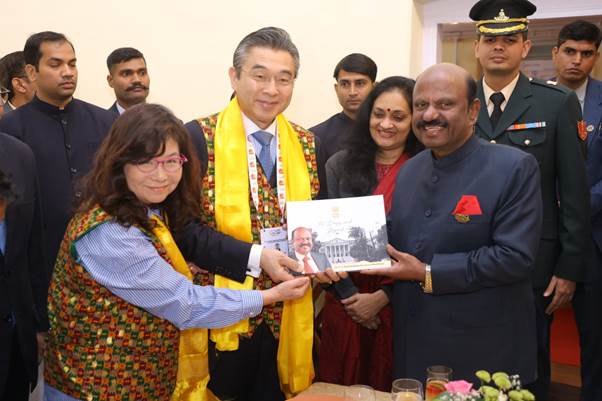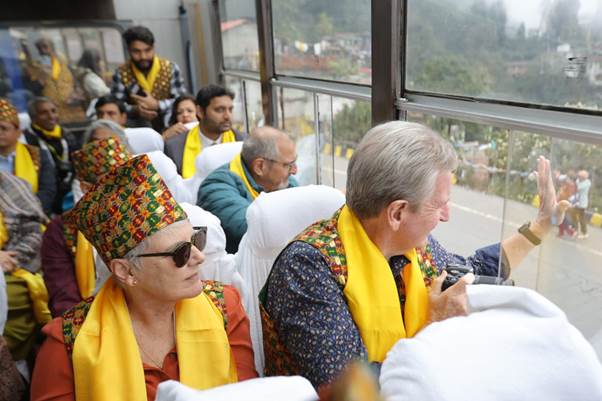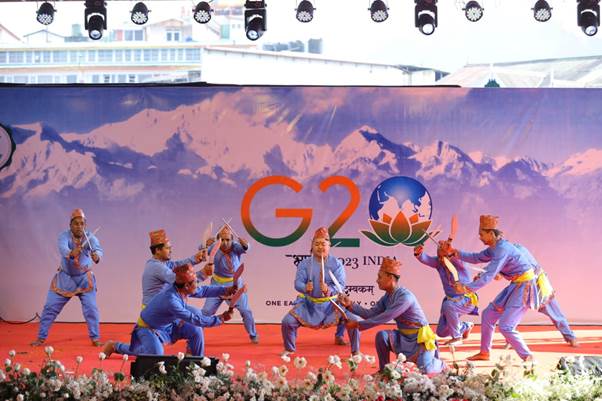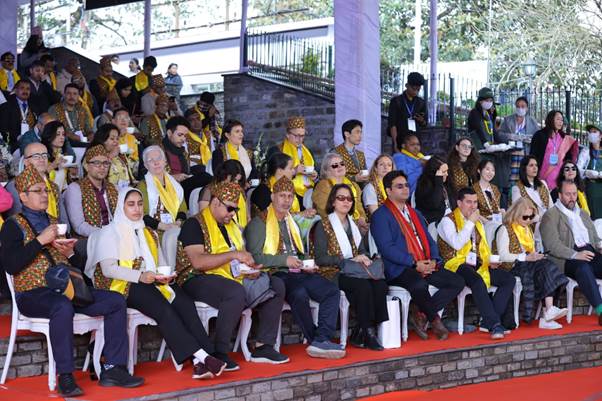 The working group meeting was preceded by a Side Event on the 1st April  on the theme, 'Adventure Tourism as a vehicle for achieving Sustainable Development Goals'. At the panel discussion panelists held discussions highlighting the best practices, success stories, prospects, and issues in the field of Adventure tourism. The panel discussion was attended by representatives from United Kingdom, Mexico, Canada, Germany,  Japan, Brazil.Among other topics discussions were held on promoting Adventure tourism and presentations on Global and Indian scenario of Adventure tourism were given. The delegates and participants also visited  Tea Estate & enthusiastically  participated in the moonlight tea leaf plucking and tea tasting.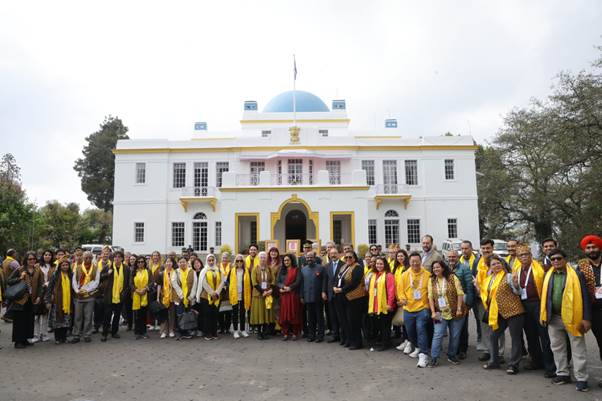 The inaugural session was graced by Minister of Tourism, Culture and DONER Sh. G. Kishan Reddy; and Minister of State for Minority Affairs Shri John Barla.
In the session,Union Minister Shri G.K Reddy  announced that the vision is to make India a one trillion dollar tourism economy by 2047 – our 100th year of Independence.He also informed that the Ministry of Tourism has also formulated a Draft National Tourism Policy. The new Policy is a holistic framework for sustainable and responsible growth of the tourism sector in the country and aims at improving framework conditions for tourism development in the country, supporting tourism industries, and strengthening tourism to highlight India's commitment to achieving Sustainable Development Goals 2030.
All the G20 member States (including Troika – Indonesia & Brazil) shared their comments and suggestions on the 1st Draft Outcome and the five priorities introduced by India.
The second session of the tourism working group meeting was planned in Presentation & Open Discussion format. The session discussed all five priorities one by one. A presentation on each priority was made by Turkiye, Saudi Arabia, Australia, Indonesia and Italy on Green Tourism, Digitalization, Skills, Tourism MSMEs, and Destination Management respectively. Each presentation was followed by detailed discussion among member countries, invitee countries and international organizations.
Concluding the meeting, Chair (India) expressed gratitude towards all the G20 Members, Invitee countries, International Organizations for endorsing the five priorities and successfully conducting the meeting
In another  side event , on "Tourism in Mission Mode: Advantage of  Adventure Tourism" presentations by the participants highlighted the benefits, issues and challenges in the promotion of adventure tourism. Ideas were discussed with respect to making India a globally competitive Adventure Tourism hub.  The model law on Adventure safety and way of developing vibrant villages as adventure destinations were discussed.
Today,  delegates enjoyed a joyous ride on the DHR from Ghum station to Darjeeling station. The delegates also visited Batasia loop and War memorial. Ghum station is highest railway station in the country.
The delegates also  met governor of West Bengal Dr. C.V. Ananda Bose at Governor's house. In the evening the participants enjoyed a cultural performance at Chaurasta, Darjeeling.
During their stay at Mayfair Tea Resort , the delegates had an opportunity to attend a Yoga session.
The Ministry of Tourism  introduced all the Delegates to local art & craft at Siliguri and Darjeeling. MSME & tourism Department of West Bengal  organized art and craft stalls of local arts for Delegates.
Himalayan Mountaineering Institute, Darjeeling  also exhibited their equipment at the Mall Road during the meeting. The Ministry of Tourism  also promoted local products of West Bengal by handing souvenirs to Delegates from ODOP list of items like Wooden Owl set from Burdwan District, Dokra GI Hook fish from Bankura District, Banglshree Silk Pocket Square from Malda District and Chitpore Attar from Kalimpong District.
Going forward, the Tourism Working Group will reconvene for two  more meetings including a Ministerial meeting which will take place in Goa. A Ministerial Level Communique and the Goa Roadmap for Tourism as vehicle for achieving Sustainable Development Goals are the planned deliverables.
*****
NB/SK