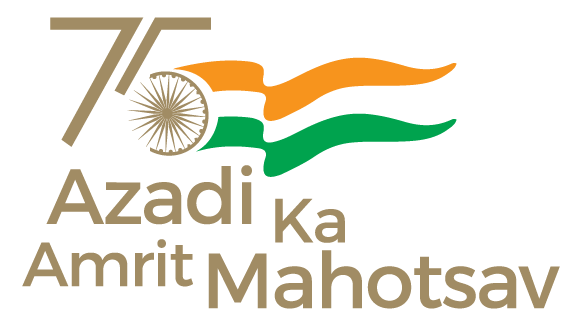 During the two-day visit of an Indian delegation led by the Director General of National Centre for Good Governance (NCGG), Shri Bharat Lal on the invitation of the Sri Lankan Government, called on the President of Sri Lanka Mr. Ranil Wickremesinghe on 1st April 2023. He was accompanied by High Commissioner of India to Sri Lanka Shri Gopal Bagley, Dr. A P Singh, Associate Professor of NCGG and other senior diplomats of the Mission. During the meeting, President Mr. Ranil Wickremesinghe shared his vision for Sri Lanka, a strategy to address the recent economic challenges and put the country on the path of high economic growth.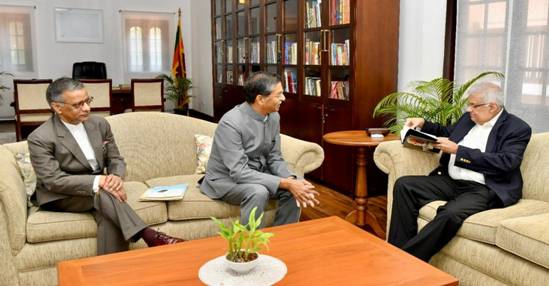 The discussion centered around policy reforms, good governance, digitalization, capacity building and training, institution building, and assured public service delivery. He admired the way India has managed socio-economic development and has ensured high economic growth.  During the discussion, the President Mr. Ranil Wickremesinghe urged NCGG to help in establishing a University of Governance and Public Policy in Sri Lanka.
During the meeting, the Director General, NCGG underscored how Shri Narendra Modi, upon assuming the role of Chief Minister of Gujarat in 2001 amid a slew of crises and negative economic growth, was able to put the state on the path of high economic growth and sustained prosperity through his vision, strategy, and progressive policies. Consequently, Gujarat has experienced double-digit economic growth over the past two decades. Thereafter, since 2014, as Prime Minister, he has introduced a new culture of citizen-centric policies and good governance, and as a result, India is witnessing high economic growth, assured public service delivery and fast improving quality of life of its citizens. To reinforce Prime Minister's vision for good governance, which focuses on transparency, accountability, and inclusiveness, India is massively using digital technology and planning, execution and monitoring mechanism for time-bound implementation. In line with the Prime Minister's philosophy of 'Vasudhaiva Kutumbakam' NCGG in partnership with the Ministry of External Affairs, is dedicated to promoting collaboration and learning among civil servants of India and neighbouring countries.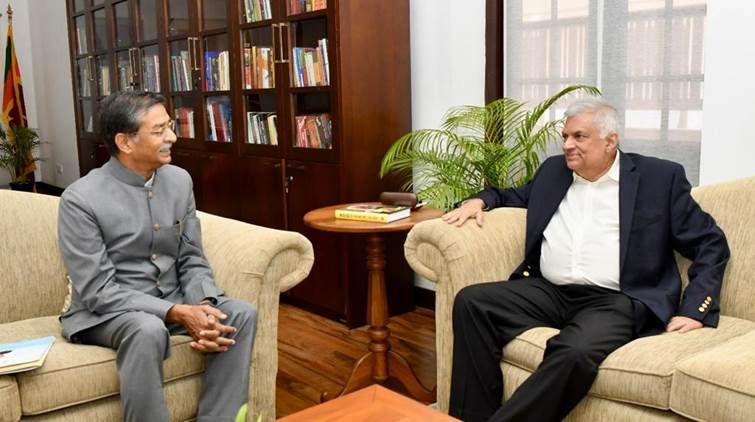 During the discussion, Sri Lankan President requested that the NCGG extend the necessary help to Sri Lanka based on India's experience of digital governance and participatory policymaking to ensure faster socio-economic development and high economic growth. The Indian delegation met several senior civil servants of Sri Lanka, and everyone is keen to know how Prime Minister Narendra Modi has given a new governance model to eradicate poverty, ensure high-quality services, assured public service delivery, environmental protection, inclusion & equity, transparency and accountability, and high economic growth. Sri Lanka is keen to learn policy–driven governance model of India and the massive use of digital technology in the planning, execution, and monitoring of various programmes and projects.
During a series of meeting set up by the President's office, top civil servants expressed their appreciation for the sustained assistance that India has provided to Sri Lanka during its recent unprecedented economic crisis. DG spoke about Prime Minister's mantra of 'neighbourhood first' and highlighted special relationship India – Sri Lanka have. The DG also stressed the critical role of Prime Minister Narendra Modi's leadership and vision, as well as his emphasis on good governance, in ensuring efficient, effective, and technology-driven public service delivery. The discussions centred on the NCGG's support for Sri Lanka in policy reforms, utilization of digital technology, capacity building, good governance, and institution building. They believed that this would aid Sri Lanka in strengthening its institutions and that the country is eager to learn and utilize India's successful governance model to achieve high economic growth.
The Indian delegation emphasized the positive impact of digital technology in promoting transparency, equity, inclusion, and accountability. The automation of processes has eliminated the need for physical interactions between individuals and officers, effectively reducing opportunities for corrupt practices. The Direct Benefit Transfer (DBT) is a prime example of how process automation can bring speed and scale to development schemes. By directly transferring cash benefits to beneficiaries' Jan Dhan Yojana bank accounts, the program eliminated the role of middlemen and, consequently, opportunities for corrupt practices. The DBT was powered by the 'JAM Trinity' of Jan Dhan-Aadhaar-Mobile. The unique digital ID, Aadhaar, provided to each citizen streamlined the identification of genuine beneficiaries and eliminated ghost beneficiaries.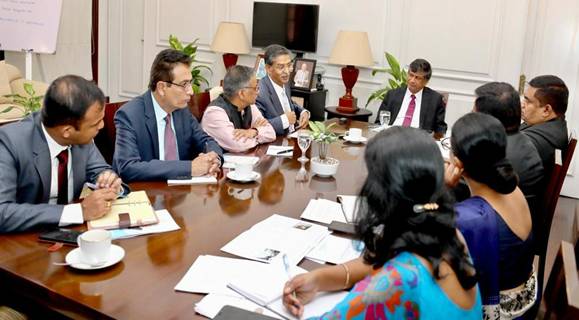 Digitalization has made a significant difference in the implementation of various developmental programs and the provision of public services, as evidenced by the recent growth in both direct and indirect taxes. The DG also provided an example of the robust e-monitoring system of the Jal Jeevan Mission on the dashboard, which uses sensor-based IoT devices.The National Centre for Good Governance was set up in 2014 by the Government of India as an apex–level autonomous institution to focus on good governance, policy reforms, training, and capacity building of civil servants of the country as well as of other developing countries. NCGG also works as a think tank. It has taken up capacity building of civil servants of several developing countries in partnership with the Ministry of External Affairs, Government of India.
Press Release from the Office of the President of Sri Lanka: https://pmd.gov.lk/dg-of-the-indian-institute-of-good-governance-met-with-president/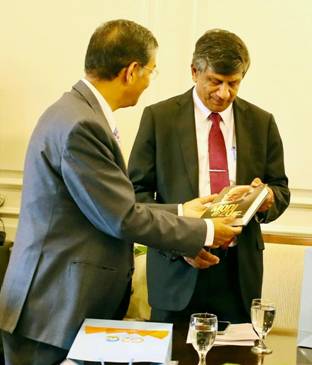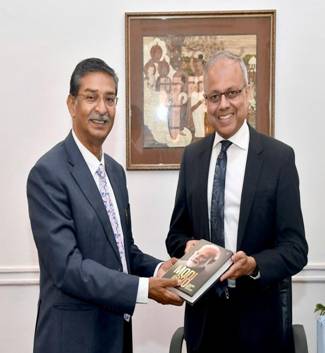 <><><><><>
SNC/SM