Time magazine named German Chancellor Angela Merkel as its "Person of the Year 2015," hailing her leadership for navigating debt and refugee crises that threatened to tear the European Union apart.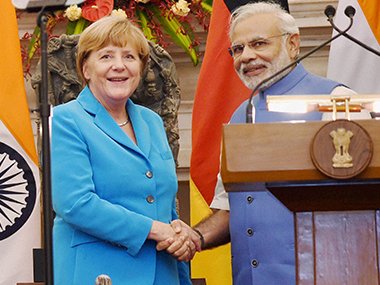 'TIME' described her as de facto leader of the European Union who this year steered the union through two existential crises — Greek bankruptcy and the migrant crisis.
Abu Bakr al-Baghdadi, leader of the ISIS extremist group, Republican presidential candidate Donald Trump, America's Black Lives Matter activists campaigning against inequality and Iranian President Hassan Rouhani were named by Time as runners up.