Mumbai successfully tested its first Tsunami early warning system siren during which a 10-minute alert was sounded in South Mumbai.
The newly installed Tsunami Early Warning System Siren was tested this afternoon between 12:00-12:10 pm near INS Angre, off Reserve Bank of India head office in south Mumbai.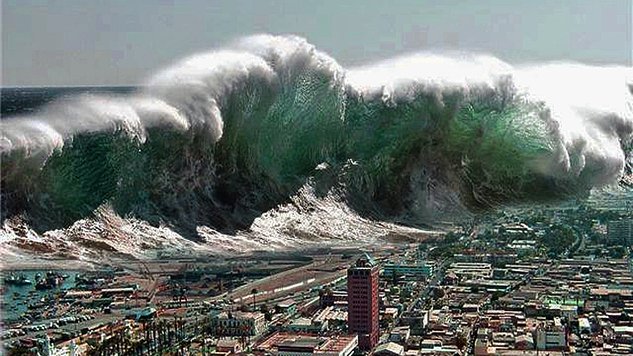 This test will now be carried out on regular basis between 12:00-12:10 pm on second and fourth Saturday of every month commencing November 1. The siren system has a digital electronic board that gives out data about the approaching tsunami. The siren has a radical range of three kms in all directions and it gives continuous hoot for one minute.
The system is installed at the Meteorology Office of Western Naval Command by Indian National Centre for Ocean Information Services (INCOIS), an autonomous organisation under Ministry of Earth & Sciences (MoES), Government of India.
The siren will be connected to and remotely controlled by INCOIS, Hyderabad and will operate in case of a possible Tsunami threat in the local region.
India started its own interim tsunami warning centre in the first quarter of 2005 after the devastating tsunami of December 26, 2004.
The 2004 Indian Ocean earthquake occurred on 26 December with an epicentre off the west coast of Sumatra, Indonesia. The event is known by the scientific community as the Sumatra–Andaman earthquake. The resulting tsunami was given various names, including the 2004 Indian Ocean tsunami, South Asian tsunami, Indonesian tsunami, the Christmas tsunami and the Boxing Day tsunami.
The undersea megathrust earthquake was caused when the Indian Plate was subducted by the Burma Plate and triggered a series of devastating tsunamis along the coasts of most landmasses bordering the Indian Ocean, killing 230,000 people in 14 countries, and inundating coastal communities with waves up to 30 metres (100 ft) high.
It was one of the deadliest natural disasters in recorded history. Indonesia was the hardest-hit country, followed by Sri Lanka, India, and Thailand.
Read – Curiosity Rover Finds Water on Mars
The 2004 tsunami was also a wakeup call for the Indian earth scientists' community to take up research on this new coastal hazard. The Indian scientists made great strides since then, by setting up a Tsunami Early Warning System at INCOIS, Hyderabad in 2007.