Current Affairs: The world is making "significant progress" toward malaria elimination with prevention and treatment efforts saving more than 660 million lives and $900 million in case management costs since 2001, the World Health Organization (WHO) has reported.
According to the World Malaria Report 2015, released today, more than half (57) of the 106 countries with malaria in 2000 had achieved reductions in new malaria cases of at least 75 per cent by 2015. In that same time frame, 18 countries reduced their malaria cases by 50-75 per cent.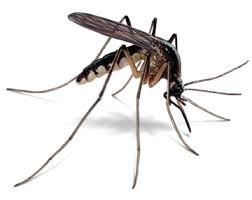 An estimated 663 million cases of malaria have been averted in sub-Saharan Africa since 2001 as a direct result of the scale-up of three key malaria control interventions: insecticide-treated mosquito nets, indoor residual spraying and artemisinin-based combination therapy, the report said.
The new estimates from WHO also show that across sub-Saharan Africa, the prevention of new cases of malaria has resulted in major cost savings for endemic countries.
New estimates presented in the report show that reductions in malaria cases attributable to malaria control activities saved an estimated $900 million in case management costs in the region between 2001 and 2014.
And for the first time since WHO began keeping score, the European Region is reporting zero indigenous cases of malaria.
In 2014, 16 countries reported zero indigenous cases of malaria: Argentina, Armenia, Azerbaijan, Costa Rica, Iraq, Georgia, Kyrgyzstan, Morocco, Oman, Paraguay, Sri Lanka, Tajikistan, Turkey, Turkmenistan, United Arab Emirates and Uzbekistan.
Globally, about 3.2 billion people – nearly half of the world's population – are at risk of malaria. In 2015, there were estimated 214 million new cases of malaria, and approximately 438,000 deaths.