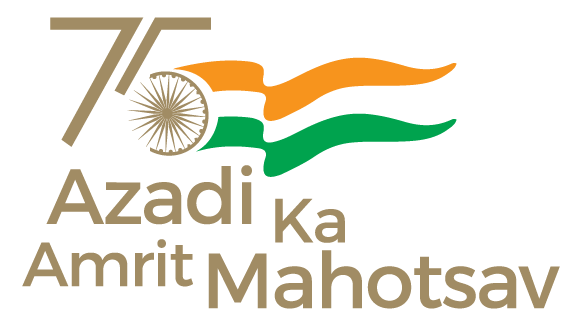 Union Agriculture and Farmers Welfare Minister Shri Narendra Singh Tomar today inaugurated the four-day National Horticulture Fair on Innovative Horticulture for self-reliance and to showcase the latest technologies developed by the Indian Institute of Horticultural Research, Bengaluru, under the Indian Council of Agricultural Research (ICAR), for the benefit of productive farmers and other stakeholders. In his address through video conference, Shri Tomar said that it is a well established fact that Horticulture plays an important role in doubling the income of farmers and providing essential nutritional security. Rapid increase in production and availability of Horticultural crops will help in bridging the gap of nutritional security of the country.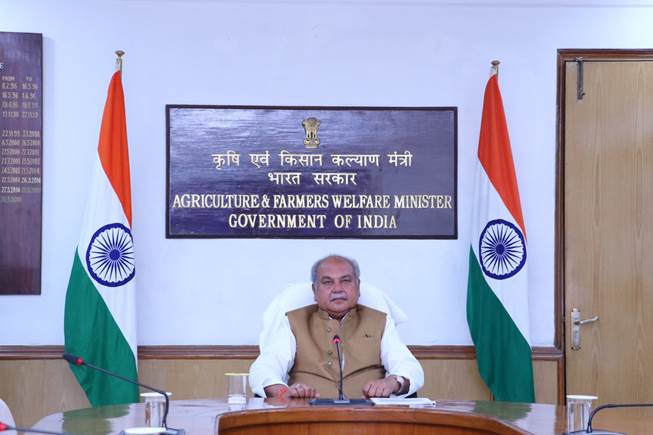 Union Minister Shri Tomar said that Horticulture production has increased 13 times from 25 million tonnes in 1950-51 to 331 million tonnes during 2020-21, which is more than the food grain production. Constituting 18% of the area, this sector contributes about 33% of the gross value to the agricultural GDP. The sector is being considered as a driver of economic growth and is gradually turning into an organized industry linked to seed trading, value addition and exports. Horticulture has a significant contribution in the export of agricultural products worth more than Rs. Four lakh crore. Under the leadership of Prime Minister Shri Narendra Modi, the government gives priority to agriculture and farming, therefore, in the budget of the year 2023-24, many major provisions have been made for Agriculture and Farmers' Welfare. The objective of the budget is inclusive and comprehensive development of farmers, besides the poor and middle class, women and youth. It emphasizes on promoting modernization of Agriculture sector by linking agriculture with technology so that farmers can get wider benefits in the long run.
He said that Rs 2,200 crore has been allocated in the budget for the development of Horticulture sector, especially for AatmaNirbhar (self-sufficient) clean plants programme. With this provision, efforts have been made to promote the availability of disease free, quality planting material for high value horticultural crops. Along with this, the Horticulture sector will also get huge benefits through the Cluster Development Programme. The Prime Minister has taken the initiative to make Natural Farming a mass movement, for which a provision of Rs 459 crore has been made. In 3 years, 1 crore farmers will be given financial aid for Natural Farming, for which 10,000 bio input research centers will be set up. Budget provision has also been made for farmers to make full use of technology. FPO is a revolutionary step in the direction of raising the standard of living of Small and Medium Farmers, the benefits of which have started flowing to these farmers. Horticulture FPOs are also becoming beneficial for the farmers.
Shri Tomar said that on the proposal of the Government of India, the United Nations has announced the International Year of Millets 2023, for which he called for maximum publicity and increasing the consumption of millets. Shri Tomar said that Agri Startups are also working fast in this direction. He called upon the farmers to be helpful in reducing imports and increase exports and contribute in solving the challenges. He expressed confidence that this horticulture fair will create awareness among farmers/stakeholders about latest technologies on horticulture crops for sustainable production and increase the scope for processing and export promotion to make India a global player in the Horticulture sector.
Shri Tomar appreciated that IIHR being one of the premier institutes in the country, is known for conducting basic research in horticulture crops to ensure sustainable and economic development of farmers at large and the technologies developed at IIHR are contributing more than Rs. 30,000 crore annually in the ever-growing horticulture sector. The institute is working on 54 horticulture crops and has developed more than 300 varieties and hybrids of horticulture crops for the benefit of various stakeholders, which are popular in North-Eastern states and other regions. The institute has done remarkable work by linking biodiversity with the livelihood of custodian farmers of jackfruit and tamarind and this model can be replicated to other horticultural crops. The Institute has started work on exotic fruit crops (Kamalam, Avocado, Mangosteen, Rambutan) which will help in reducing imports, as well as the new variety of watermelons developed by the Institute will help in reducing the import of its seeds. Shri Tomar urged upon the scientists to sincerely take it up as a challenge to reduce imports.
Union Minister Shri Tomar said that under protected cultivation, pollination with the help of bees in melon and ridge gourd has impressed many people and it needs to be further increased for the benefit of hi-tech horticulture. Farm mechanization, from seeding to marketing, for onion production will help needy farmers. The effort to ensure availability of seed-planting material through SBI Yono Seed Portal is commendable. This has made it possible to reach the seeds of horticulture crops to the farmers of 28 states. He expressed satisfaction that more than 150 technologies have been licensed through Agri-Innovate, the commercial arm of ICAR, generating an annual production of about Rs 4 crore.
The program was presided over by Dr. A.K. Singh, Deputy DG (Horticulture Science). On this occasion, APEDA General Manager Shri R. Ravindra, Dr. Baldev Raj Gulati, Director, ICAR-NIVEDI, Dr. S.K. Singh, Director, IIHR, SPH Vice President Dr. C. Ashwath, Organizing Secretary Dr. R.K. Venkat Kumar were among dignitaries present. Shri Sushant Kumar Patra, Shri Pinku Debnath, Shri G. Swami, Shri Sangram Kesari Pradhan, Ms. Vidya, Shri Siddharthan and Shri Polepalli Sudhakar were given the Best Farmer awards. The guests released souvenir and a handbook on 'Vegetable Production Techniques'.
****  
SNC/PK/MS