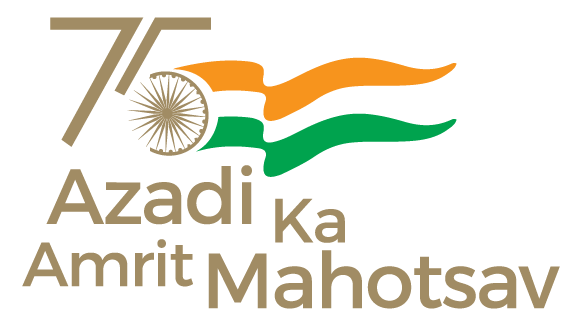 The 3rd Health Working Group meeting as part of G20 India Presidency will be held at Hyderabad. The will focus on the three key priorities of the G20 Health Track. The side events of the 3rd HWG will highlight research and innovation in the health sector, including pharma, vaccines, therapeutics and diagnostics. This was stated by Shri Lav Agarwal, Additional Secretary, Ministry of Health and Family Welfare as he briefed media ahead of the three days event starting from tomorrow at Hyderabad.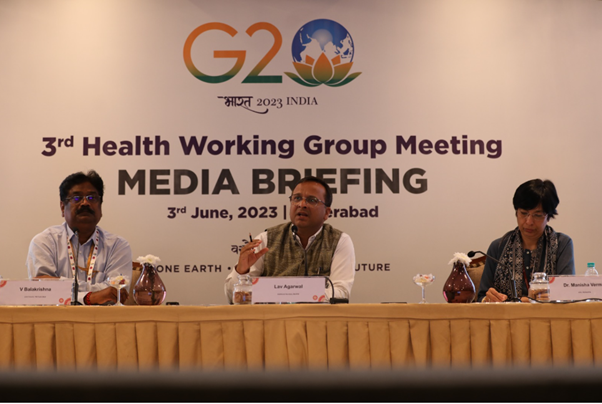 Addressing the media, the Additional Secretary elaborated that 1st December 2022 marked a historic milestone for India as it took charge of the G20 Presidency with the theme of One Earth, One Family, One Future, Vasudeva Kutumbakam. Reiterating the Prime Minister's vision for G20 India's Presidency, he stated that "it should be inclusive, ambitious, action oriented, and decisive." Adding further, Shri Lav Agarwal mentioned that this G20 Presidency presents a unique opportunity to voice the concerns of the Global South as the predecessor (Indonesia) and the successor  (Brazil) of India in the G20 Troika both are developing countries which will further highlight and reinforce the challenges facing Global South.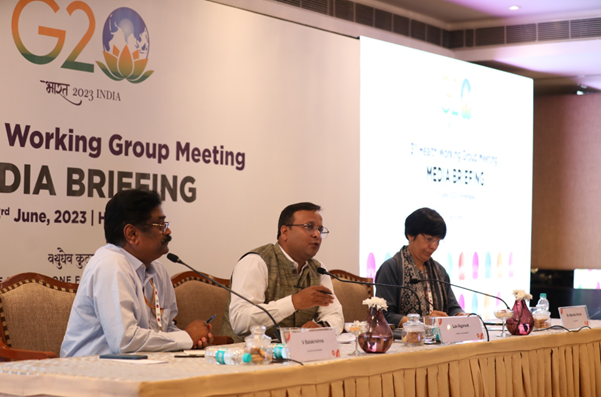 Elaborating on the G20 Health priorities, Shri Lav Agarwal stated India's G20 Presidency focuses on three priorities including health emergencies prevention, preparedness and response with a focus on anti-microbial resistance and One Health framework, strengthening cooperation in the pharmaceutical sector with a focus on access and availability to safe, effective, quality and affordable medical countermeasures (Vaccines, Therapeutics and Diagnostics), and Digital Health innovations and solutions to aid universal health coverage and improve healthcare service delivery. In collaboration with these priorities, co-branded events and side events will be hosted for each health working group meeting that concentrate on an emerging aspect in the health sector such as the Medical Value Travel, Impact of Climate Change on Health, the application and relevance of Traditional Medicine in Health Sector today. The 3rd Health Working Group Meeting will focus Research and Development and Innovation in its side event.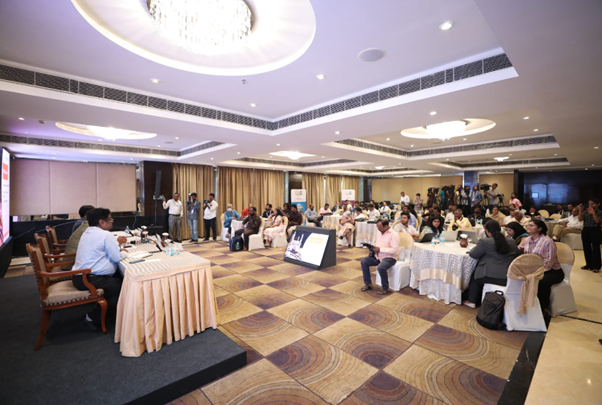 Shri Lav Agarwal also elucidated on the deliverables of this presidency, particularly as the voice of the Global South, will contribute to establishing regional networks catering to vaccine therapeutics, diagnostics, research, and manufacturing networks and creation of a global medical counter measures coordination platform.  Highlighting the initiatives of Co-Win and Vaccine Maitri, he said India has contributed significantly to the addressing the global requirements. He further added that technology has been a great enabler in reaching the last mile via telemedicine, Co-Win platform, easier identification and access to blood bank. These collective initiatives serve to ensure that health services are within the reach of the poor man. Shri Lav Agarwal further stated "India has garnered in-principal agreement to the three proposed priorities and seeks to build global convergence on an agile, aligned global health architecture." He emphasized that "global initiatives on managing any future health emergencies should integrate among themselves."
Speaking on the upcoming Health Working Group Meeting, Shri Lav Agarwal stated that 180 members, 10 invited countries and 22 international organizations will be participating in this upcoming meeting. Apart from the main event, the side event will focus on deliberating on frameworks for research development and innovation for creation of network that would leverage access across the world. Additionally, there will be also be a co-branded event on Global Vaccine Collaborative as well as visit to Genome Valley, showcasing India's prowess in research and development and pharmaceutical manufacturing.
Dr. Manisha Verma, ADG, PIB, Delhi and Shri Balakrishna, Joint Director, PIB, Hyderabad also attended the meeting.
****
MV
HFW3rd HWG regional PC/03June2023/1