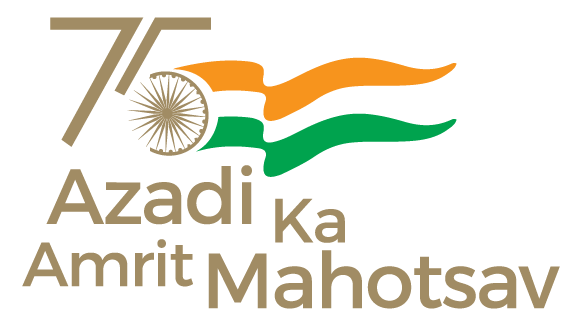 Union Minister of State (Independent Charge) Science & Technology; Minister of State (Independent Charge) Earth Sciences; MoS PMO, Personnel, Public Grievances, Pensions, Atomic Energy and Space, DrJitendra Singh today launched .

Each of the 37 CSIR (Council of Scientific & Industrial Research) Labs spread across the country is dedicated to a different exclusive area of work and the "on week, one lab" campaign will offer an opportunity to each one of them to showcase the work being done by it so that others can avail of it and stakeholders learn about it. CommmmIndia will be turned into Global Centers of Research and Innovation in their respective fields of Specialization.
DrJitendra Singh said, with the active and constant support of Prime Minister Narendra Modi for all scientific endeavours since May 2014, India is scaling new heights each day in Science, Technology, Innovation (STI) eco-system.
DrJitendra Singh referred to PM's address at 108th Indian Science Congress held in Nagpur this Tuesday, when he said, "We are also seeing the results of the scientific approach with which today's India is moving forward. India is fast becoming one of the top countries of the world in the field of science. Out of 130 countries, we were at number 81 in the Global Innovation Index till 2015. But we have jumped to 40th position in 2022. Today India is among the top three countries in the world in terms of PhDs. Today India is among the top three countries in the world in terms of start-up ecosystem".

DrJitendra Singh informed that in the "One Week One Lab" Campaign of CSIR, each of its 37 constituent laboratories, spread Nationwide, will showcase their legacy, exclusive innovations and technological breakthroughs every successive week. During the campaign each CSIR lab shall be organizing week long events including industry & start-ups meet, students connect, society connect, display of technologies, etc.
DrJitendra Singh informed that in the last decade, CSIR has facilitated the country with its first ever Biofuel-Powered Flight, BharatiyaNirdeshakDravya, asafoetida (Heeng) cultivation, indigenous development of dental implants, the technology of High-Resolution Aquifer Mapping, indigenously developed Hydrogen Fuel Cell Bus, road construction with Steel Slag, development of CSIR – TechnoS Raman Spectrometers, the Trainer aircraft HANSA- NG and many other technologies developed at different CSIR laboratories.
DrJitendra Singh was happy to note that each of 37 CSIR laboratories is unique and specializes in as diverse areas as the Genome to Geology, Food to Fuel, Minerals to Materials, and so on. CSIR has marked its footprint in the Nation with pathbreaking technologies and innovations since last 80 years, some of them include the indelible ink, Parallel Computers Flosolver, Swaraj Tractors, Centchroman, DNA Fingerprinting, Aroma Mission and many other.
The Minister pointed out that there is a plethora of technologies developed by the Scientists and researchers of CSIR laboratories for the society, but many of them remain confined to the laboratories. There is a need to establish the resourceful connect of people (stakeholder/ entrepreneur/ student/ industry) to know more about the technologies for the advancement of the technology and the progress of the society, he added.
DrJitendra Singh kicked off the campaign by inaugurating the Workshop & Exhibition on "Innovation and Sustainable Construction Materials & Technologies" organized by CSIR-Central Building Research Institute (CSIR-CBRI), Roorkee with an aim of moving towards Net Zero Emission and Zero Waste.
On the occasion, DrJitendra Singh also released the Logo for CSIR's One Week One Lab Campaign.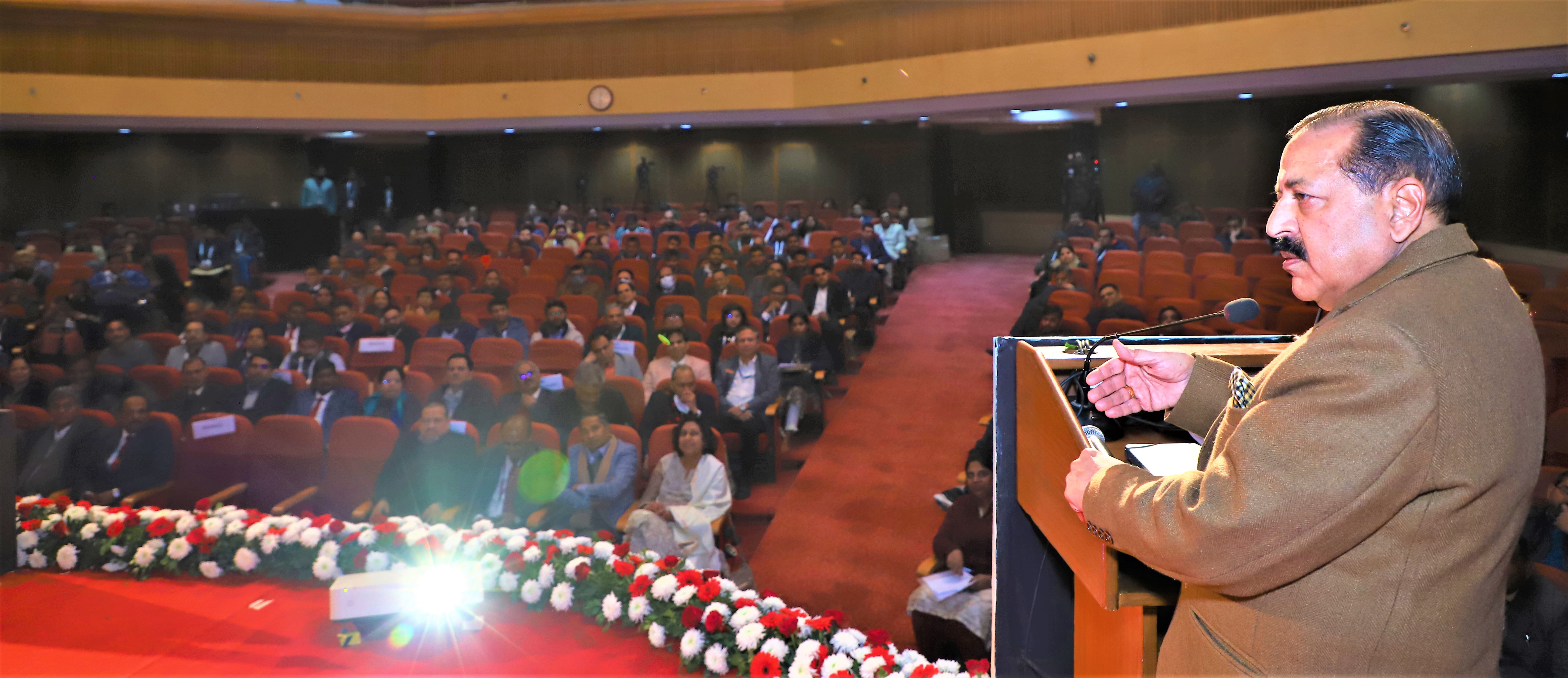 During the inaugural session, Secretary, DSIR & Director General, CSIR, Dr N Kalaiselvi said, the campaign is a unique initiation and an out of box idea of Dr. Jitendra Singh to reach out to people of India and to the world about the success stories of CSIR. Describing CSIR as the innovation engine of India, She said that all the 37 labs have to come out with lots of success stories in the next 7 Years for a mid term appraisal in 2030, to fulfill the vision of Prime Minister to make India innovation hub of the world in 2047.
Dr. Kalaieselvi informed that the "One Week One Lab" campaign of CSIR is a way to establish the right connect and to showcase not only the technological breakthroughs & innovations in CSIR laboratories, but also Future Technologies on which CSIR labs are working. She said, the campaign will include events for Students Connect through interaction of Scientists and researchers of the laboratories with school students, who are the future Scientists, to inculcate the temper of science. The focus will be through CSIR's existing collaborations with schools and programs such as Jigyasa and Atal Tinkering Lab.
The campaign will also focus on academia and skill development, where interested students from varying domain get to know about the research activities and facilities of the CSIR laboratories and get a connect for future prospects. Another focus of the campaign is to support more and more Start-ups and entrepreneurship in the Nation with dissemination of science and wide spread of the technologies. Industries & MSMEs Meets are targeted to establish understanding between Science and Industry based on the requirement of the society or regional needs and to identify potential industries for co-development of Next Gen technologies and products. It will be an opportunity to create networks of Govt- Academia-Industry for faster deliveries and deployments of technologies.
Director, CSIR-CBRI, Prof. Pradeep Kumar Ramancharla gave a brief overview of the events scheduled throughout the week under the campaign including Technology Challenge Hackathon, Industry, MSME, Academia Meet, Students Connect programs, Entrepreneurship Opportunities, a Town Hall Meeting, and finally proposed the vote of thanks.
Directors from other CSIR laboratories also attended the inaugural session. CSIR-IICT, CSIR- NAL, CSIR-CIMAP & CSIR-NIScPR will be showcasing their technologies in the upcoming weeks to be a part of this campaign. CSIR has targeted to conclude this campaign during its next Foundation Day celebrations.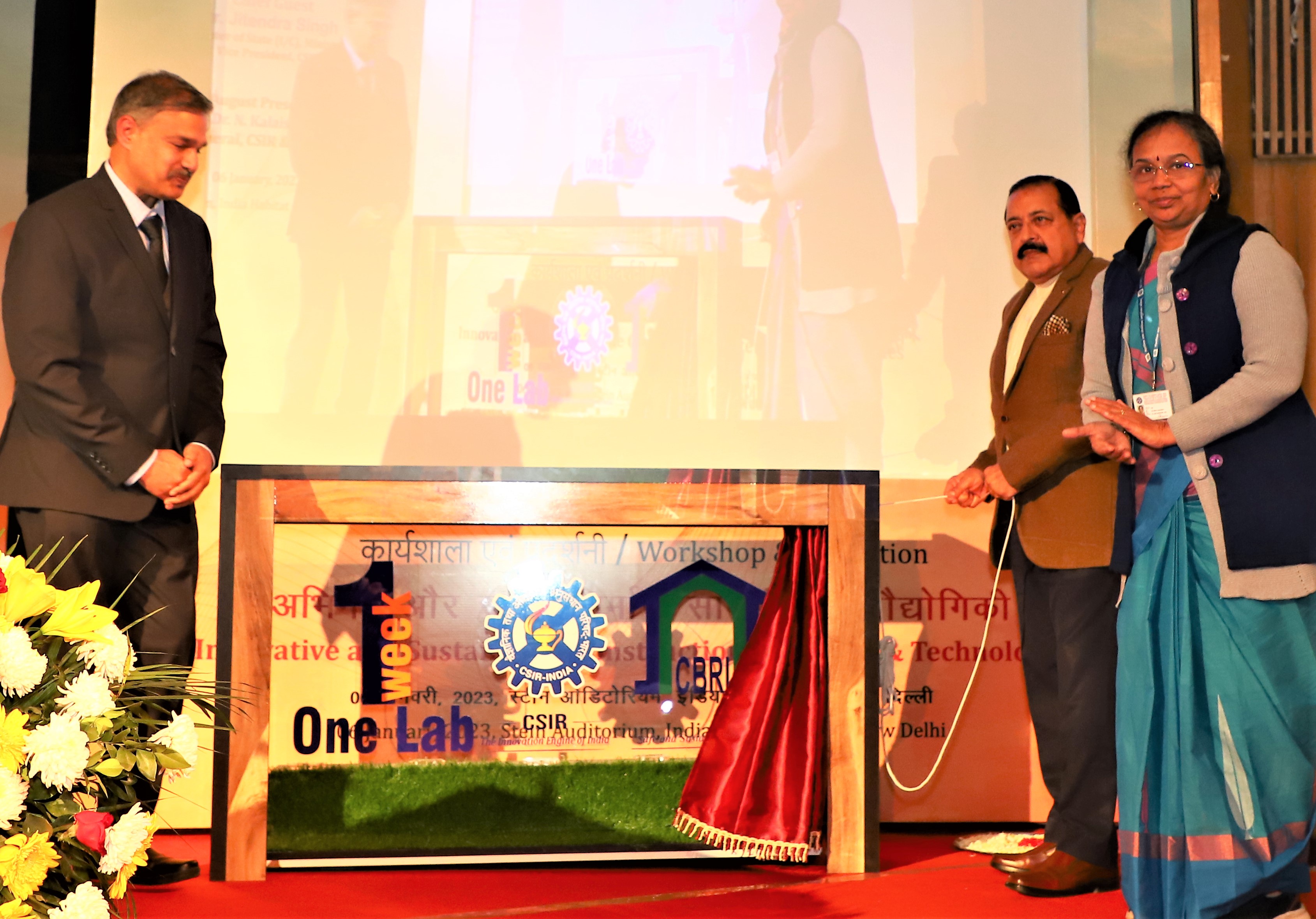 Council of Scientific & Industrial Research (CSIR), the largest public funded R&D organization in India, was set-up in 1942 has been continuously evolving. Carrying out world-class research for the scientific and industrial research and development has been CSIR's hallmark.
Started with 5 laboratories in 1942, in its eight decades of journey CSIR has grown into an organisation with 37 labs of 3521 scientists, supported by 4162 technical staff, 2612 administrative & other support staff and about 5500 young scholars, that addresses every facet of scientific development required in the country.
*****
SNC/RR