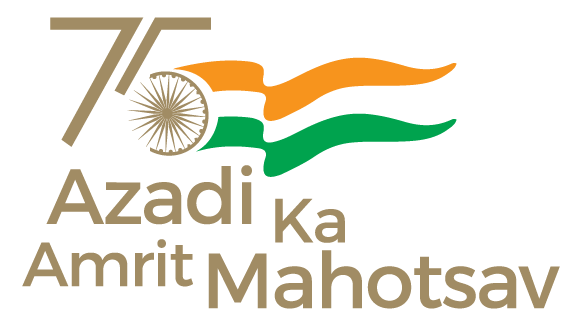 Union Minister of State (Independent Charge) Science & Technology; Minister of State (Independent Charge) Earth Sciences; MoS PMO, Personnel, Public Grievances, Pensions, Atomic Energy and Space, Dr Jitendra Singh said here today that Khadi is fast emerging as a new and lucrative StartUp avenue.
Dr Jitendra Singh gave full credit to Prime Minister Narendra Modi for having popularised Khadi across the world with the mantra of 'Khadi for Nation, Khadi for Fashion and Khadi for Transformation". Today, Khadi garments and outfits have assumed the status of designer items and elite wear, he added.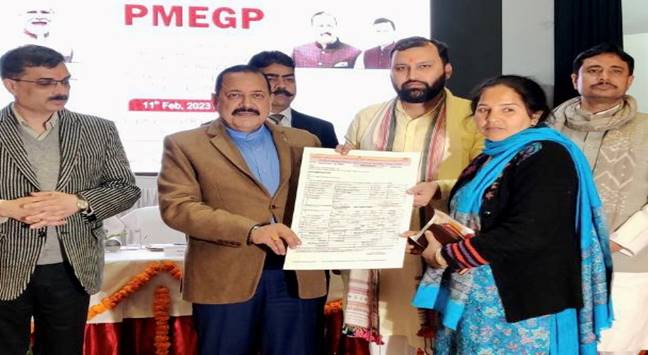 The Minister was addressing a North Zone level program organised by Khadi and Village Industries Commission (KVIC) here today, wherein subsidy margin amount of more than Rs.100 Crore was distributed online to beneficiaries and entrepreneurs spread across the North Indian States and UTs of J&K, Ladakh, Punjab, Himachal Pradesh, Haryana and Rajasthan. The programme was organised under the supervision of Chairman KVIC Manoj Kumar who mentioned recent decision to increase the wages from Rs.7.50 per hank to Rs.10 per hank, which will lead to increase of the monthly income of artisans by around 33% and 10 % increase in the wages of weavers.
Dr Jitendra Singh expressed disappointment that while the StartUp movement had picked up in other parts of the country, it was yet to pick up in this region. He said, the worth of Khadi for entrepreneurship and industry is being realised more and more. He recalled that Prime Minister through his radio broadcast "Mann Ki Baat" had appealed on several occasions to buy khadi, as a result of which now there has been a record sale of Khadi products and also manifold increase in export of Khadi.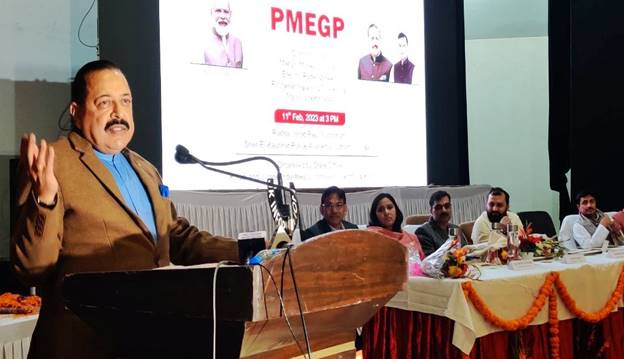 In order to build a prosperous, strong and self-reliant nation, Dr Jitendra Singh motivated the beneficiaries for running their units successfully and said that this would motivate other youth also to give up the desperate struggle to secure a government job and instead go for more lucrative livelihood options
It is notable that the Prime Minister's Employment Generation Program (PMEGP) is playing a vital role in providing employment to the unemployed youth of rural and urban areas. Under this scheme, any entrepreneur can set up a unit up to Rs50 lakh in the manufacturing sector and up to Rs 20 lakh in the service sector. For the establishment of these units, 15% to 25% of the entire project cost is provided to the beneficiaries in urban areas and 25% to 35% in rural areas as grant by the Government of India. Along with this, free entrepreneurship development training is also provided to the beneficiaries after loan approval to make them
Distribution of money subsidy of Rs 100.55 crore to 3,490 beneficiaries of Northern Region (Jammu & Kashmir (UT), Ladakh (UT), Haryana, Punjab, Himachal Pradesh, Rajasthan and Delhi) against the sanctioned loan of about Rs 165.83 crore, in which margin money grant amount of Rs 47.47 crore was Disbursed to 2369 beneficiaries of Jammu & Kashmir .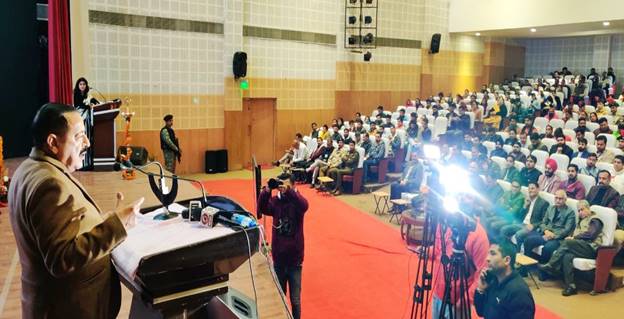 Addressing on the occasion, the Chairman, KVIC Manoj Kumar said that the Prime Minister's Employment Generation Program is playing a crucial role in realising the dream of a self-reliant India. He said, Khadi and Village Industries Commission through its various programs are generating employment opportunities for artisans at their door steps in remote areas at very low cost.
A live demonstration of agarbatti production, the potters' wheel, and handicrafts and stalls was erected by PMEGP beneficiaries. KVIC is providing all support they need to improve their ability, productivity, and access to new markets.
<><><><>
SNC