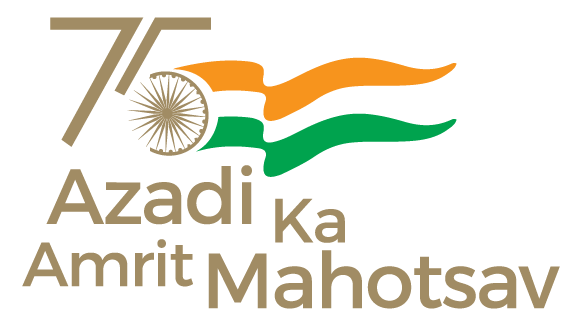 Union Minister of State (IC) Ministry of Science and Technology; Minister of State (IC) Ministry of Earth Science; MoS of Prime Minister's Office and Ministry of Personnel, Public Grievances & Pensions Dr Jitendra Singh today said that Prime Minister Narendra Modi has raised the esteem of Indian Diaspora abroad.
The Minister said, the world is looking up to the Indian Diaspora with great hope and expectation and it is high time that they also rise to the occasion and contribute to the well-being of the entire humankind in the true spirit of the theme of 'Vasudhaiva Kutumbakam' as given by PM Modi during India's G20 presidency.
Dr Jitendra Singh was speaking to the Indian Diaspora here as part of his 6-day visit to the United Kingdom, where he is leading a high-level official Indian delegation of the Ministry of Science & Technology to enhance S&T collaboration between India and the United Kingdom.

Interacting with the Diaspora, Dr Jitendra Singh said that the Indian Diaspora should try to channelise their resources to support the important initiatives taken up by the Government back home in India. He emphasised that India is in a path of transformation. Prime Minister Narendra Modi has, on several occasions, emphasised the significance of science and technology in driving economic growth and rising living standards. He urged the Diaspora to be a part of this growth story.
The Minister expressed happiness in addressing the Indian diaspora and said that many of them have demonstrated extraordinary leadership positions in academia, industry and government in the United Kingdom.
Sharing some of the key achievements of India in S & T like India's massive jump in its ranking of Global Innovation Index (GII) from 81st in the year 2015 to 40th in 2022 among 132 economies of the world, 3rd rank in terms of number of StartUps, Unicorns, scientific publications and PhDs awarded, the Minister said that India has in recent years made some unprecedented progress in S & T areas.
Dr Jitendra Singh proposed an active engagement of the Indian diaspora with Indian Institutions and individuals considering the transformative research happening in our country.
The Minister mentioned that in the recent past, the Government of India has launched several flagship initiatives such National Mission on Interdisciplinary Cyber Physical Systems(ICPS); Quantum Computing and Communication; National Mission on Supercomputing, Electric Mobility, Green hydrogen etc.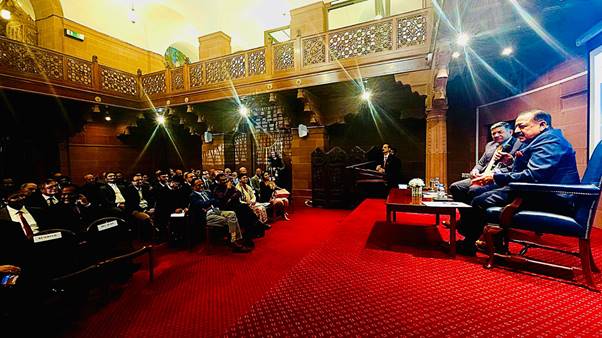 Talking about StartUps, Dr Jitendra Singh said that India has emerged as the third-largest global start-up ecosystem, growing at an annual rate of 12-15% and has around 90,000 start-
Dr Jitendra Singh informed that India has created several enabling platforms for the Indian diaspora to get engaged with Indian systems. Visiting Advanced Joint Research (VAJRA) Faculty scheme of DST / SERB is well poised to take accomplished overseas scientists including NRIs, OCIs to the Indian academic and research institutions to undertake high quality collaborative research. Pravasi Bharatiya Academic and Scientific Sampark, (PRABHASS) a National Digital Portal to connect with the global Indian S&T Diaspora for jointly addressing societal and scientific challenges.
Since inception, PRABHASS has published over 150 collaboration opportunities of various Departments/Ministries/Bi-lateral/International organisations. Many of these interactions have already started culminating into fruitful collaborations.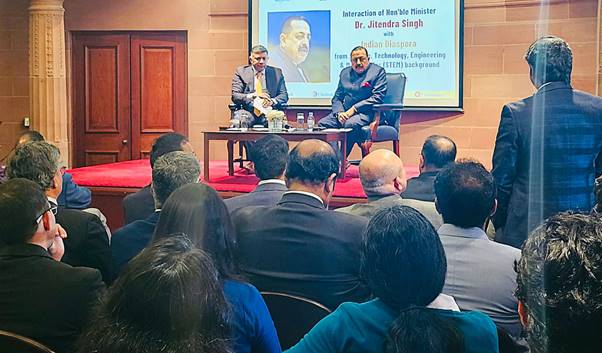 Another initiative is the Vaishwik Bharatiya Vaigyanik(VAIBHAV) Platform providing a comprehensive roadmap for leveraging expertise/knowledge of global Indian researchers to address emerging challenges for universal development.
Dr Jitendra Singh urged the Indian diaspora to come ahead with plans and priorities for the mother India. High end research in futuristic areas is no more alien to India, he said.
The Minister reminded the Indian Diaspora that they represent the aspirations of a New India, an India that is on the march towards 'AmritKaal', the golden age of progress and growth.
*****
SNC/SM