Union Minister for Rural Development and Panchayati Raj Minister Shri Giriraj Singh today visited ICICI Rural Self Employment Training Institute (RSETI), Jodhpur.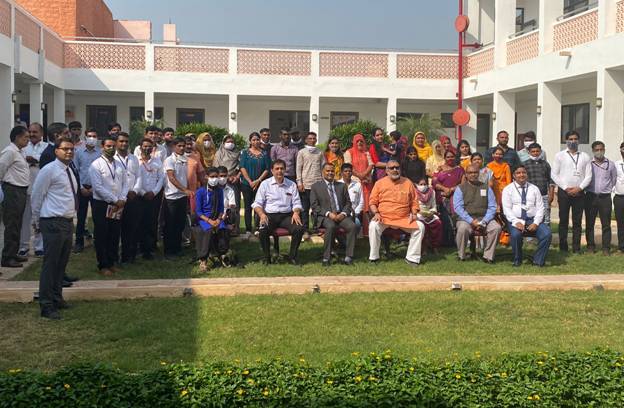 During his visit, the Minister was briefed on the overall progress and about on-going projects at the RSETI by the internal team. While appreciating the efforts put in by the institute, he also suggested building a cadre of LSAs with SHG women and to explore opportunities in sandstone carving as a local enterprise in the district. He also interacted with trainees undergoing cell phone repair, photography and videography trainings and discussed their learning outcomes.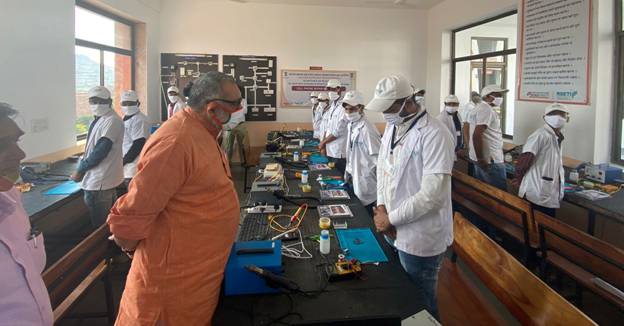 Apart from the interactions and tour of the Green building, the Minister participated in the Lateral Learning Workshopof 'Udhyamshree'. In this workshop, 30 successful alumni with different skillsets presented their transformation stories in a one-on-one session with the Minister. While lauding their success stories, he also motivated them to go for skill upgradation and encouraged them to promote the RSETI at the local level. The visit concluded with an interaction with SHG women who had put up their stalls displaying various products at the RSETI Bazaar.
With a primary focus of providing vocational training to rural youth from marginalised communities, the ICICI RSETIs particularly have been offeringskill training in 23 trades which have local demand including electrician and home appliance repair, plumbing and sanitary works, masonry, carpentry, two-wheeler servicing & repair, handicrafts manufacturing etc. ICICI RSETI Jodhpur also has the distinction of being recognised as India's 1st IGBC rated 'Net Zero Energy- Platinum' building.
*****
APS/JK/IA