Panaji, 20 January 2021
Gustavo Galvao, Director of the film 'We Still Have the Deep Black Night', says that his movie is "a story of passion for music and art; and finding identity through music".  He was addressing a press conference on Day 5 (January 20, 2021) at the 51st edition of the International Film Festival of India. The film had its Indian Premiere at IFFI, in the Festival Kaleidoscope section of the festival.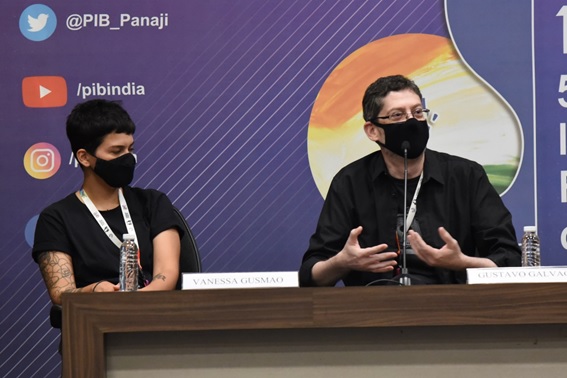 The film is a story of a trumpet player who struggles to get due recognition for her talent. Speaking about the choice of characters, Gustavo said, "I chose it to be different in approach to music in the rock band. Learning trumpet takes 10 years; that is why I chose a trumpet player rather than anyone else".  He said the movie was completed in 2019 and that public funding is the only source of finance for movie making in Latin American countries; unlike in India, private funding for films is not allowed.
Sharing a response to the movie, he said: "once a woman told me that she dislikes rock bands and its culture but said she liked the movie, the way it has been presented".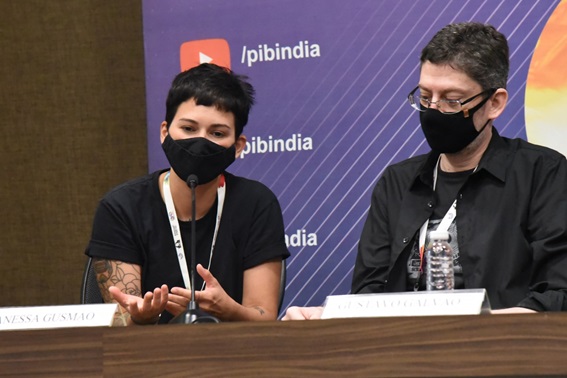 Lead actor Vanessa Gusmao who played the role of the trumpeter in the rock band said: "Being a musician, I was chosen as a part of the band; I know how it is to be a musician and what it takes when one is not recognised".
About We Still Have the Deep Black Night
Karen sings and plays the trumpet in a vigorous rock band in Brasilia, but no one in this increasingly conservative city is interested in it. At 27, she has lost hope in the city her grandfather helped to build. She follows in the footsteps of her ex-partner, Artur, and tries her luck in Berlin. An unexpected incident forces Karen to start over in Brasilia a few months later. Now she must understand her role in a place where there is still much to be built. The movie a drama, completed in 2019 was produced in Brazilian-Portuguese, English, German languages.
***
DJM/HR/IFFI-27