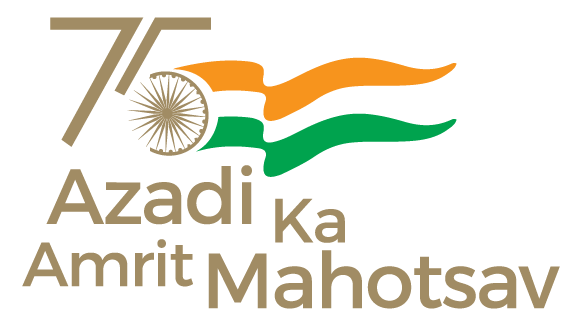 The Emergency Credit Line Guarantee Scheme (ECLGS) was launched in May, 2020 as part of Aatmanirbhar Bharat Abhiyaan to support eligible Micro, Small and Medium Enterprises (MSMEs) and business enterprises in meeting their operational liabilities and restarting their businesses in the context of the disruption caused by the COVID-19 pandemic. This scheme covers all the sectors of the economy. This was stated by the Union Minister of State for Finance Dr Bhagwat Kisanrao Karad in a written reply to a question in Lok Sabha today.
The Minister stated that as per the information received from National Credit Guarantee Trustee Company Limited (NCGTC), the agency operating the scheme, as on 31.1.2023, guarantees amounting to Rs 3.61 lakh crore have been issued under ECLGS, benefiting 1.19 crore borrowers.
The Minister shared of MSMEs under ECLGS is as below:
Share of MSMEs under ECLGS
| | |
| --- | --- |
|   | Share of MSME |
| Number of loans guaranteed | 1,13,53,254 (95.18%) |
| Amount guaranteed (in Rs crore) | 2,39,147.53 (66.16%) |
*Figure in brackets indicate MSME as percentage of Total
The state-wise details of Micro, Small and Medium Enterprises (MSMEs) loans guaranteed under the scheme is enclosed as ANNEXURE I.
As per a research report dated 23.1.2023 of the State Bank of India on ECLGS, the Minister stated that almost 14.6 lakh MSME accounts, of which about 98.3% of the accounts were in the micro and small enterprises categories, were saved.
In absolute terms, the Minister stated, MSME loan accounts worth Rs. 2.2 lakh crore improved since inception of ECLGS for entire banking industry. This means that around 12% of the outstanding MSME credit has been saved from slipping into non-performing asset (NPA) classification due to ECLGS.
Further, the Minister stated that the Economic Survey 2022-23 states that the credit growth to the Micro, Small, and Medium Enterprises (MSME) sector has been remarkably high, over 30.6 per cent, on average during Jan-Nov 2022, supported by the extended Emergency Credit Line Guarantee Scheme (ECLGS) of the Government of India. It adds that the recovery of MSMEs is proceeding apace, as is evident in the amounts of Goods and Services Tax (GST) they pay, while the ECGLS is easing their debt servicing concerns.
The incidence of NPAs in lending by banks, including in the MSME sector, is attributable to a number of factors, which include macroeconomic conditions, sectoral issues, global business environment, governance issues in the borrowing entities, etc, the Minister stated. Measures taken to support MSMEs are intended to enhance credit flow to the sector and improve the overall credit health of businesses in the sector. Various measures have been taken for increasing access to credit and finance for MSMEs in an affordable manner, the Minister added.
These, inter-alia, include:
New revised criteria for classification of MSMEs based on both investment size and turnover.

'Udyam Registration' for MSMEs, for ease of doing business.

Inclusion of Retail and Wholesale Traders as MSMEs w.e.f. 2.7.2021.

Pradhan Mantri Mudra Yojana (PMMY) scheme launched in April, 2015 to provide collateral free access to institutional finance to unfunded Micro/Small business units with collateral free loans up to Rs10 lakh.

In the wake of Covid-19 pandemic, Emergency Credit Line Guarantee Scheme (ECLGS) launched in May, 2020 to support eligible Micro, Small and Medium Enterprises (MSMEs) and business enterprises in meeting their operational liabilities and restarting their businesses.

The psbloansin59minutes Portal was launched to facilitate in-principle approval of loans of up to Rs 5 crore to MSMEs without human intervention.

Trade Receivables Discounting System (TReDS) has been operationalized to address the problem of delayed payments to MSMEs.

For better transmission of monetary policy, RBI has advised banks to link all new floating rate loans to external benchmark for MSEs from 01.10.2019 and Medium enterprises from 01.04.2020.

Special restructuring window was put in place for MSMEs, through:

Resolution Framework- I, announced in August, 2020 which permitted implementation of restructuring till March, 2021; and

Resolution Framework II announced in May, 2021 which permitted invocation of restructuring till 30th September, 2021 to be completed within a period of 90 days.

Target of 7.5 percent of Adjusted Net Bank Credit (ANBC), or Credit Equivalent Amount of Off-Balance Sheet Exposure, whichever is higher, fixed for Scheduled Commercial Banks (SCBs) for lending to Micro Enterprises, under priority sector lending norms.
****
RM/PPG/KMN