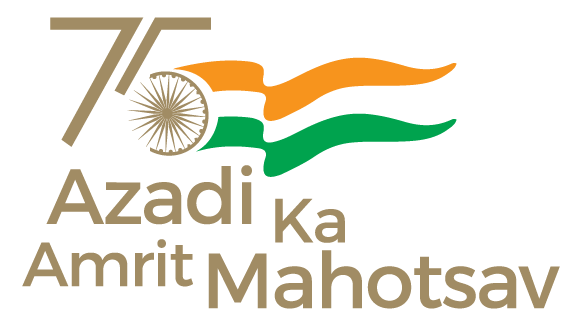 Panaji / Mumbai :  June 11, 2022
Curtains came down on the Azadi Ka Amrit Mahotsav Iconic Week of Ministry of Finance, with the Union Minister for Finance and Corporate Affairs, Smt, Nirmala Sitharaman, launching a slew of innovative communication and outreach products aimed at spreading financial and tax literacy and explaining contributions of different Departments towards nation's development.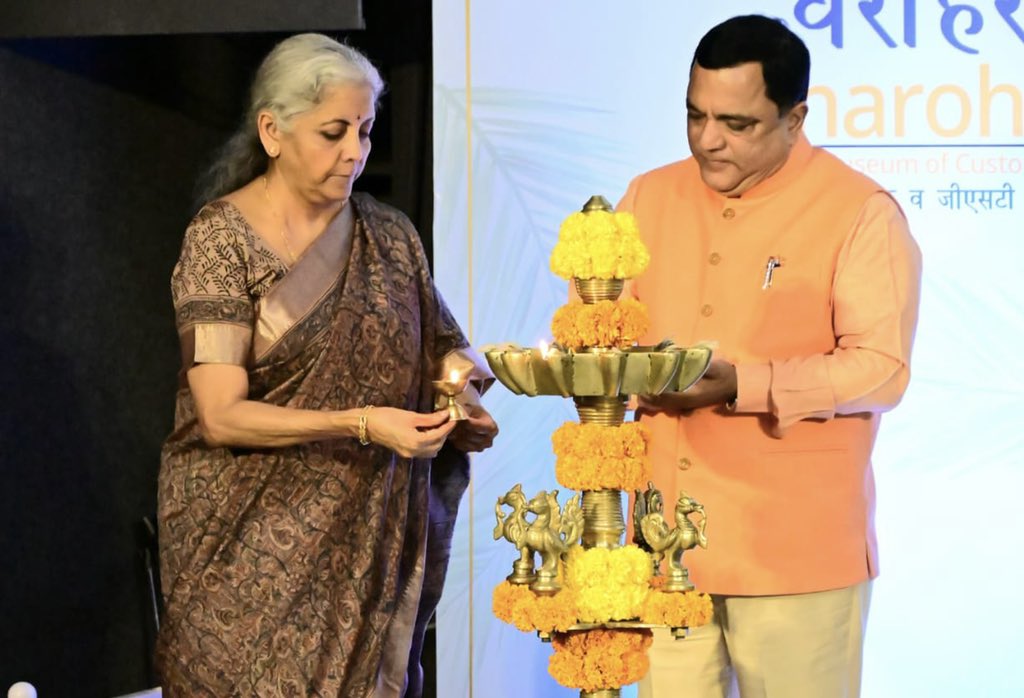 Speaking at the Closing Ceremony held at the historic Maquinez Palace in Panaji, Goa, Smt Sitharaman said "Finance Ministry had its own reservations about how effective a campaign can be since the kind of work we do involves activities which when we speak, people do not tend to appreciate it."   She further elaborated that "once we examined, we understood that many activities which the public were not aware of were worth looking at and putting them out in a crisp manner in which people can understand, so that people appreciate how the Ministry contributes to nation building."
The Minister further appealed to citizens to spread the word about the good work being done among dear ones to nurture citizens interest in governance and inspire more effective and responsive governance.
Educational material and games to spread tax literacy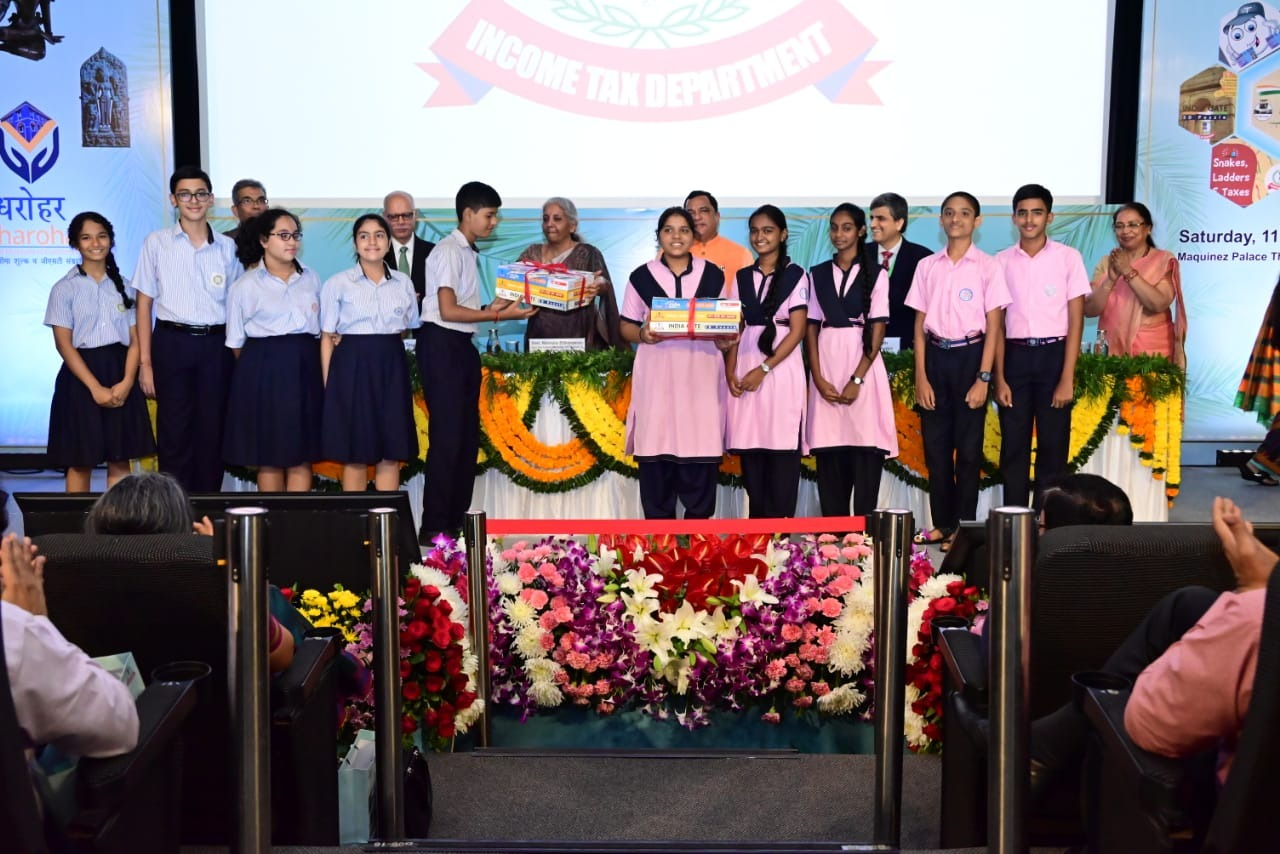 On this occasion Finance Minister released educational material in the form of Board games, 3D Puzzles and Comic books brought out by CBDT. These interesting 'learn by play' products have been developed with the aim of spreading tax literacy among people as well as children.
Snakes, Ladders and Taxes:  This board game introduces good and bad habits in respect of tax events and financial transactions. The game is simple, intuitive and educational with good habits being rewarded through ladders and bad habits penalized by snakes.
Building India:   This collaborative game introduces the concept of importance of paying taxes through the use of 50 memory cards based on infrastructure and social projects.  The game aims to convey the message that taxation is collaborative in nature and not competitive.
India Gate – 3D Puzzle:  This game consists of 30 pieces, each containing information about various terms and concepts related to taxation.  The pieces when connected together will build a 3-dimensional structure of India Gate conveying the message taxes build India.
Digital Comic Books – Income Tax Department marked a new initiative of outreach by collaborating with Pot Comics to spread awareness about concepts of income and taxation among children and young adults. The messages are given through the immensely popular cartoon characters of Motu-Patlu. 
Sudarsan Pattnaik's sand art 'Taxes for Nation's Development'
Smt. Sitharaman also virtually inaugurated sand art 'Taxes for Nation's Development' created by renowned sand artist Sudarsan Pattnaik on the Puri Beach in Odisha. The Finance Minister interacted with Pattnaik and his students who had worked on building the sand sculpture.
A short video of Income Tax Department showcased how the taxes have contributed in the development of the country since independence in different areas.  
Resolve @75 – 'The Pledge' musical video of DFS
A musical video 'The Pledge' brought out by the Department of Financial Services  depicted people in the Indian Financial Services sector taking a vow to serve the people and the nation.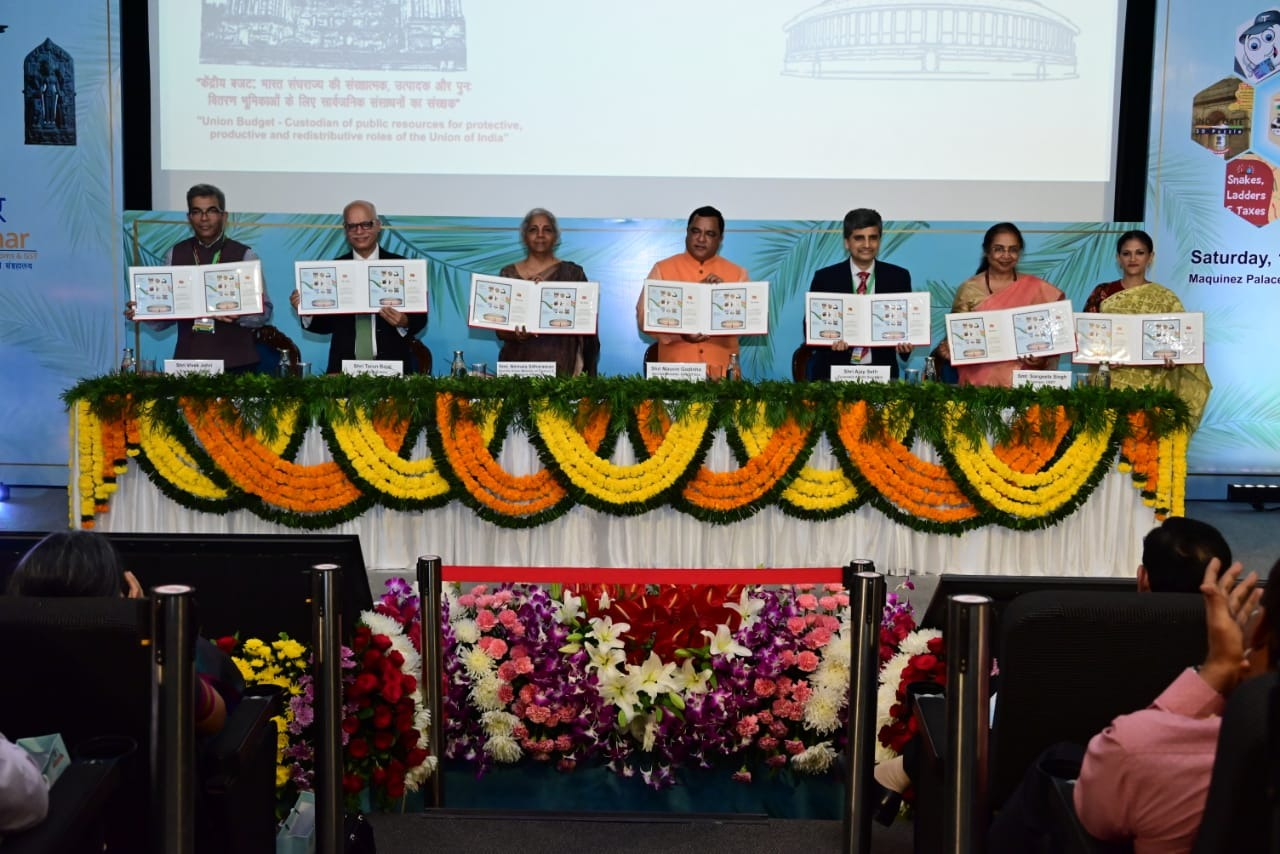 Special stamp and Cover on Budget's contribution to Indian economy
At the closing ceremony of the Iconic Week, Finance Minister released an album comprising customized My Stamp, a Special Cover and a Brochure highlighting Union Budget's contribution to Indian Economy over past 75 years.  This album has been brought out by the Budget Division of the Department of Economic Affairs in collaboration with Department  of Post.
The Goa State Minister Shri Mauvin Godinho, the Revenue Secretary Shri Tarun Bajaj, the Secretary, Department of Economic Affairs, Shri Ajay Seth,  the Chairperson, Central Board of Indirect Taxes and Customs (CBIC) Shri Vivek Johri and the Chairperson, Central Board of Direct Taxes (CBDT) Smt. Sangeeta Singh were among those present.
About Azadi ka Amrit Mahotsav and the  Iconic Week
Azadi Ka Amrit Mahotsav is an initiative of the Government of India to celebrate and commemorate 75 years of independence and the glorious history of its people, culture and achievements.  The official journey of Azadi Ka Amrit Mahotsav commenced on 12th March 2021 which started a 75-week countdown to the 75th anniversary of independence. 
The Ministry of Finance observed its Iconic Week from June 6-11 with a slew of programmes that included launch of various citizen centric initiatives, financial literacy programmes, lecture series, seminars and symposia, observance of drug destruction day, cycle rallies etc. The events held during the Iconic Week are chronicled in an e-Coffee Table Book.
***
PIB Goa/PK/Mum 001
Follow us on social media: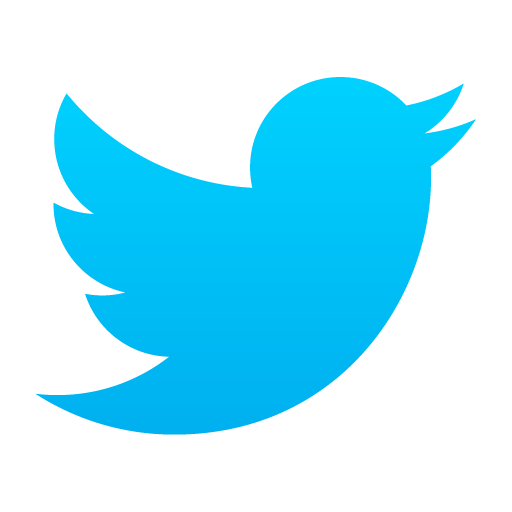 @PIBMumbai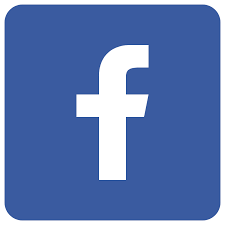 /PIBMumbai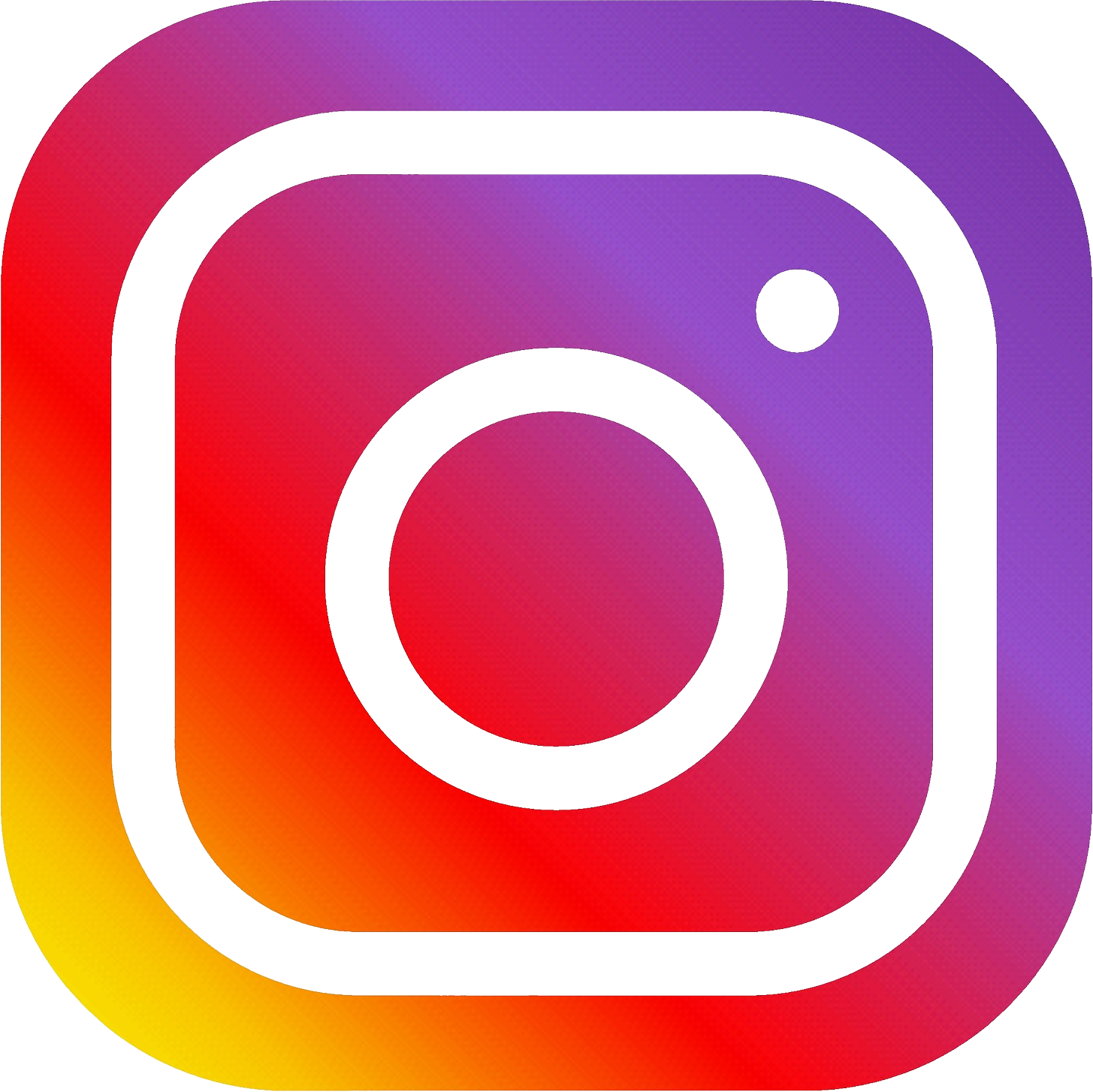 /pibmumbai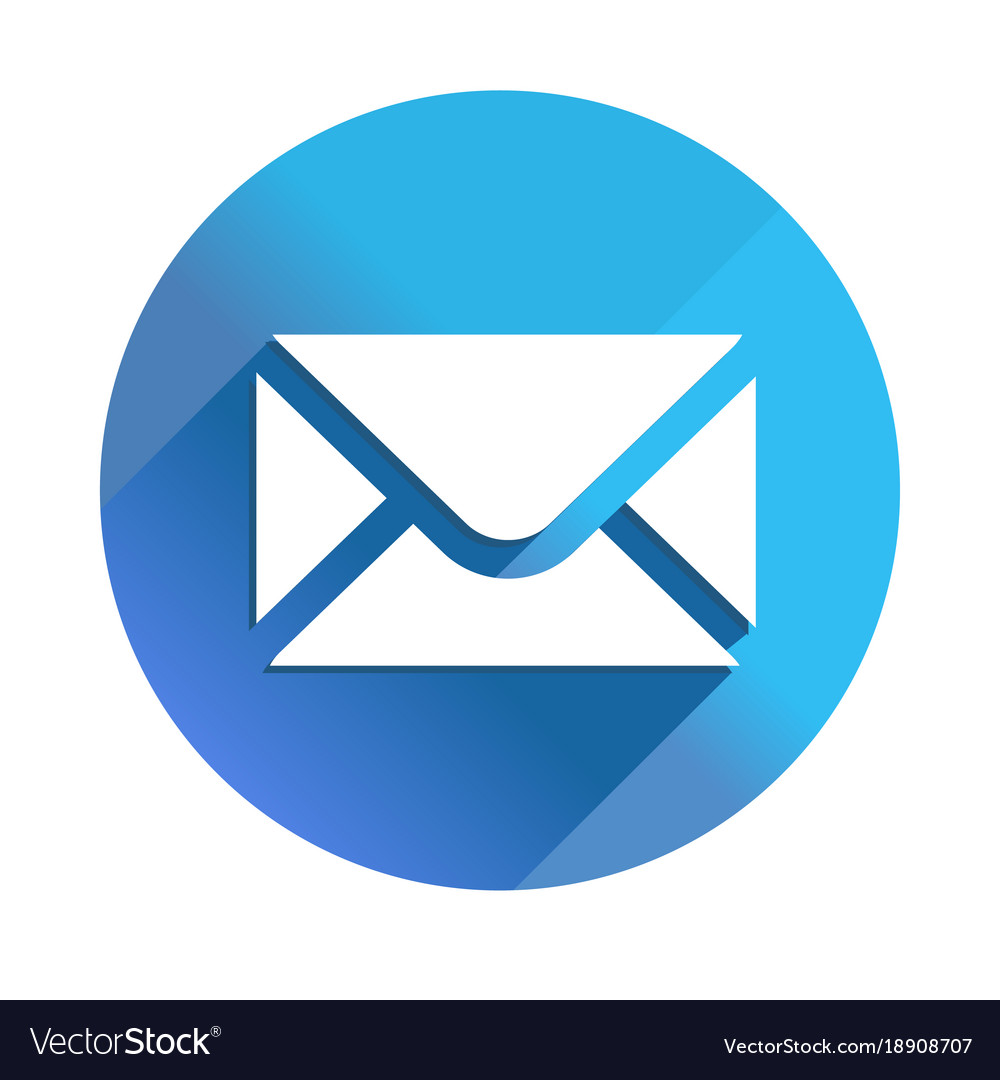 pibmumbai@gmail.com