Sports Current Affairs: Gurpreet Singh won the men's 25m standard pistol gold in the 59th National Shooting Championships in New Delhi.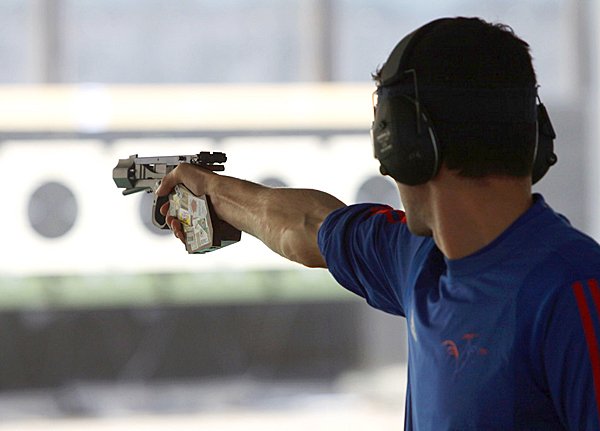 Army man Gurpreet shoot a score of 573, a clear two points ahead of second placed Mahaveer Singh of Rajasthan, to claim top honours.
Harpreet Singh representing Haryana claimed the bronze at the Dr Karni Singh Shooting Range.