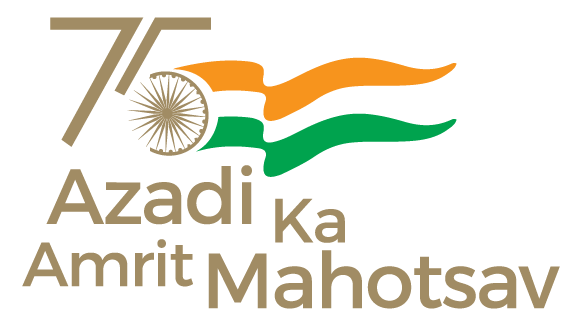 The Economic Survey 2022-23 tabled today by Smt Nirmala Sitharaman, Union Minister for Finance and Corporate Affairs has illustrated a significant improvement vis-à-vis 2015-16 in an array of indicators concerning the quality of rural lives, of which most health indicators have registered an impressive uptick.  These outcome-oriented statistics establish tangible medium-run progress in rural living standards, aided by the policy focus on basic amenities and efficient programme implementation. This indicates the outcome of some of the important schemes/programmes of the Government in various areas to improve the quality of life in rural areas.
Quality of rural lives – findings from the National Family Health Survey 2019-21
As per the National Family Health Survey (NFHS) 2019-21, various parameters related to maternal and child health have reported encouraging numbers (as below).
 

For Rural Areas

NFHS 4

(2015-16)

NFHS 5

(2019-21)

Population

Sex ratio at birth for children born in the last five years

(females per 1,000 males)

927

 931

Total fertility rate (children per woman)

2.4

 2.1

Health

Households with any usual member covered under a health insurance/financing scheme (per cent)

28.9

 42.4

Infant mortality rate

46.0

 38.4

Mothers who had an antenatal check-up in the first trimester (%)

54.2

 67.9

Mothers who consumed iron folic acid for 100 days or more when they were pregnant (per cent)

25.9

 40.2

Institutional births (per cent)

75.1

 86.7

Children aged 12-23 months fully vaccinated based on information from vaccination card only (per cent)

61.3

 84.0

Children aged 12-23 months who received most of their vaccinations in a public health facility (per cent)

94.2

 97.0

Prevalence of diarrhoea in the 2 weeks preceding the survey (per cent)

9.6

 7.7

Children under 5 years who are stunted (height-for-age) (per cent)

41.2

 37.3

Children under 5 years who are wasted (weight-for-height) (per cent)

21.5

 19.5

Children under 5 years who are underweight (weight-forage) (per cent)

38.3

 33.8

 

For Rural Areas

NFHS 4

(2015-16)

NFHS 5

(2019-21)

 

Children age 6-23 months receiving an adequate diet

8.8

 11.0

Women whose Body Mass Index (BMI) is below normal

(BMI <18.5 kg/ ) (per cent)

26.7

 21.2

Children aged 6-59 months who are anaemic (per cent)

59.5

 68.3

All women aged 15-49 years who are anaemic (per cent)

54.3

 58.5

Men aged 15-49 years who are anaemic (per cent)

25.3

 27.4
Source: National Family Health Surveys (NFHS) 2015-16 and 2019-21, MoHFW
******
RM/MV/M/PS