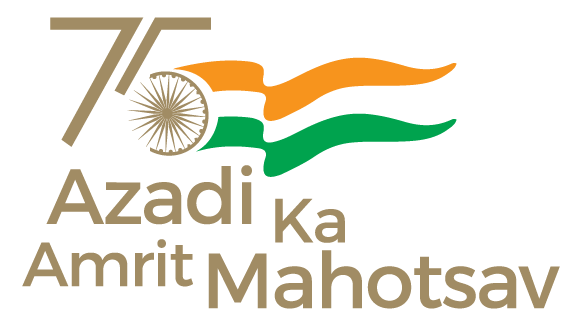 Namaskar!
Chandigarh Administrator Shri Banwari Lal Purohit ji, my colleagues in the Union Cabinet, Shri Bhupender Yadav ji and Shri Rameswar Teli ji, respected labour ministers of all states, labour secretaries, other dignitaries, ladies and gentlemen! First of all, I would like to bow at the feet of Lord Tirupati Balaji. The holy place where all of you are present has been a witness to India's labour and potential. I am sure that the ideas emanating from this conference will strengthen the labour force of the country. I congratulate all of you, and especially the Ministry of Labour, for organizing this event.
Friends,
The country completed 75 years of its independence on August 15 and entered the 'Amrit Kaal' of independence. India's labour force has a huge role to play in realizing our dreams and aspirations to build a developed India in the 'Amrit Kaal'. With this thinking, the country is continuously working for crores of workers in the organized and unorganized sector.
Various initiatives like Pradhan Mantri Shram-Yogi Maandhan Yojana, Pradhan Mantri Suraksha Bima Yojana and Pradhan Mantri Jeevan Jyoti Bima Yojana have given a kind of security cover to the workers. Due to such schemes, there is a belief among the workers of the unorganized sector that the country respects their hard work equally. We have to align all such initiatives of the Center and the states with utmost sensitivity, so that the workers can get maximum benefit from them.
Friends,
We have become a witness to the impact of these efforts of the country on our economy, even during the Corona period. The 'Emergency Credit Line Guarantee Scheme' has helped lakhs of small industries. According to a study, this scheme saved the jobs of about 1.5 crore people. EPFO also helped employees a lot during the Corona period as thousands of crores of rupees were given to them in advance. And friends, today we are seeing that just as the country supported its workers in their time of need, in the same way, the workers put their entire might in recovering from this pandemic. Today India has again become the fastest growing economy in the world and a lot of credit goes to our workers.
Friends,
The 'e-Shram portal' is an example of how the work is being done to bring every worker of the country under the purview of social security. This portal was launched last year to create a national database linked to Aadhaar for workers in the unorganized sector. I am happy that in just one year, about 28 crore workers spanning 400 sectors have registered themselves with this portal. This has especially benefited construction workers, migrant labourers and domestic workers.  Now these people are also getting the benefit of facilities like Universal Account Number. The 'e-Shram Portal' is also being linked with the National Career Service, Aseem Portal and Udyam Portal to increase employment opportunities for workers.
I request all those present in this conference to integrate state portals with national portals. This will open new opportunities for all the workers of the country and all the states will get effective benefits of the country's labour force.
Friends,
As you are aware that there have been so many labour laws in our country which existed since British rule. In the last eight years, we have taken the initiative to abolish the laws from the period of slavery that reflect the slave mentality. The country is now changing, reforming and simplifying such labour laws. Keeping this in mind, 29 labour laws have been converted into four simple labour codes. With this, our labour brothers and sisters will be further empowered on issues like minimum wages, job security, social security and health security. The definition of Inter-State Migrant Labour has also been simplified in the new labour codes. Our migrant labour brothers and sisters have also been helped a lot by the 'One Nation, One Ration Card' scheme.
Friends,
We have to remember one more thing. The world is changing rapidly. If we do not prepare ourselves fast, then there will be a danger of falling behind. India was left behind in taking advantage of the first, second and third industrial revolutions. Now India will also have to take quick decisions and implement them fast during the Fourth Industrial Revolution. You can see the nature of job is changing with the changing times.
Today the world is entering the digital era and the entire global environment is changing rapidly. Today we are witnessing a new dimension of employment in the form of gig and platform economy. Be it online shopping, online health services, online taxi and food delivery, it has become a part of urban life today. Millions of youths are driving these services and this new market. Our right policies and efforts for these new possibilities will help in making India a global leader in this field.
Friends,
The country's labour ministry is also preparing its vision for 2047 in 'Amrit Kaal'. The future needs flexible workplaces, a work-from-home ecosystem and flexible work hours. We can use systems like flexible workplaces as opportunities for women's labour force participation.
I called for the full participation of the nation's women power on 15th August this year from the ramparts of the Red Fort. India can achieve its goals faster by making the right use of women power. We also have to think in the direction of what can be done for women in the newly emerging sectors in the country.
Friends,
India's success in the 21st century will also depend on how well we use our demographic dividend. We can take advantage of global opportunities by creating a high quality skilled workforce. India is also signing migration and mobility partnership agreements with many countries of the world. We have to step up our efforts and learn from each other so that all the states of the country can take advantage of these opportunities.
Friends,
Today, I want to make a request to all the states and also to all of you when all of us have come together on such an important occasion. You are aware that our building and construction workers are an integral part of our workforce. It is necessary to make full use of the 'cess' that has been created for them.
I have been told that about Rs 38,000 crore of this cess has still not been utilized by the states. We also have to pay attention to how ESIC, along with the Ayushman Bharat scheme, can benefit more and more workers.
I am sure that our collective efforts will play an important role in bringing forth the true potential of the country. With this belief, many thanks to all of you! I am sure that you will be able to optimize the potential of the country's labour force with new resolutions and confidence in the two-day conference.
Many thanks!
*****
DS/BM/VK