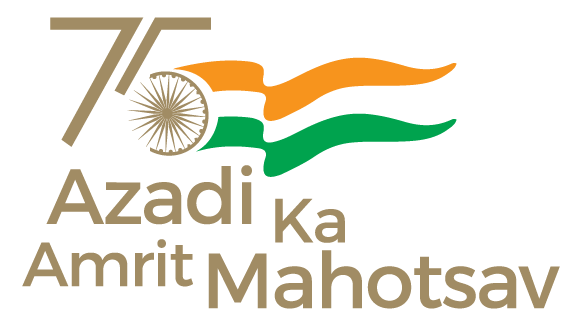 Swachh Bharat Mission was launched by the Hon'ble Prime Minister in 2014 to improve access and availability of sanitation and waste management infrastructure to citizens and to accelerate the achievement of universal sanitation coverage. Over the past eight years, crores of citizens have answered the Prime Minister's clarion call for 'Swachh Bharat' and have been transforming the urban landscape of the country.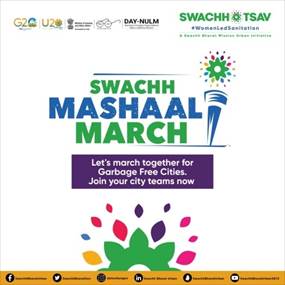 During the past 8 years, the determination of crores of citizens towards the Mission has transformed this government programme into a people's mission. Under SBM-Urban 2.0, lakhs of young people led the rally for garbage free beaches, hills, and tourist places as part of the maiden edition of 'Indian Swachhata League'. Soon after ISL, the country saw thousands of young school students spread awareness regarding source segregation under the 'Hara Geela Sookha Neela' campaign; the Mission has prioritized creating 'wealth' from 'waste under 'Toycathon' and has also facilitated the mass cleaning and maintenance of all public and community toilets under the 'Toilets 2.0' campaign.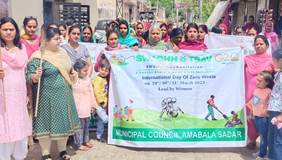 As part of the ongoing Swachhotsav 2023 campaign, the Mission is set to mobilize citizens from over 2,800 cities as part of the 'Swachh Mashaal March'. The Mashaal March will facilitate ward mobilization in nearly 3,000 cities from 28th– 31st March and will be led by women changemakers, SHG members, social influencers, as well as political representatives. The Mashaal March aims to spread awareness regarding the idea of a 'Garbage Free City': a city that has clean streets and clean toilets, with source segregation of waste, no littering on the streets, no open defecation, no usage of Single Use Plastic items, as well as maximum usage of the 3R principles of 'Reuse, Reduce, Recycle'.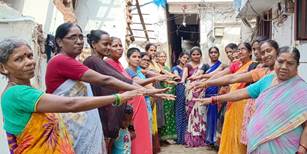 Citizens will be encouraged to spread awareness regarding 'zero waste', source segregation, and composting in their neighbourhoods. Several cities will be organizing ward-wide cleanliness drives and zero wa`ste events to commemorate the International Day of Zero Waste (30th March), as declared by the United Nations General Assembly in December 2022. Zero waste activities could range from melas of zero waste products created by women SHG members to the setting up of zero waste food stalls, 'waste to wealth' competitions, nukkad nataks, etc.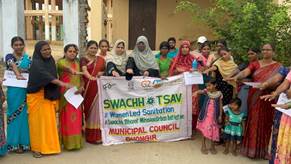 Additionally, as part of the Mashaal March, citizens will be encouraged to pledge their efforts towards making their city garbage free. So far, more than 450,000 citizens have pledged their support to the goal of GFC.

******
RJ