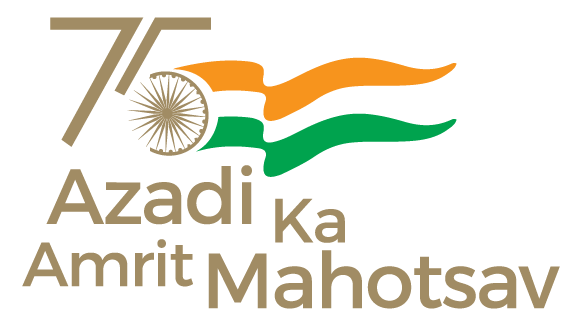 Central Water Commission (CWC) is the nodal organisation entrusted with the task of flood forecasting & early flood warnings in the country. Presently, CWC issues flood forecasts for 332 forecasting stations (199 river level forecast stations & 133 dam/ barrage inflow forecast stations). These stations cover 20 major river basins in 23 States & 2 Union Territories. As per flood forecasting network of CWC, during the last 3 years, in addition to flood prone States of Assam, Bihar, Uttar Pradesh and West Bengal, extreme floods were witnessed in the States of Andhra Pradesh, Chhattisgarh, Kerala, Karnataka, Madhya Pradesh, Maharashtra, Odisha, Rajasthan, Tamil Nadu and Telangana due to excess rainfall in these States combined with extremely heavy rainfall in short duration. The flood situation in the State of Bihar for last 3 years is given at Annexure-I.
Flood Hazard Atlases have been prepared by Indian Space Research Organisation (ISRO) in respect of Andhra Pradesh, Assam, Bihar, Odisha, Uttar Pradesh and West Bengal. ISRO has developed long term cumulative flood maps for the States/UT of Gujarat, Jammu & Kashmir, Karnataka, Kerala, Madhya Pradesh, Maharashtra and Tamil Nadu. The flood inundation details as derived from Satellite data are also made available to the stakeholders through the National Database for Emergency Management (NDEM) and Bhuvan Geoportals.
Flood Forecasting by CWC uses all the latest technology including remote-sensing, Geographical Information System (GIS), Internet, Artificial Intelligence and Machine Learning in development/ running/ formulation and calibration of mathematical models and for providing inundation alerts. CWC is issuing 5-day advisory flood forecast at 332 flood and inflow forecasting stations using state-of-art rainfall run off mathematical modelling tools based on rainfall forecast by IMD and results are shared with stakeholders using website https://aff.india-water.gov.in/. These forecasts help in better management of floods by concerned agencies and departments.
The flood management & anti-erosion schemes are planned, investigated and implemented by the State Governments with their own resources as per priority within the State. The Union Government supplements the efforts of the States by way of technical guidance and promotional financial assistance for flood management in critical areas. To strengthen the structural measures of flood management, Ministry had implemented Flood Management Programme (FMP) during XI & XII Plan for providing central assistance to States for works related to flood control, anti-erosion, drainage development, anti-sea erosion, etc. which subsequently continued as a component of "Flood Management and Border Areas Programme" (FMBAP) for the period from 2017-18 to 2020-21 and has been further extended up to September 2022. So far, central assistance amounting to Rs. 6,686.79 crore has been released to States/UTs under this programme since inception.
The details of crop area affected due to heavy rain and floods compiled by CWC after receipt of confirmation from respective States for the period from 2018 to 2020 is given in Annexure-II.
This information was given by the Minister of State, for Jal Shakti, Shri Bishweswar Tudu in a written reply in Lok Sabha today.
*****
    AS     
ANNEXURE- I
Summary of Flood Situation in Bihar from 2019-2021
Year

No. of Flood Forecasting Station flowed in Extreme Flood

No. of monitoring Station ( other than FF ) flowed in Extreme Flood

No. of FF Station flowed in Severe

Flood

No. of forecast issued

No. of forecast within limit

% age of accuracy

(%)

2019

1

3

32

2,186

2155

98.58

2020

3

6

28

3,223

3192

99.04

2021

2

2

33

3,317

3248

97.92
Extreme Flood Situation (Above Highest Flood Level):
Flood Forecasting Stations Flowed in Extreme Flood Situation in Bihar during (2019-2021)
 

Sl.

No

State

District

River

Station

Period

From

To

2019

1

Bihar

Madhubani

Kamlabalan

Jhanjharpur

14/07/2019

14/07/2019

2020

1

Bihar

Gopalganj

Gandak

Dumariaghat

23/07/2020

25/07/2020

2

Muzzafarpur

Gandak

Rewaghat

24/07/2020

25/07/2020

3

Samastipur

BurhiGandak

Rosera

31/07/2020

05/08/2020

2021

1

Bihar

Patna

Ganga

Hatidah

13/08/2021

19/08/2021

2

Bhagalpur

Ganga

Bhagalpur

16/08/2021

19/08/2021
In 2022 flood season till June 2022, 1 station Taibpur on river Mahananda in Kishanganj district flowed in Extreme flood situation on 29th June 2022 and 10 stations flowed in Severe flood situation. Till June 2022, 338 forecasts were issued in Bihar out of which 326 were within permissible limit with 96.44 % of accuracy.
ANNEXURE-II
STATEMENT SHOWING CROP DAMAGE DUE TO FLOODS FROM 2018 TO 2020
lNo

Name of State

2018

2019

2020

Damages to Crops

Damages to Crops

Damages to Crops

Area (Mha)

Value (Rs. Crore)

Area (Mha)

Value (Rs. Crore)

Area (Mha)

Value (Rs. Crore)

1

ANDHRA PRADESH

0.170

237.480

0.004

19.618

0.213

903.000

2

ARUNACHAL PRADESH

0.743

462.915

NR

NR

0.006

10.129

3

ASSAM

0.031

23.490

0.233

167.470

0.188

145.870

4

BIHAR

0.001

5.137

NR

NR

0.517

727.876

5

CHATTISGARH

0.004

12.246

NR

NR

0.005

3.660

6

GOA

0

0

NR

NR

NR

NR

7

GUJARAT

0.054

47.820

0.000

0.000

2.902

2912.820

8

HARYANA

0.079

88.446

0.000

0.600

NR

NR

9

HIMACHAL PRADESH

0.411

12.570

0.040

87.120

0.001

16.750

10

JAMMU & KASHMIR

0.000

0.000

NR

NR

NR

NR

11

JHARKHAND

0.000

0.000

0.005

2.715

13.297

0.728

12

KARNATAKA

0.232

2220.700

1.02

NR

1.310

NR

13

KERALA

0.087

168.480

0.013

NR

0.006

NR

14

MADHYA PRADESH

0.000

0.000

6.047

NR

0.629

NR

15

MAHARASHTRA

0.000

0.000

NR

NR

NR

NR

16

MANIPUR

0.005

0.000

0.000

0.000

NR

NR

17

MEGHALAYA

0.000

0.038

0.000

0.000

NR

NR

18

MIZORAM

0.000

0.000

0.000

0.000

0.12

NR

19

NAGALAND

0.002

0.000

NR

NR

NR

NR

20

ODISHA

0.026

29.020

0.038

43.250

0.314

542.300

21

PUNJAB

0.057

120.410

0.152

NR

0.152

NR

22

RAJASTHAN

0.002

2.200

2.390

8787.770

0.040

45.790

23

SIKKIM

0.000

0.000

NR

NR

0.010

3.000

24

TELANGANA

NR

NR

NR

NR

NR

NR

25

TAMILNADU

0.191

0.000

0.000

0.000

NR

NR

26

TRIPURA

0.025

24.282

0.001

2.610

0.006

137.720

27

UTTAR PRADESH

0.383

230.364

0.650

625.120

0.120

176.380

28

UTTARAKHAND

0.001

0.000

0.000

0.000

NR

NR

29

WEST BENGAL

0.011

22.410

0.095

1166.074

NR

NR

30

A & N ISLAND

0.000

0.000

0.000

0.000

NR

NR

31

CHANDIGARH

Nil

Nil

NR

NR

Nil

Nil

32

D & N HAVELI

0.000

0.000

NR

NR

NR

NR

33

DAMAN & DIU

0.000

0.000

NR

NR

NR

NR

34

DELHI

0.000

0.000

NR

NR

NR

NR

35

LADAKH

NR

NR

NR

NR

NR

NR

36

LAKSHADWEEP

0.000

0.000

0.000

0.000

NR

NR

37

PUDUCHCHERRY

0.000

0.180

NR

NR

NR

NR

 

Total

2.515

3708.187

10.688

10902.347

19.836

5626.023
NR- NOT REPORTED
***