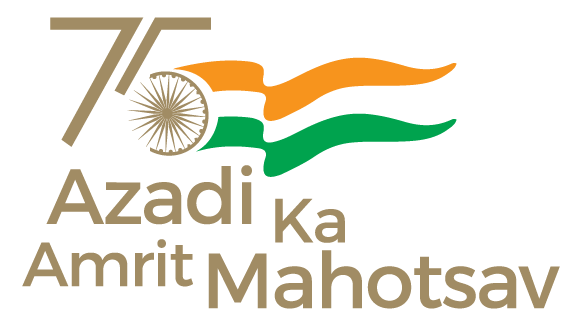 A Two Days Sensitization Programme was held today (15th September, 2022) at Brilliant Convention Centre, Indore, Madhya Pradesh to sensitize the authorities of States/UTs about their role and responsibilities in implementation of the Provisions of RPwD Act and Rule made thereunder and to expand outreach of the programme of the Government.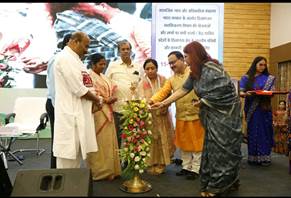 The programme was inaugurated by Dr. Virendra Kumar, Hon'ble Union Minister of Social Justice & Empowerment in the presence of Union Ministers of State for Social Justice & Empowerment, Shri Ramdas Athawale and Sushree Pratima Bhaumik. Ministers from the 4 State/UTs namely Delhi, Goa, Odisha &Punjab and Senior Officers from 18 States/UTs participated in the said meeting.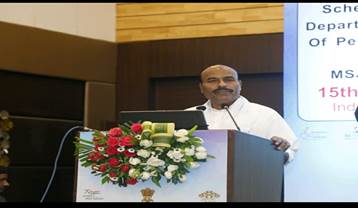 Inaugurating the programme, Union Minister of SJ&E highlighted various initiatives and programmesof the Government for all-rounddevelopment of Divyangjan under the leadership of Prime Minister.He highlighted abilities of persons with disabilities in all aspects such as education, sports, fine arts, music etc. provided conducive environment is created for them. He advised the States/UTs to work together for creating positive attitude towards Divyangjan. He stated that the Centre for Disability Sports being set up at Gwalior, Madhya Pradesh at an estimated cost of Rs. 171.00 Crore is expected to be made functional during the current financial year. The center will have State-of the art facilities for training of DivyangSports Persons to enable them to compete in National/International Platforms.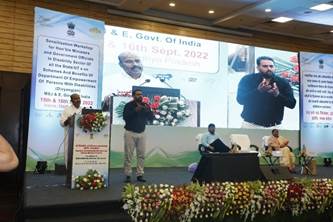 Union Minsters of States Shri Ramdas Athawale and Sushree Pratima Bhaumik also shared their thoughts with the State/UTs and urged them to work in tandem with the Central Government for empowerment and inclusion of Divyangjan.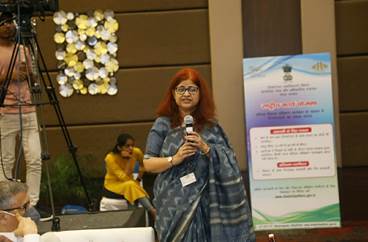 The National Institutes, Autonomous Bodies and Central Public Sector Undertakings working under the Department of Empowerment of Persons with Disabilities are also scheduled to share programmes/services being provided by them to apprise the States/UTs for expanding outreach of their activities for the benefit of Divyangjan. 
This is the second such sensitization workshop organized by the Department, the first being held at Kewadia, Gujarat in March 2022. 
**********
MG/RNM/RK/MPW