President Pranab Mukherjee inaugurated the 98th annual conference of the Indian Economic Association in Hyderabad. He earlier inaugurated the 1998 session at Kolkata.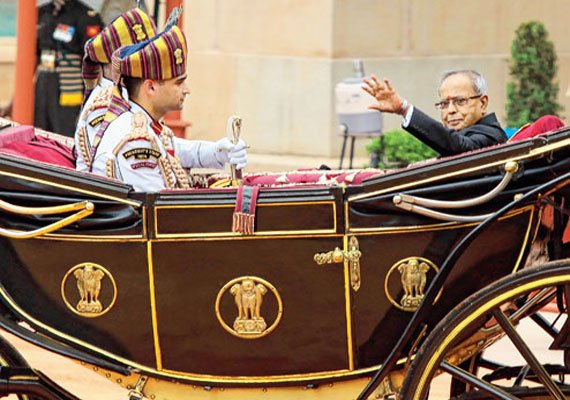 The three-day conference is being organized by Indian Economic Association and the Centre for Economic and Social Studies in Hyderabad.
Indian Economic Association is beginning its centenary year celebrations from January 2016.
Having started in 1917 with Prof. Hamilton as its convenor at Kolkata, IEA has indeed come a long way with the association of economists like Dr. Manmohan Singh, Prof. Amartya Sen, R.K. Mukheerjee, C.N. Vakil, D.R. Gadgil, P.R. Brahmananda and Alakh Ghosh, to name a few.
The Constitution of IEA lists the objective of the Association to promote the study, teaching and research of Economics in general and to study the problems of the Indian Economy, in particular.
Besides the annual conference, the regional and state level conferences and seminars that are organized by the IEA help in providing a policy direction to the state and local governments too.
India, in the ancient past, had been the front runner in education and universities like Takshila and Nalanda had been centres of higher learning for students from India and neighbouring countries. With over 700 universities including 44 central universities and around 36,000 colleges, India at present has one of the largest higher education systems anywhere in the world. It is equally, however, a matter of concern that till very recently we did not have a single university figuring in the global top 200.
It is only now, after concerted efforts and policy interventions that two of our institutions – Indian Institute of Science Bangalore and IIT Delhi- have broken into the top 200 globally in September this year.
The fourth theme of this conference is the focus on human capital development measures. Building on the successes of the Millennium Development Goals (MDGs), the Sustainable Development Goals set out an ambitious and admirable set of 17 goals and 169 associated targets to be achieved by 2030, including the end of extreme poverty and hunger everywhere, gender equality, ensuring healthy lives and quality education; and reducing inequality within and among countries, amongst others.
The Paris Declaration or the green proposals, as they are called, for attaining socially just and environmentally sustainable livelihoods, shows the commitment of the world economies to the cause of environment. India being an important world player has to play a critical role towards attainment of these SDGs.
President Mukherjee also took part in the 'Ayutha Maha Chandi Yagam' being performed by Telangana Chief Minister K. Chandrasekhar Rao at Erravelli village in Medak district.