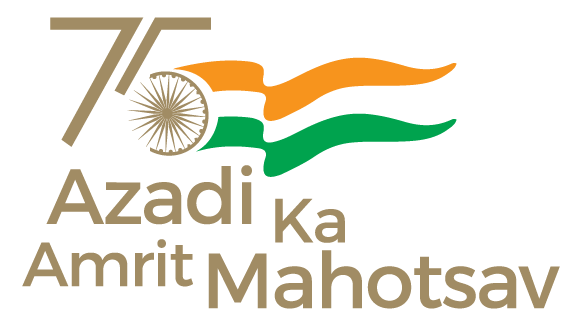 Mumbai, 8 July 2022
Indiatourism Mumbai, the Regional office of Ministry of Tourism, Government of India in Western Region today facilitated a storytelling session for 150 middle school children at Kendriya Vidyalaya No. 2, Colaba, Navy Nagar, Mumbai.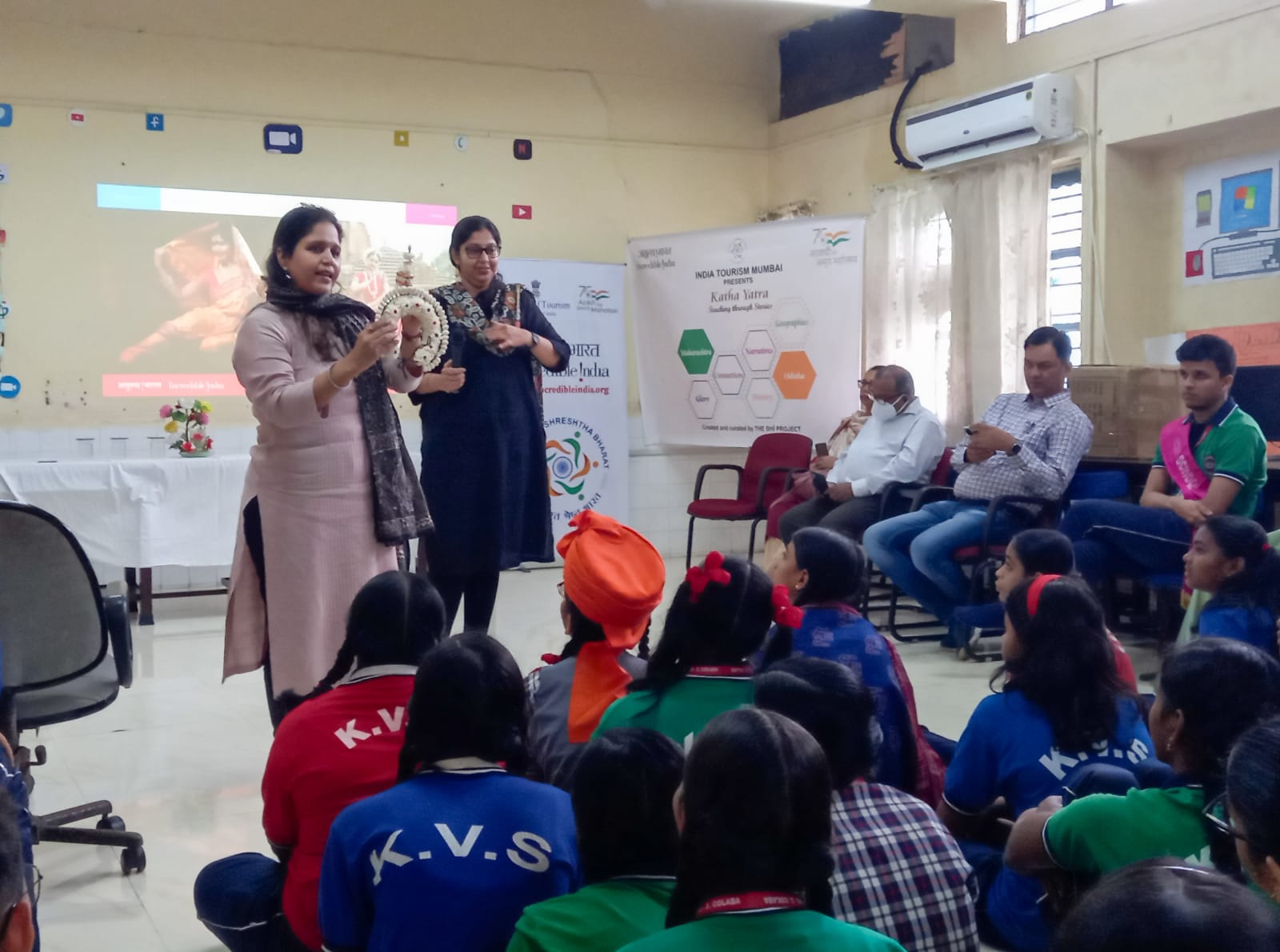 The objective of the 'Katha Yatra is to take forward the Government of India's Ek Bharat Shreshtha Bharat (EBSB) initiative. Today's Katha Yatra today (Story Telling session) covered  EBSB's focus on Maharashtra and Odisha (paired States) to educate students about  glory of the paired states by highlighting the connections and narratives between these two states.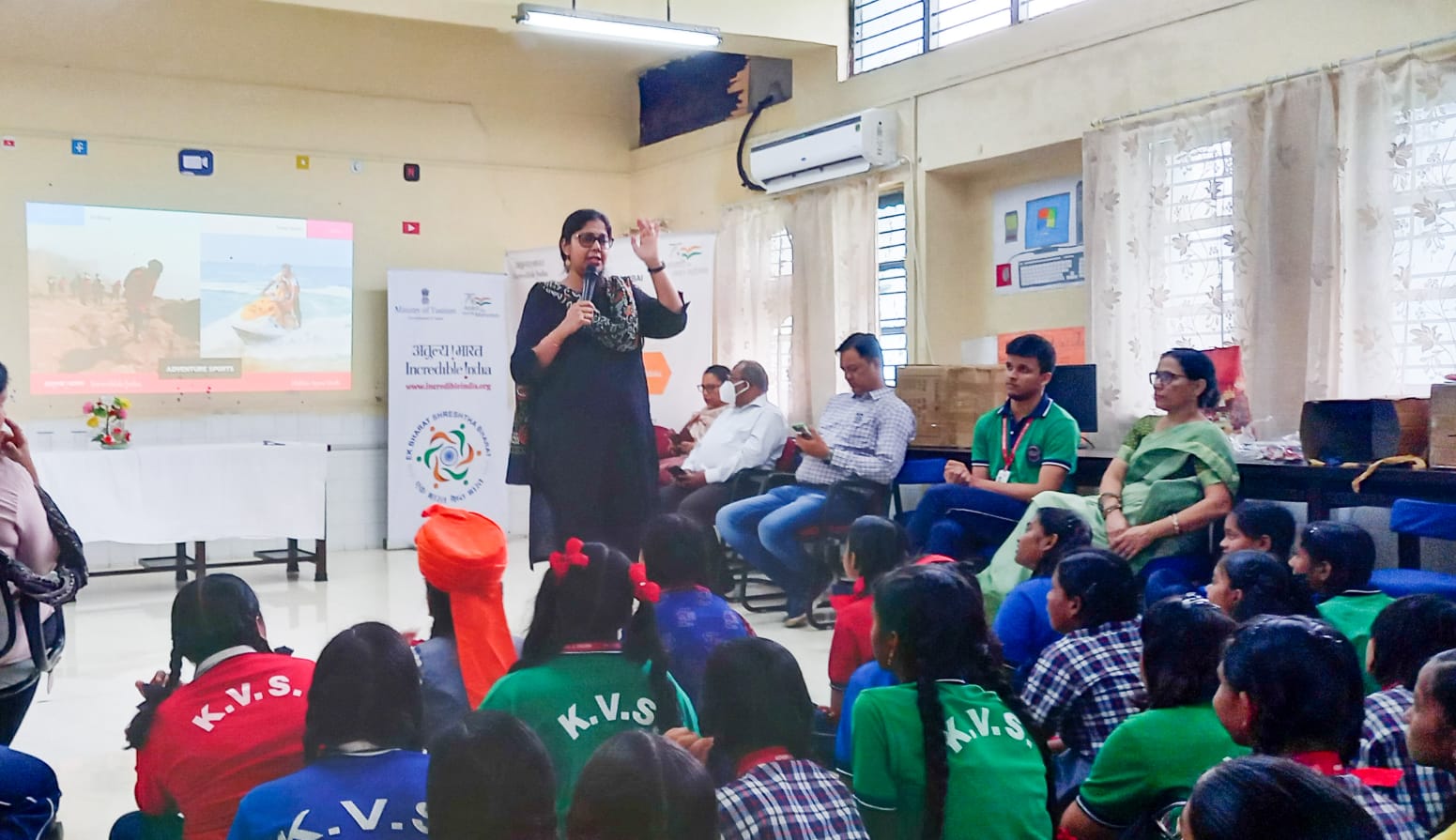 A team from Dhi Project, Mumbai conducted the story telling session using audio visuals and props to engage with the students.   The students who were hooked on to the interesting stories during the session, took away valuable learnings about history, culture, cuisine, art, dance forms, monuments, tourist attractions of Maharashtra and Odisha. The session encouraged the young minds to discover, introspect, connect to the culture of the two stated. At the end of the session on the spot quiz competition was conducted and the winners were presented with Incredible India merchandise as prizes.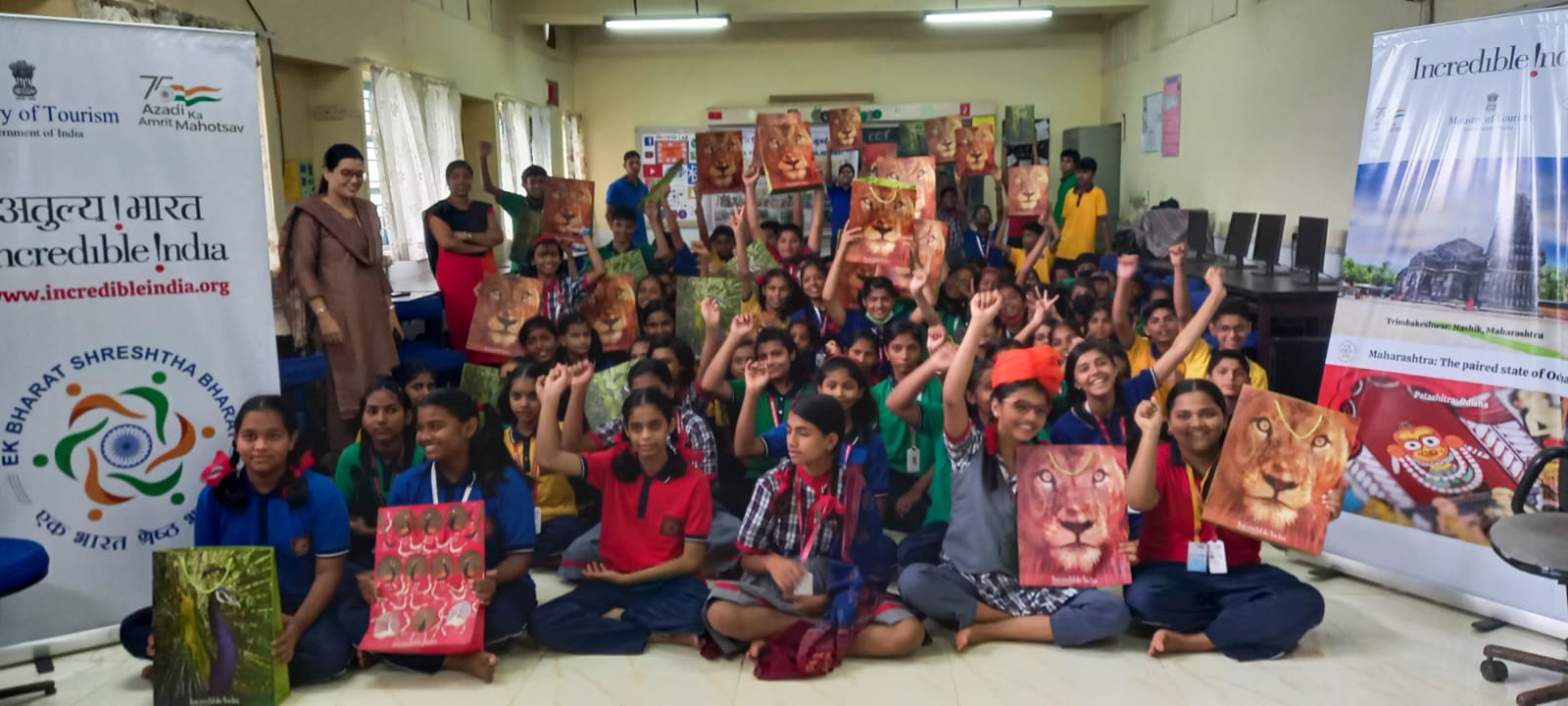 The Katha Yatra aims to bring to fore many such similar and distinct stories between India's states for creating awareness and belongingness among the country's youth. Katha Yatra is a unique concept to uncover geography-based narratives of India. Created and curated by The Dhī Project for Indiatourism Mumbai, Katha Yatra aims to explore India's known and unknown story trails tracing local legends & myths, freedom trails, regional art and culture, traditions, practices, architecture, sports, music, cuisine etc.
* * *
(Source: India Tourism) PIB Mumbai | CP/DR
Follow us on social media: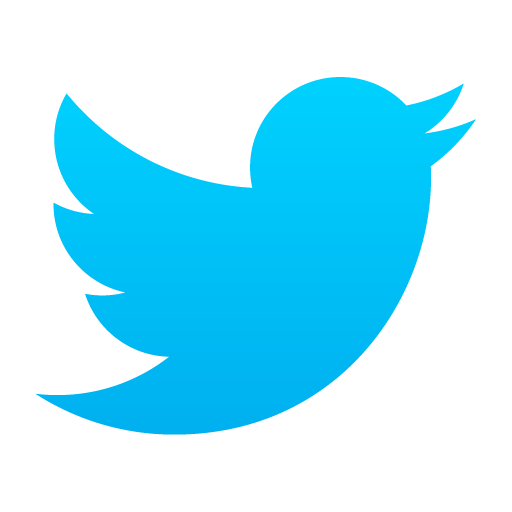 @PIBMumbai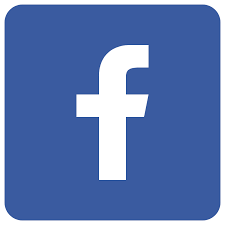 /PIBMumbai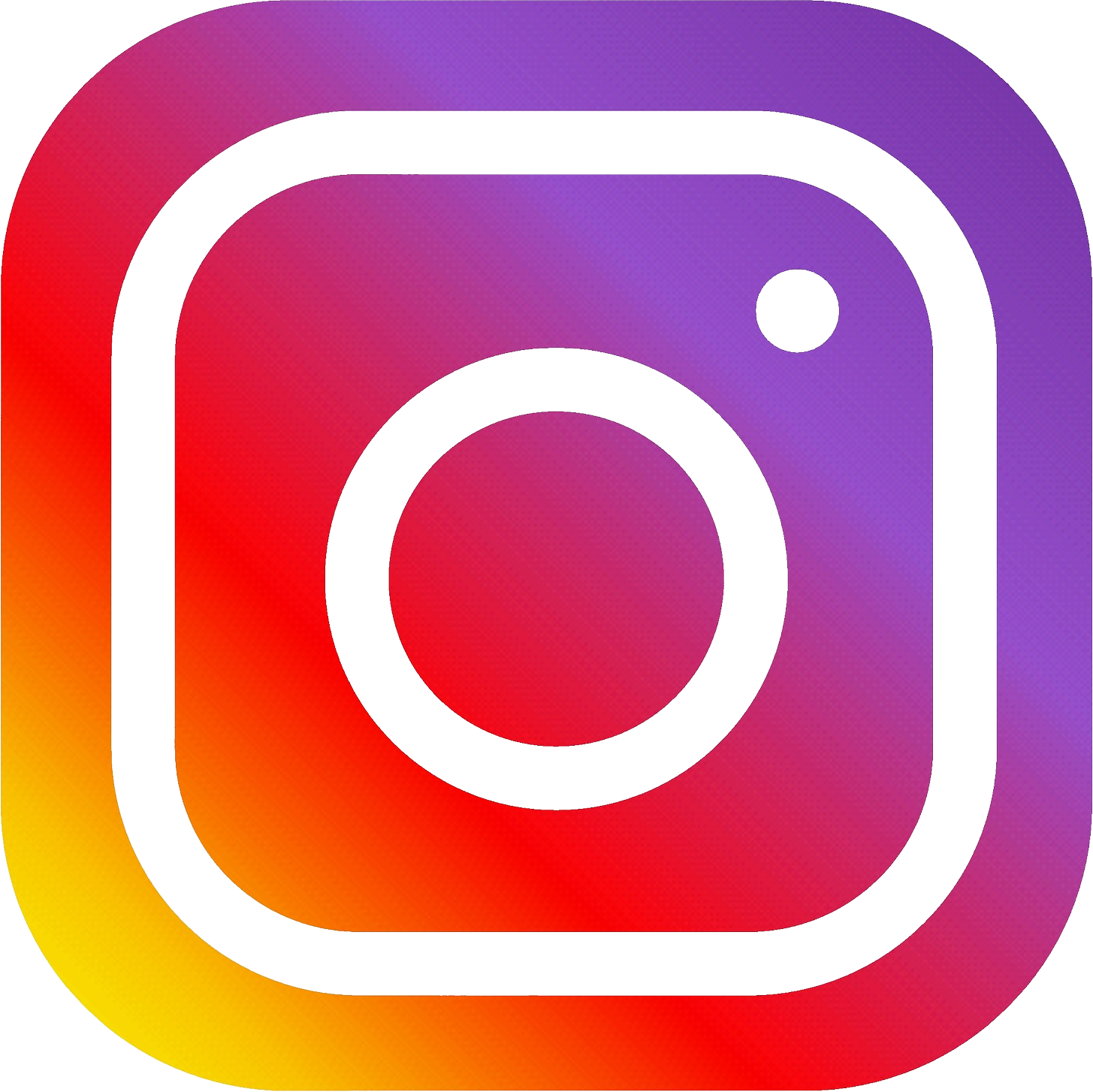 /pibmumbai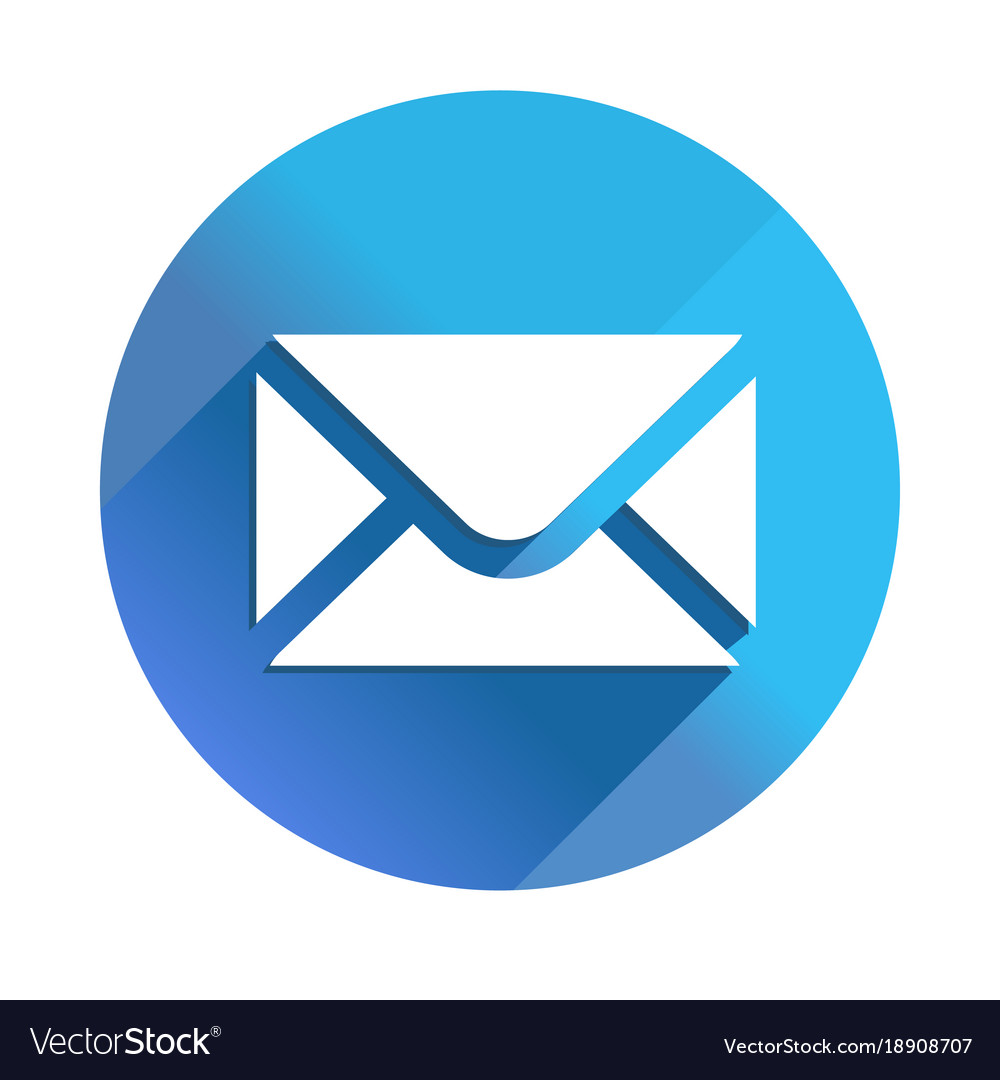 pibmumbai@gmail.com