Chilean health officials have registered the first locally acquired case of the Zika virus, which was sexually transmitted within the country.
46-year-old woman got Zika inside Chile having unprotected sex. Her partner recently returned from a visit to Haiti, where he was infected with the virus.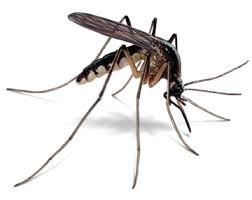 The mosquito Aedes Aegypti that transmits Zika and other viruses including dengue is not present in Chilean continental areas. There previously were 10 confirmed cases of Zika in Chile contracted during travels abroad.
Chile's health authorities recommend protected sex for four weeks for people returning from areas where Zika exists.
Aedes Aegypti has been detected in the Easter Island territory, in the Pacific Ocean more than 2,100 miles (3,500 kilometers) from Chile's mainland.
Zika virus is an emerging mosquito-borne virus that was first identified in Uganda in 1947 in rhesus monkeys through a monitoring network of sylvatic yellow fever. It was subsequently identified in humans in 1952 in Uganda and the United Republic of Tanzania. Outbreaks of Zika virus disease have been recorded in Africa, the Americas, Asia and the Pacific.